Drake Debuts At No. 1 On Billboard 200
welly, 11 years ago
24
1 min

read
686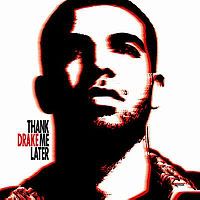 Selamat buat Drake! Debut albumnya "Thank Me Later" berhasil terjual 447ribu keping di minggu pertamanya dan album ini merupakan album ke-3 dengan penjualan terbesar di minggu pertamanya selama thn 2010 ini, yang sebelumnya dipegang oleh Sade "Soldier of Love" (502ribu) dan Lady Antebellum "Need You Now" (481ribu). Tapi, berhubung Sade dan Lady Antebellum adalah group musik, jadi album Drake terhitung sebagai album solo dengan penjualan terbaik semenjak album solo Susan Boyle "I Dreamed A Dream" yg November tahun lalu debut 701ribu keping!
Top 4 di Billboard 200 juga dipenuhi oleh album2 baru, seperti Tom Petty & The Hearbreaker "Mojo" di #2 terjual 125ribu, Sarah McLachlan "Laws of Illusion" di #3 terjual 94ribu, dan album kompilasi "Now 34" terjual 88ribu di #4, dimana penjualan album kompilasi "Now" yang debut penjualannya dibawah 100ribu semenjak seri ini dimulai pertama kali thn 1998 yang waktu itu terjual 48ribu di minggu pertamanya.
#5 diisi oleh Jack Johnson "To The Sea" turun 24% terjual 68ribu, #6 "Eclipse" Soundtrack turun 63% terjual 55ribu, #7 Justin Bieber "My World 2.0" terjual 47ribu turun 4%, #8 Lady Antebellum "Need You Now" terjual 40rb turun 4%, #9 Christina Aguilera "Bionic" terjual 40rb turun 64% dan penutup Top 10 nya adalah "Glee: The Music, Journey to Regionals" terjual 39rb turun juga sama 64%.
Related posts