Jack Johnson Sails To #1
welly, 11 years ago
9
1 min

read
901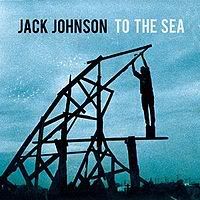 Seperti yang diberitakan sebelumnya, album terbaru ke-5 Jack Johnson "To The Sea" berlayar dengan mulus langsung ke posisi puncak Billboard 200 dengan terjual 243ribu keping di minggu pertamanya ini. Ini merupakan album ke-3 nya yang debut #1 di Billboard 200, menyusul album "Sleep Through the Static" di thn 2008 dan juga "Curious George Soundtrack" di thn 2006. Dan juga untuk pertama kalinya album debut yang terjual lebih dari angka 200ribu semenjak 8 minggu lalu dimana penjualan album yang semakin menurun ini. Penjualan "To The Sea" ini tertolong oleh jumlah download sebanyak 114ribu kali, hampir separuh dari jumlah total 243ribu tadi.
Debutan lain yang masuk di Top 10 minggu ini hanya ada 2 lagi, yaitu Taio Cruz "Rokstarr" terjual 23.800 keping di #8, dan Clay Aiken "Tried & True" terjual 21.700 keping di #9.
Sedangkan posisi Top 10 lain diisi oleh Justin Bieber "My World 2.0" di #2 terjual 52.300, Glee Soundtrack #3 terjual 44.700, Lady Antebellum "Need You Now" #4 terjual 40.800, dan Usher "Raymond v Raymond" #5 terjual 34.500.
Sementara itu Lady Gaga masih tak terhentikan dengan debut album "Fame" yang sudah 84 minggu di chart Billboard 200 ini masih terjual 33.000 di #6, Carole King & James Taylor "Live at The Troubadour" di #7 terjual 24.500. Penutup Top 10 ada Ke$ha "Animal" terjual 20.400.
Related posts