Album of The Day: Kylie Minogue – Aphrodite
welly, 11 years ago
10
5 min

read
726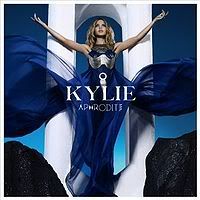 Pertanyaan saya terjawab setelah pertama kalinya mendengar single pertama yang dirilis yaitu All the Lovers. Lirik awalnya pun sudah mengena dimana dia menyanyikan Dance, It's all I want to do so won't you dance .. Kylie Minogue mengajak kita untuk berdansa yang kemudian dilanjutkan dengan All the lovers/That have gone before/They don't compare to you .. yang menurut saya cenderung dia tujukan untuk personal love life nya yang sekarang, dimana dia sudah bahagia dengan pacar barunya, Andres Valencoso .. dan dia juga mengajak para fansnya untuk ikut merasakan cinta yang dia rasakan lewat albumnya ini.
Setelah saya dengar berulang2, Aphrodite ini jauh berbeda dengan album sebelumnya yaitu X, kalau X lagu2nya beragam, mixture dari yang agak ngerock sampai ke semi akustik seperti All I See dengan suara gitarnya yang dominan tetapi Aphrodite lebih seperti mempunyai benang merah alias keterkaitan dengan Fever dimana dia lebih menekankan kepada lagu2 clubbing dan Light Years dengan single hitsnya Spinning Around yang mengingatkan kita ke jaman retro disco. Dalam sebuah interview Kylie mengungkapkan perasaannya mengenai album barunya ini : "I don't think I've ever felt like this about an album. Although I'm not taking the title too literally. Aphrodite is the goddess of love, and as far as the music goes, there's a feeling of euphoria on this one. I don't think I've ever felt this way about an album. I feel that just a lot of goodness has gone into it.
Lagu kedua dalam album ini yang berjudul Get Outta My Way mengingatkan saya akan kejayaan single Love At First Sight, sejak pertama kali mendengarkannya kuping saya langsung tertuju ke single dari album Fever tersebut yang dilanjutkan oleh lagu ketiga yaitu Put Your Hands Up (If You Feel Love), masih mirip dengan Get Outta My Way hanya disini dilihat dari judulnya, lagi – lagi Kylie ingin mengajak para fans/pendengar albumnya untuk ikut merasakan cinta yang dia sebarkan melalui perintahnya dalam dua genggaman tangannya seperti yang terlukis dalam cover album ini. Setelah pendengar dimanjakan dengan 3 lagu dance berturut2, pada track ke 4 kita diajak untuk sedikit menikmati suasana kelam menghipnotis yang terdengar dari Closer, musiknya terdengar bernuansa sedikit futuristik, kalau boleh dibilang agak mendekati space-age beat. Dalam Closer Kylie mengeksplorasi keintiman sexual tentang cinta yang sekilas terlihat dari liriknya : We'll redesign / Where we combine / To be divine / Love in us. Dalam Everything is Beautiful, Kylie seakan ingin mengungkapkan bahwa untuk saat ini segalanya adalah indah baginya dengan kehidupannya yang sempurna dimana hal ini tercermin dari apa yang dikatakannya : But it makes me feel / That if I lie with you long enough / I can see the things I'm dreaming of / Let's go through the ritual / Until everything is beautiful".
Ada 2 track yang ditulis oleh Kylie dan Stuart Price, yaitu Illusion dan Looking for An Angel, sementara Better Than Today sekilas mengingatkan saya dengan White Diamond dimana Kylie bekerjasama dengan Jake Shears dari the Scissors Sisters dan sekali lagi kerjasama ini terulang lagi bersama dengan dibantu oleh Calvin Harris dalam track Too Much. Harris pernah bekerjasama dengan Kylie dalam album X dengan memproduseri In My Arms dan Heartbeat Rock. Dalam Cupid Boy Kylie mencoba bekerjasama dengan ratu electro club, Luciana Caporaso dan album ini ditutup oleh Can't Beat the Feeling yang bagi saya adalah pilihan tepat karena memang tidak ada yang bisa mengalahkan feeling dance euphoria yang saya rasakan setelah mendengarkan album ini dan membuat saya ingin terus mendengarkannya berulang2.
Bagi saya, Aphrodite, the title track itself, adalah yang menandai klimaks dari album ini, dan karena itu juga kenapa saya membahas mengenai track ini dibagian terakhir. Kylie terdengar agak sombong dalam beberapa lirik dalam track ini. Sound opening pembukanya mengingatkan saya dengan intro Heartbeat Rock dalam Kylie X2008 Live yang dilanjutkan dengan "Can you feel me in stereo". Dalam lagu ini seolah2 dia ingin menegaskan posisinya sebagai Ratu/Goddess persis dengan judul lagunya sendiri yang diperkuat dengan musik yang terkesan megah dan lirik yang dia nyanyikan : It's the truth, it's a fact, I was gone and now I'm back .. dilanjutkan dengan chorusnya : I'm fierce and I'm feeling mighty,/I'm a golden girl, I'm an Aphrodite, alright. Alright, yeah, yeah, yeah/I'm fierce and I'm feeling mighty/Don't you mess with me, you don't wanna fight me, alright. Alright, yeah, yeah, yeah." Harapan saya, semoga Kylie bisa membuktikan apa yang dia gembar gemborkan dalam liriknya tersebut bahwa album Aphrodite ini adalah album yang menandakan comebacknya dia sebagai pop princess.
Album ini dirilis dalam 2 edisi, edisi standar dan Experience Deluxe Edition yang berisi video dan behind the scene All the Lovers, photoshoot, image gallery dan unseen live footage dari For You For Me Tour/Kylie USA 2009 Tour. A must have for any Kylie die hard fans. Bagi para fans Kylie yang suka dengan Fever dan Light Years, you have to give it a listen and tell us if you are ready to feel the love that Kylie spreads through this album ..
(Lendy / CreativeDisc Contributors)
Track List:
No. Title Writer(s) Producer(s) Length
1. "All the Lovers" Jim Eliot, Mima Stilwell Kish Mauve, Stuart Price^ 3:22
2. "Get Outta My Way" Mich Hansen, Lucas Secon,
Damon Sharpe, Peter Wallevik, Daniel Davidsen Cutfather, Peter Wallevik, Daniel Davidsen, Damon Sharpe*, Lucas Secon*, Stuart Price* 3:38
3. "Put Your Hands Up (If You Feel Love)" Finlay Dow-Smith, Miriam Nervo, Olivia Nervo Starsmith, Stuart Price* 3:37
4. "Closer" Price, Beatrice Hatherley Stuart Price 3:09
5. "Everything Is Beautiful" Fraser T. Smith, Tim Rice-Oxley Fraser T. Smith 3:25
6. "Aphrodite" Nerina Pallot, Andy Chatterley Nerina Pallot, Andy Chatterley, Stuart Price^ 3:45
7. "Illusion" Kylie Minogue, Price Stuart Price 3:21
8. "Better than Today" Pallot, Chatterley Nerina Pallot, Andy Chatterley, Stuart Price^ 3:25
9. "Too Much" Minogue, Calvin Harris, Jake Shears Calvin Harris 3:16
10. "Cupid Boy" Sebastian Ingrosso, Magnus Lidehall, Nick Clow, Luciana Caporaso Stuart Price, Sebastian Ingrosso, Magnus Lidehall 4:26
11. "Looking for an Angel" Minogue, Price Stuart Price 3:49
12. "Can't Beat the Feeling" Hannah Robinson, Pascal Gabriel, Borge Fjordheim, Matt Prime, Richard Philips Stuart Price, Pascal Gabriel, Borge Fjordheim 4
Related posts