Album of The Day: Various Artists – Toy Story Collection
welly, 11 years ago
8
2 min

read
2671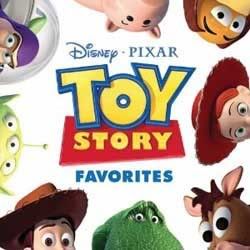 Kompilasi dari lagu-lagu soundtrack trilogy animasi Disney Pixar: Toy Story, Toy Story 2, dan Toy Story 3. CD ini dirilis bersamaan dengan premiere film Toy Story 3 bulan Juni lalu sebagai salah satu merchandise. Berisikan 6 lagu masing-masing dua lagu dari tiap film. Semua lagu ditulis oleh Randy Newman dan sebagian besar dinyanyikan olehnya.
Favorit saya di album ini adalah When She Loved Me dari Toy Story 2 yang dinyanyikan Sarah McLachlan. Banyak orang yang bisa relate ke lagu ini karena di masa lampau pasti kita pernah menyia-nyiakan mainan-mainan kesayangan kita, tapi sekarang, kita tiba-tiba ingin semua barang itu bisa kembali. Bagi yang doyan lagu sendu yang bernuansa agak kelam, this is a perfect song.
Dari Toy Story 3, menampilkan lagu We Belong Together oleh Randy Newman dengan iramanya yang khas dan versi remake dari You've Got A Friend In Me (Para El Buzz Español) dari Toy Story pertama oleh Gypsy Kings. Lagu pertama bertema tentang persahabatan, sedangkan lagu kedua terdengar lebih fun dengan petikan Spanish Guitar dan irama upbeat. It goes perfectly with Buzz's Spanish transition in Toy Story 3 towards the end of the movie. Lagu ini langsung menjadi seperti milik Gypsy Kings, dengan warna khas gaya Rumba Flamenca khusus dengan sentuhan pop dansa, dan berbahasa Spanyol.
Kekurangan satu-satunya adalah versi asli You've Got A friend ini me yang dibawakan duet oleh Randy Newman dan Lyle Lovett. Rasanya kurang sreg kalo anthem Toy Story trilogy dalam versi aslinya tidak dimasukkan ke kompilasi ini, meskipun sudah ada versi remake yang juga bagus oleh Gypsy Kings. Secara keseluruhan, buat para fan Toy Story, wajib punya CD ini!
Review oleh Erwin Sagata
Track listing:
1. I Will Go Sailing No More / Randy Newman (from Toy Story)
2. Strange Things / Randy Newman (from Toy Story)
3. When She Loved Me / Sarah McLachlan (from Toy Story 2)
4. Woody's Roundup / Riders In The Sky (from Toy Story 2)
5. You've Got A Friend In Me (Para El Buzz Español)/ Gipsy Kings (from Toy Story 3)
6. We Belong Together / Randy Newman (from Toy Story 3)
CD ini sudah direlease di Indonesia oleh Universal Music !
Related posts