Music Newz Bites – 28 July
welly, 12 years ago
20
4 min

read
1016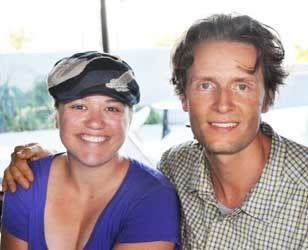 Pasti semua tau lagunya Beyonce yang berjudul 'If I Were A Boy' kan? Trus juga 'Big Girls Don't Cry' miliknya Fergie? Nah, orang yang sama yang menciptakan dua lagu tadi adalah orang yang akan bekerjasama dengan Kelly Clarkson dalam album terbaru pemenang American Idol itu. Dialah Toby Gad, penulis lagu dan produser asal Jerman yang sudah banyak berkejasama dengan artis-artis ternama. Mulai dari Ricky Martin dan Enrique Iglesias, sampai ke Alicia Keys dan Donna Summers. Toby sangat excited atas kerjasama mereka, dan menyatakan hal yang sangat posiitf tentang superstar itu. "I didn't know a voice could sound as good as Kelly's. What an amazing singer, and sweetheart." Ini bukan kali pertama Toby kerja bareng alumnus idol lho, karena sebelumnya dia juga ikutan ngerjakan beberapa track di album "Battlefield" punya Jordin Sparks, berikut album Kris Allen dan Allison Iraheta dia juga nimbrung. Kelly Clarkson sendiri sudah memulai pengerjaan proyek album ke-5 sejak Juni 2010. Single terbarunya diharapkan bisa keluar di bulan September dengan albumnya rampung di akhir tahun. Semoga albumnya sukses!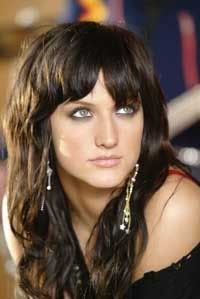 Sibuk dengan urusan kewanitaannya (baca: menjadi seorang ibu), Ashlee Simpson tampaknya memang harus membuat prioritas dalam hidupnya. Setelah merasa ini waktunya untuk tampil, Ashlee akhirnya secara resmi menyatakan dia kembali ke studio untuk pengerjaan album baru. "Yes, I'm in the studio now. I'm doing it quietly, taking my time, enjoying it. Because, really I'm at a great place in my life and my first priority is Bronx. It will be just what I want it to be, at the right time, when I'm ready for it." Untuk urusan musiknya, belum ada kepastian apakah akan menjadi rekaman yg lebih nge-pop kayak "Bittersweet World" atau lebih nge-rock seperti dua album pertamanya. "I think in time, as I'm writing, I keep on discovering new things, so I'm really excited for that. We'll have to wait and hear." Untuk fans-nya Ashlee, pasti rekaman ini sangat ditunggu-tunggu, apalagi sudah sangat berjarak dengan album sebelumnya. Mengingat kesuksesan sang suami, Pete Wentz mengelola musil orang lain yang bernaung di label rekamannya, kenapa Ashlee enggak minta wejangan sang suami aja ya? Bisa suksesnya ikut nular.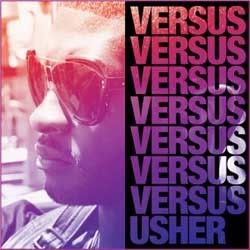 Kalau berita Usher akan mengeluarkan album baru lagi tahun ini sudah kamu anggap basi, bagaimana dengan gambar yang menjadi sampul albumnya? Udah pada liat belum? Ini kita pamerkan ke kamu sampul album mini yang akan keluar di 24 Agustus mendatang. Judulnya adalah "Versus", menampilkan 8 atau 9 lagu yang bisa dibeli terpisah maupun nyatu dengan album Raymond v Raymond paket khusus. Single pertama dari album ini sudah debut di BB Hot 100 Singles di posisi 19, 'DJ Got Us Fallin' In Love' yang menampilkan Pitbull. Selanjutnya, album ini juga akan menampilkan kolaborasi Usher bareng Jay-Z dan Ciara berjudul 'Hot Toddy', diproduseri oleh Polow Da Don sebagai single keduanya. Yang suka sampul albumnya ngaku!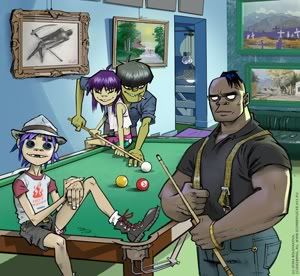 Jadwal tur dunia pertama band animasi Gorillaz telah dibeber-beberkan. Untuk menyokong penjualan album "Plastic Beach", band-nya Damon Albarn ini akan menggalar sejumlah penampilan di Eropa, Amerika Utara, Asia, Australia, dan Selandia Baru. Dimulai dari bulan September dan selesai di Nopember. Total penampilan yang mereka selenggarakan adalah 27, dan negara Asia yang dikunjungi adalah Hongkong. Jaga-jaga kalau kamu berkunjung ke negara-negara yang mereka singgahi, bisa melakukan pemesanan tiket di gorillaz.com/subdivision
Ini dia daftar penampilan Gorillaz dalam "Plactic Beach World Tour 2010"
* NORTH AMERICA
o Gorillaz will tour North America in October (dates and venues to be announced shortly).
* EUROPE
o 11th November – Dublin O2
o 12th November – Manchester Evening News Arena
o 14th November – London O2 Arena
o 15th November – Amsterdam HMH
o 16th November – London O2 Arena
o 17th November – Birmingham NIA
o 18th November – Brighton Centre
o 21st November – Berlin Velodrom
o 22nd November – Antwerp Lotto
o 23rd November – Paris Zenith
* AUSTRALIA
o 6th December – Perth Burswood Dome
o 8th December – Adelaide Entertainment Centre
o 11th December – Melbourne Rod Laver
o 16th December – Sydney Entertainment Centre
o 19th December – Brisbane Entertainment Centre
* NEW ZEALAND
o 21st December – Auckland Vector Arena
* HONG KONG
o Gorillaz will play Hong Kong (to be announced shortly)
(Ai Hasibuan / CreativeDisc Contributors)
Credit To Hendra
Related posts