Music Newz Bites – 02 Aug
welly, 11 years ago
20
4 min

read
995
Sudah lewat setahun kematian King of Pop, Michael Jackson dan ternyata masih ada aja lagu-lagu beliau yang sebelumnya enggak pernah beredar. Lagu-lagu tersebut hendak digabungkan dalam satu album dan diedarkan di bulan Nopember mendatang. Manajer MJ, Frank DiLeo menyatakan ke majalah Rolling Stones bahwa sebenarnya ada sekitar 100-an lagu mendiang yang enggak dirilis sebelumnya, termasuk kolaborasi bareng Akon, will.i.am, dan Ne-Yo, ada juga yang sebenarnya udah direkam tapi enggak jadi nongol untuk album "Bad". Hal tersebut juga diamini oleh produser Rodney Jerkins yang sedang mengerjakan track-track tersebut sebagai album baru dari sang legenda. Dari ratusan lagu tadi, dipilih 10 lagu yang akan masuk dalam album tersebut. Oke, kedengaran sangat menjanjikan. Kita tungguin aja perkembangan selanjutnya dari album tersebut.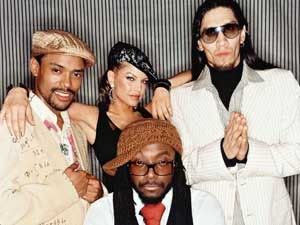 Setelah The E.N.D, akan ada The Beginning. Ya, itulah judul yang akan dipakai will.i.am dkk sebagai album terbaru mereka yang diharapkan rilis akhir tahun ini. Album baru Black Eyed Peas ini oleh will.i.am disebut-sebut sebagai simbol pertumbuhan, permulaan, dan pandangan baru. Sebelumnya, mereka sempat mengisi soundtrack film Kinght And Day yang diperankan oleh Tom Cruise dan Cameron Diaz musim panas tahun ini. Di akhir Juli lalu mereka sempat tampil di Good Morning America membawakan hits Boom Boom Pow dan I Gotta Feelin' yang benar-benar mendominasi tahun 2009.
Masih ingat ga waktu CreativeDisc memaparkan isi tweet dari Joe McElderry, pemenang X Factor tahun lalu yang berisi pengakuan tentang orientasi seksualnya? Waktu itu tanggal 7 Juli dan ini isi tweetnya.
"i want you all to know before it comes out, i am gay. its been difficult living a lie for so many years but now i feel the times right x"
Enggak lama dari situ, Joe via twitter @joemcelderry91 langsung menyatakan kalau akunnya dibajak orang lain dan membuat berita sensasional tersebut. Sebagai seorang publik figur, berita ini enggak langsung dianggap angin lalu oleh media. Pemberitaan ini menyebar menjadi national issue di Inggris. Dan untuk menjawab itu semua, Joe menulis pesan lewat situs resminya www.joe-music.com yang isiny sebagai berikut:
Hey Guys,
Tomorrow there will be some articles about me in the newspapers because I have been doing some important interviews today. I wanted you to know that the articles are true. I also wanted you to know that I really respect your loyal support and all the kind messages I have had from you up to this date.
I have always been a very honest person and so it is important for me to continue to be honest. It has been the most amazing year so far and I feel so privileged. It's also been a time of real self realisation and I feel as if I have grown up so much in these few months.
There has been speculation about my sexuality in the past and I have always been honest at the time I have been asked. Over the past few weeks I have really had time to reflect and to realise who I am. I spoke to my friends and family about this in the last few days and it was important to do the same for you all as you have been so supportive.
I have had nothing but support from you and many of you have been very open in saying that you will continue to support me whatever my sexuality. It is important to me to let you know first, so that you know the stories in the papers are true. I made the choice to speak openly about this.
Again, I can't thank you enough for all your support.
Everything is going well and I'm really happy to be able to move forward from here
Joe. x
Pesan itu dipublish tanggal 30 Juli. Dan ingatlah Joe, meskipun dirimu merasa orang-orang lebih peduli dengan siapa kau akan bercinta atau berita yang lebih menghebohkan lainnya, tak kalah banyak orang yang peduli dengan musik yang kau hasilkan. Dan tebak, kapan debut album dari Joe akan keluar? Jawabannya adalah Oktober nanti.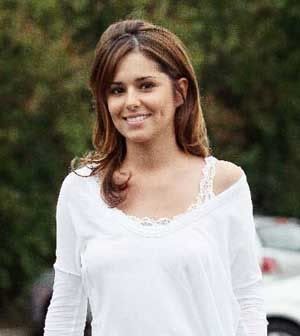 Bisa jadi langkah Cheryl Cole untuk mengikuti jejak Victoria Beckham hijrah ke Amerika akan segera terwujud. Bagaimana bisa? Begini kisahnya. Serial Desperte Housewives yang akan tayang di musim ke-7 nya pada tanggal 26 September nanti. Dan bintang serial tersebut, Teri Hatcher, mengatakan kepada produser acara untuk segera mendapatkan Cheryl sebuah peran di season finalnya. Menurut Teri, Cheryl adalah sosok yang tepat untuk memerankan salah satu karakter di Desperate Housewives untuk 2-3 episode. Selain itu, kabar-kabarnya Cheryl akan tampil di acara TV lain, yaitu Dancing With The Stars. Watchout America, here she comes!
Selamat atas pernikahan Alicia Keys dan Swizz Beatz di Perancis tanggal 31 Juli lalu. Mereka menikah saat A Keys dalam keadaan hamil sekitar 5 bulan dan persalinannya akan dilaksanakan di bulan Nopember tahun ini. Yang ikut serta menghadiri upacara pernikahan mereka adalah Bono dan Queen Latifah. Tenang aja, A Keys tidak menikahi suami orang, karena Swizz Beatz yang bernama asli Kasseem Dean itu sudah bercerai dari sang istri Mashonda Tifrere.
(Ai Hasibuan / CreativeDisc Contributors)
Related posts