Music Newz Bites – 20 Aug
welly, 11 years ago
10
2 min

read
1020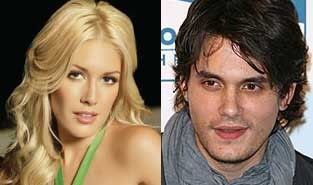 John Mayer dikabarkan sedang PDKT dengan bintang televisi Heidi Montag. Heidi yang sedang dalam proses perceraian dengan Spencer Pratt menyatakan kalau dia juga memiliki ketertarikan pada mantannya Jennifer Aniston tersebut. "He's very good-looking and charming, but his reputation is a bit of a turn-off.", kata Heidi tentang John. Wo o, tampaknya ini bukan berarti sang Barbie akan langsung jatuh dengan mudahnya ke pelukan kesatria bergitar. Apalagi perceraian Heidi dengan Spencer baru akan tuntas Pebruari 2011.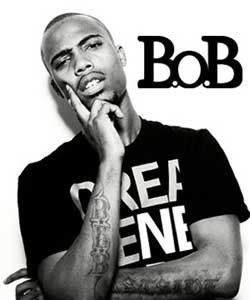 Masukkan nama B.o.B dalam daftar artis yang akan tampil dalam MTV Video Music Awards di bulan September nanti. Yepp, rapper yang punya album nomor 1 ini dipastikan akan ikutan kemeriahan penghargaan tahunan MTV tersebut. Chelsea Handler akan memandu acaranya. Dan untuk B.o.B, sensai yang akan ditampilkannya di 12 September nanti adalah tampil bugil. "I'm just gonna wear rocket boots the whole night. And nothing else. Buck naked, rocket boots. That's how I roll.", kata B.o.B. Sementara itu, Justin Bieber yang dinominasikan untuk Best New Artist juga akan ikutan tampil, dan dia sangat excited untuk itu.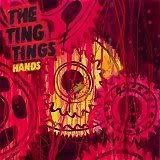 Hey! duo The Ting Tings sudah punya single baru! Judulnya 'Hands' dan sudah mulai diputar di BBC Radio 1 sejak tanggal 18 Agustus lalu. Album kedua mereka menyusul, judulnya adalah "Massage Kunst". Menurut sang vokalis, Katie White, sound yang ditawarkan untuk album keduanya ini akan berbeda dari yang pertama. Mengapa? "It'd be so lazy and easy to make the same album twice." katanya. Oke, selagi menunggu album terbarunya, single terbaru mereka ini bisa kamu dengarkan disini
Sudah lihat cover album terbarunya Taylor Swift yang berjudul "Speak Now"? Well, ini dia gambarnya. Album ini akan dirilis 25 Oktober mendatang. So, sabar nungguinnya ya. Tapi kalau udah denggak sabar, paling enggak di 27 Agustus nanti, video klip untuk single 'Mine' akan tayang perdana di MTV. Videonya disutradarai oleh Roman White, yang kalau kamu inget pernah mengerjakan video klip 'You Belong With Me' untuk Taylor sebelumnya. Yang jadi model video klipnya adalah cowok ganteng bernama Toby Hemingway!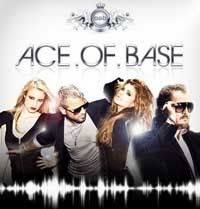 Yes, Ace Of Base akan kembali dengan sebuah album baru! Mereka yang sedang syuting untuk video klip single 'All For You' sudah memberikan pengumuman bahwa album terbarunya nanti akan dikasih judul "The Golden Ratio". Setelah ditinggal Jenny, Ulf dan Jonas merekrut dua orang vokalis cewek, sehingga formasi mereka kembali ber-4, sama dengan formasi saat grup ini awal dibentuk. Dua cewek tersebut adalah Clara dan Julia. Clara adalah seorang semifinalis acara Idola Swedia tahun 2009, dimana Ulf merupakan juri acara tersebut.
(Ai Hasibuan / CreativeDisc Contributors)
Related posts