Linkin Park Shines with A Thousand Suns!
welly, 11 years ago
19
1 min

read
538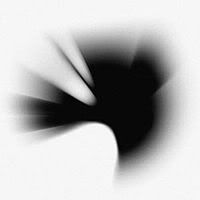 Studio album ke-4 dari Linkin Park "A Thousand Suns" berhasil debut #1 di Billboard 200 dengan penjualan sebanyak 241.000 keping, hanya beda (kurang lebih) 1000 keping saja dengan album terbaru dari Trey Songsz "Passion, Pain & Pleasure" yang ada di posisi Runner Up. Penjualan Linkin Park ini menurun jauh dibanding album ke-3nya yang debut lebih dari 400ribu keping, angka yang wajar karena hampir semua penjualan album (terutama fisik) mengalami penurunan yang sangat drastis. Tapi, "A Thousand Suns" sendiri berhasil debut di beberapa negara lainnya, seperti Australia, Kanada, Jerman, Austria, New Zealand dan Swiss.
Album baru lain yg berhasil debut Top 10 adalah Jamey Johnson "Guitar Song" di posisi 4 terjual 62.700 keping, Robert Plant "Band of Joy" terjual 49ribu keping ada di posisi 5, Weezer "Hurley" yang direlease oleh label baru mereka, Epitaph debut di posisi 6 terjual 45.300 keping dan debut album solo dari frontman The Killers, Brandon Flowers yaitu "Flamingo" terjual 41ribu keping di posisi 8.
Related posts