Music Newz Bites – 10 Sep
welly, 11 years ago
9
3 min

read
881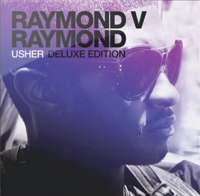 Wess, sudah siap untuk VMA tahun ini? Ini akan menjadi pagelaran heboh akhir pekan ini. Nah, Usher yang akan tampil disana bisa jadi memanfaatkan panggung VMA sebagai pemanasan untuk rangkaian tur dalam rangka promo album Raymond V Raymond dan juga Versus. Tur yang dikasih nama OMG ini akan dimulai di Seatlle tanggal 10 Nopember nanti sampai dengan 18 Desember. Usher akan keliling Amrik dan fans pasti udah mulai heboh. Tiket akan mulai dijual 17 September mendatang. Untuk info lebih lanjut, boleh kunjungi Usherworld.com untuk opening act dan detail lainnya. Ini dia kota yang akan dikunjungi Usher selama lebih dari sebulan.
November 10 – Seattle, WA
November 12 – Oakland, CA
November 13 – Las Vegas, NV
November 14 – Anaheim, CA
November 17 – San Diego, CA
November 18 – Los Angeles, CA
November 19 – Phoenix, AZ
November 23 – Houston, TX
November 24 – Dallas, TX
November 26 – St. Louis, MO
November 27 – Kansas City, MO
November 29 – Toronto, ON
November 30 – Montreal, QC
December 2 – Detroit, MI
December 3 – Chicago, IL
December 5 – Atlanta, GA
December 7 – Greensboro, NC
December 8 – Baltimore, MD
December 10 – Newark, NJ
December 11 – Norfolk, VA
December 13 – New York, NY
December 14 – Boston, MA
December 16 – Philadelphia, PA
December 17 – Washington, DC
December 18 – Hartford, CT
Untuk yang enggak sabaran dengan penampakan cover single Rihanna yang terbaru, ini dia gambarnya. Kali ini gadis Umbrella asal Barbados masih berekspremen dengan rambut. Dan siapa sangka untuk cover single 'Only Girl (In The World)' dia menggukana rambut merah panjang bergelombang kayak gini. Album terbarunya "Loud" akan edar Nopember mendatang.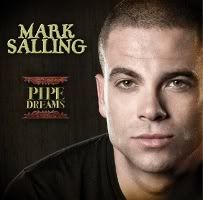 Sementara itu, Mark Salling pun enggak ketinggalan pamer poto untuk cover albumnya. Mark tampil sangat menawan untuk cover album "Pipe Dream" yang akan beredar 12 Oktober mendatang. Akan ada 11 lagu dalam album ini, termasuk single pertamanya 'Higher Power' yang sudah rilis selama sebulan. Ini dia daftar lagu dari album tersebut.
1. Migration
2. Lone Ranger
3. Higher Power
4. Mary Poppins
5. The Descent (Confessions of a Ghost)
6. Illusions
7. Musical Soulmate
8. Willing and Wonderful
9. Scarlett Glasses
10. Doppelganger
11. Pipe Dreams
Yang menyusul Mark untuk mengeluarkan album adalah Matthew Morrison (Mr. Schue) yang rencananya akan keluar Pebruari tahun depan. Serial Glee sendiri yang telah menang Emmy Awards akan tayang perdana untuk musim ke-2 tanggal 21 September nanti.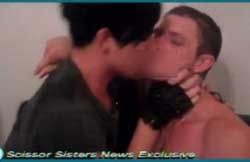 Ini sensasi yang enggak bisa kita baca setiap hari. Front man the Scissor Sisters Jake Shears menyebarluaskan rekaman dirinya bercumbu dengan Adam Lambert. Ini dia beritanya lihat disini dan saat ditanya langsung ke Adam, dia bilang enggak ada apa-apa antara dirinya dan Jake.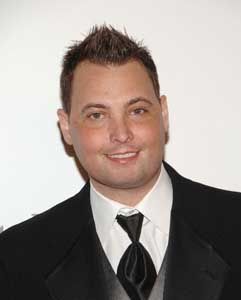 Berita terakhir.. adalah Berita Duka yang datang dari lead singer dan founder boysband LFO, Rich Cronin yang meninggal hari Rabu, tgl 8 Sep diakibatkan leukimia. LFO sempat ngetop dengan hit single mereka "Summer Girls" di thn 1999, dan juga "Girl of TV" untuk iklan "Abercrombie & Fitch". Rich Cronin sendiri sudah terdiagnosa terkena myelogenous leukemia sejak thn 2005 dan kemudian mendirikan Rich Cronin Hope Foundation untuk penanganan kanker. Dia dilahirkan tgl 30 August 1975 dan meninggal di usianya yang ke-35. Sayang banget yah.. padahal mereka ingin comeback dan bikin album lagi, tapi sayang itu tidak terjadi. Goodbye.. Rich Cronin! May you Rest in Peace!
(Ai Hasibuan / CreativeDisc Contributors)
Related posts