Music Newz Bites – 05 Oct
welly, 11 years ago
5
3 min

read
734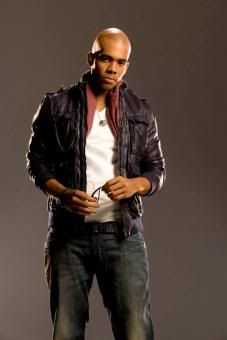 Ingat lagu 'Let Me Love You' yang ngetop abis di tahun 2004? Penyanyinya, Mario, yang bernama asli Mario Dewar Barrett ini ditangkap pihak kepolisian Baltimore atas laporan sang bunda, Shawntia Hardaway. Laporannya adalah penganiayaan terhadap sang bunda yang dilakukan oleh Mario. Pihak kepolisian menangkap Mario pada hari Jumat (1/10) pagi waktu setempat. Mario kemudian dilepaskan dengan jaminan US$50,000. Ironisnya, 3 tahun lalu Mario dan sang bunda tampil di acara MTV "I Won't Love You to Death: The Story of Mario and His Mom," dimana Mario menolong bundanya untuk mengatasi kecanduan heroinnya.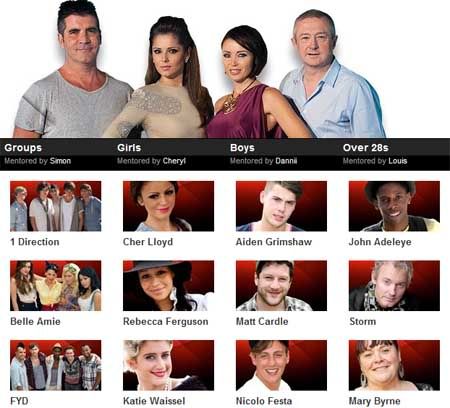 Sambutlah 12 besar X Factor tahun ini yang memasuki tahun ke-7. Dannii Minogue mementori cowok-cowok; Aiden Grimshaw, Nicolo Festa, dan Matt Cardle. Sementara itu, Louis Walsh mementori over 24's; John Adeleye, Storm Lee, dan Mary Byrne. Simon Cowell mementori grup; Bell Amie, One Direction, dan F.Y.D. Sementara Cheryl Cole mementori para gadis; Rebecca Ferguson, Katie Waissel, dan Cher Lloyd. 12 besar ini masih ada kemungkinan untuk menjadi angka yang lebih besar. Karena kabar-kabarnya akan ada wildcard minggu depan dimana juri memilih satu nama untuk masing-masing kategori sehingga jumlah finalis menjadi 16.
JLS dan Cheryl Cole menang besar di ajang BT Digital Music Awards tahun 2010 ini. JLS menyabet penghargaan Best Group Awards, mengalahkan girlband The Saturdays dan Sugababes. Di ajang yang diselenggarakan di Camden's Roundhouse tersebut, cowok-cowok JLS menyatakan, "The Saturdays are very close to our hearts. They're our sisters.". Selain dinobatkan sebagai grup terbaik, lulusan X Factor ini juga memenangkan Best Video untuk 'Everybody In Love'. Cheryl Cole juga hebat. Dirinya dinobatkan sebagai Best Female, mengalahkan Leona Lewis, Pixie Lott, dan Alexandra Burke. Single 'Fight For This Love' juga berhasil memenangkan kategori Best Song. The BT Digital Music Awards adalah ajang penghargaan yang dimulai dari tahun 2001 lalu di Inggris. Penghargaan ini melibatkan pilihan dari juri dan juga penonton. Selain JLS dan Cheryl, pemenang-pemenang lainnya adalah Tinie Tempah (Best Newcomer), Professor Green (Breakthrough Artist), dan Lady gaga (Best International Artist).
Ace of Base boleh melenggang bahagia dengan single baru 'All For You' dan album baru 'The Golden Ratio' sepeninggal Jenny Berggren. Karena Jenny-pun demikian. Setelah mengeluarkan single 'Here I Am', kini Jenny akan segera merilis album pertamanya "My Story". Album ini akan diedarkan oleh Universal Music Group pada tanggal 13 Oktober mendatang. "The mastering of the album is progressing perfectly. Photos are getting their final colours. The cover is a whole story in itself. I wish you were here with me! It is so exiting!!" kata Jenny. Album tersebut akan berisi track sebagai berikut:
01. Intro
02. Free Me
03. Living in a Circus
04. Spend This Night
05. Dying to Stay Alive
06. Numb
07. Gotta Go
08. Here I Am
09. Give Me The Faith
10. Beat of my Heart
11. Air of Love
12. Natural Superstar
13. Here I Am (Sthlm Sound Facility Radio Remix)
14. Going Home
(Ai Hasibuan / CreativeDisc Contributors)
Related posts