Music Newz Bites – 15 Oct
welly, 11 years ago
15
3 min

read
1143

Selama sepekan terakhir, pemberitaan mengenai perpisahan Diva Pop Christina Aguilera dengan sang suami Jordan Bratman wara-wiri di berbagai media. Majalah People dan Entertainment Weekly memberitakan ketidakharmonisan rumah tangga mereka ini sudah berjalan selama 6 bulan, berarti tidak jauh dari perilisan single 'Not Myself Tonight'. Kalau sudah begini, sepertinya 'You Lost Me' adalah gambaran kisah pernikahan mereka. Christina dan Jordan menikah pada 15 Nopember 2005 lalu dan telah dikaruniai seorang putra bernama Max Liron Bratman yang lahir pada 12 Januari 2008. Meskipun berpisah, mereka sepakat untuk tetap menjaga cinta kasih kepada Max, "Although Jordan and I are separated, our commitment to our son Max remains as strong as ever."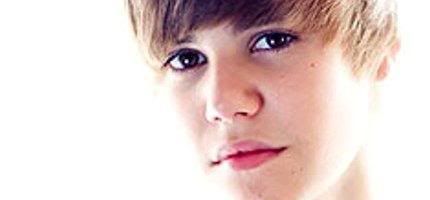 Setelah seprei dan boneka, apa lagi produk yang akan Justin Bieber keluarkan? Ternyata itu adalah produk cat kuku. Cat kuku Justin Bieber dikasih nama "One Less Lonely Girl", dan variannya berdasarkan lagu-lagunya Justin. One Less Lonely Glitter (lavender), Prized Possession Purple (grape), Give Me the First Dance (silver), Me + Blue (dark blue), OMB! (bright red) dan Step 2 the Beat of My Heart (heart-shaped glitter). Produk ini akan mulai dijual secara eksklusif di Wal-Mart pada bulan Desember nanti, disusul varian berikutnya di bulan Januari. Cat kuku Justin Bieber juga bisa diperoleh di toko-toko selain Wal-Mart pada bulan Februari 2011. Berita tambahan, album "My Worlds" di Indonesia sudah terjual lebih dari 60.000 keping. Selamat!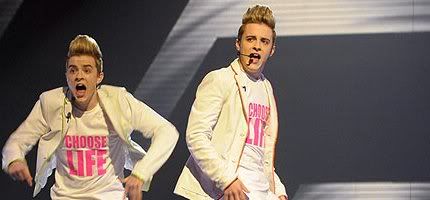 Diana Vickers dan Alexandra Burke adalah dua nama yang sangat dinanti-nanti untuk tampil sebagai bintang tamu di result show X Factor. Tapi apakah excitement yang sama juag terjadi pada duo Jedward? "We'd love to make a return to The X Factor stage this year, it'd be really cool.", kata John pada MTV UK. Dan ketika ditanya lagu apa yang akan mereka tampilkan, John menambahkan bahwa itu adalah single terbaru dari album mereka, "Planet Jedward".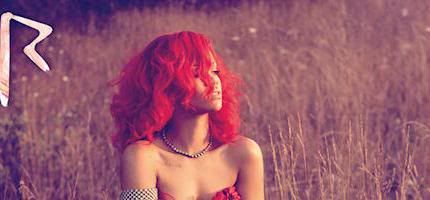 Benarkan Nicki Minaj akan tampil dalam album "Loud" dari Rihanna? Dan benarkan Lady Gaga juga akan ada di album tersebut? Semuanya akan terjawab di 12 Nopember mendatang, saat album terbaru Rihanna dirilis. Selagi menunggu, kamu bisa menikmati Music Videonya untuk single 'Only Girl (In The World)' yang menampilkan gadis keturunan Barbados ini dengan rambut apinya.
"It's really, really beautifully shot in these crazy, crazy, crazy places… We shot landscapes that we found a couple hours outside of L.A. It looks so unreal. It looks fake, like something out of a postcard with the beautiful hills… We had a lot of sunshine those couple of days, so it really worked with the whole essence of the video. But really, the video just shows this big landscape and the only person there is me."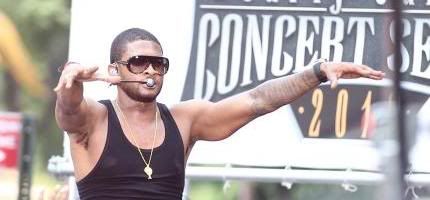 Selamat ulang tahun Usher!!! Tanggal 14 Oktober kemaren dirinya genap berusia 32 tahun. Ini adalah kali keduanya berulang tahun sebagai duda, setelah pada bulan Juni tahun lalu Usher bercerai dari Tameka Foster. Album terakhir Usher "Versus" akhir bulan lalu baru saja merilis 'Lay You Down' sebagai single ketiga. Lagu tersebut diciptakan Usher bersama Richard Butter Jr dan Dwayne Nesmith. Sekali lagi, selamat ulang tahun Usher, semoga semakin sukses!!
(Ai Hasibuan / CreativeDisc Contributors)
Related posts