Single of The Day: Nelly – Just A Dream
welly, 11 years ago
3
4 min

read
1423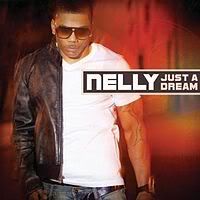 Intro gitar di lagu 'Just A Dream' dari Nelly ini memang memanjakan telinga pendengar, stimulan untuk menikmati single berdurasi 3 menit 57 detik ini. Kalau urusan menyediakan lagu-lagu hip hop yang easy listening, jangan ragukan lagi kemampuan pria 35 tahun asal Missouri ini. Sejauh ini berhasil menjual 21 juta keping album di Amerika saja. Itu jadi bukti nyata kalau Nelly dalam berkarya emang enggak setengah-setengah. Billboard bahkan memasukkan namanya dalam peringkat 3 Top Overall Artist dekade 2000 – 2009, atas pencapaian luar biasa yang diperolehnya dalam rentang waktu itu pastinya!
Apa yang diceritakan dalam 'Just A Dream' adalah tentang sebuah relationship. A broken one, for exact. Nelly dibantu oleh Frank Romano dan Jim Jonsin dalam pengerjaan lagunya, dan Jonsin yang langsung turun tangan memproduseri single yang rilis sejak 16 Agustus lalu. Perhatianku tertuju pada sebutan-sebutan yang Nelly gunakan pada pasangannya "My lover, my life, my shawty, my wife". Dan saat putus asanya membuncah, 'Burn' dari Usher refers his feeling. Yang juga tertuang dalam liriknya.
Kapan terakhir kali Nelly muncul di 10 besar Billboard Hot 100? Itu adalah di tahun 2005 lewat single 'Grillz' dari album "Sweatsuit". Setelah itu tak satupun single dari album "Brass Knuckles" yang berhasil di chart. Tahun ini Nelly disambut kembali dalam 10 besar Billboard Hot 100 dengan 'Just A Dream', dimana lagu ini debut di posisi 9 dan sejauh ini peak di posisi 7. Lagu ini juga sukses untuk chart di Indonesia, bahkan sudah menjuarai CreativeDisc Top 50.
Sebagai single pertama dari album "5.0" yang akan keluar 16 Nopember nanti, single ini harus memberi dampak. Supaya orang-orang jadi antusias dengan albumnya tersebut. As I say, 'Just A Dream' adalah sebuah lagu yang mengandung nilai catchy dari 'Ride With Me' dan melodramatis 'Over And Over'.
Lihat Music Videonya disini
(Ai Hasibuan / CreativeDisc Contributors)
Lyrics:
I was thinking bout her, thinkin bout me
Thinkin bout us, what we gon' be
Open my eyes yeah, it was only Just A Dream
So I travelled back, down that road
Wish she'd come back, no one knows
I realize yeah, it was only Just A Dream
I was at the top and now its like I'm in the basement
Number one spot and now she find her a replacement
I swear now I can't take it, knowing somebody's got my baby
And now you ain't around baby I can't think
I should've put it down, should've got the ring
Cause I can still feel it in the air
See her pretty face run my fingers through her hair
My lover, my life, my shawty, my wife
She left me, I'm tied
Cause I knew that it just ain't right
I was thinking bout her, thinkin bout me
Thinkin bout us, what we gon' be
Open my eyes yeah, it was only Just A Dream
So I travelled back, down that road
Wish she'd come back, no one knows
I realize yeah, it was only Just A Dream
When I be ridin' man I swear I see her face at every turn
Tryna get my Usher on but I can't let it Burn
And I just hopes she know that she the only one I yearn for
More and more I miss her, when will I learn
Didn't give her all my love, I guess now I got my payback
Now I'm in the club thinking all about my baby
Hey, she was so easy to love
But wait, I guess that love wasn't enough
I'm going through it everytime that I'm alone
And now I'm missing, wishing she'd pick up the phone
But she made the decision that she wanted to move on
Cause I was wrong
I was thinking bout her, thinkin bout me
Thinkin bout us, what we gon' be
Open my eyes yeah, it was only Just A Dream
So I travelled back, down that road
Wish she'd come back, no one knows
I realize yeah, it was only Just A Dream
If you ever loved somebody put your hands up
If you ever loved somebody put your hands up
And now they're gone and you're wishing you could give them everything
Said if you ever loved somebody put your hands up
If you ever loved somebody put your hands up
Now they're gone and you're wishing you could give them everything
[x2]
I was thinking bout her, thinkin bout me
Thinkin bout us, what we gon' be
Open my eyes yeah, it was only Just A Dream
So I travelled back, down that road
Wish she'd come back, no one knows
I realize yeah, it was only Just A Dream
Related posts