Exclusive Screening on a Big Screen: Beyonce – I Am… World Tour
welly, 10 years ago
24
4 min

read
1015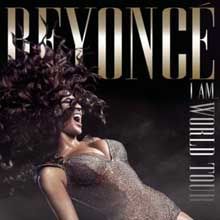 Well, menyaksikan konser melalui layar lebar memang sebuah pengalaman baru yang tak kalah menarik dibandingkan menonton konsernya secara langsung.
Acara dibuka dengan penyerahan penghargaan double platinum yang diraih oleh Beyonce lewat penjualan album 'I AM… Sasha Fierce' kepada Sony Music Indonesia. Sebuah prestasi tersendiri karena di Jepang penjualan album tersebut hanya meraih single platinum.
'Beyonce's I Am…World Tour' deluxe edition ini memiliki keistimewaan sendiri dengan menyajikan bukan hanya DVD konser tapi juga CD, documenter eksklusif serta buklet setebal 40 halaman berisikan foto-foto sang Diva selama tur konser keliling dunia. Tur konser tersebut dijalaninya untuk mempromosikan album 'I AM… Sasha Fierce'. Hasilnya? Album tersebut sukses terjual 6 juta kopi dan 15 juta single digital di seluruh dunia. Beyonce bahkan mendapat 10 nominasi, berhasil menyamai rekor yang dipegang Lauryn Hill, dan meraih 6 grammy awards lewat album ini. Sebuah rekor tersendiri sebagai vokalis wanita pertama yang meraih grammy sejumlah itu sekaligus.
Menyaksikan konser ini melalui layar lebar memang memberikan keistimewaan tersendiri. Kita seperti dibawa ke dalam arena konser Beyonce dan menjadi tamu VVIP-nya serta mendapatkan tempat duduk spesial yang biasanya dijual dengan nilai berjuta-juta. Beyonce seakan sedang duduk di depan kita berbincang-bincang hangat lewat cuplikan penuturan dari mulutnya sendiri selama menjalani tur konser keliling dunianya. Kita akan dibawa mengenali berbagai lapisan emosi yang dialami Beyonce. Kegembiraannya menjalani aktivitasnya sebagai seorang Diva sekaligus kesedihannya harus berpisah dengan keluarga serta orang yang dikasihinya.
Sebagai seorang Diva, konser ini memang benar-benar terkonsep dengan baik. Beyonce tampil total dengan aksi yang memukau baik lewat vokal, musik, tarian serta tata panggung. Seperti biasa Beyonce mengajak musisi-musisi wanita sebagai band pengiringnya. Dan penari-penari latarnya? Jangan ditanya. Luar biasa energik dengan tubuh seksi memanjakan mata. Vokalnya? J-U-A-R-A! Dengan begitu banyak gerakan tari, vokal Beyonce tak terdengar ngos-ngosan.
Sedikit kesalahan kecil adalah saat Beyonce menyebutkan nama Indonesia di antara sejumlah negara dalam rangkaian turnya kali ini. Padahal saat ia melakukan konser di Jakarta, album 'I AM… Sasha Fierce' bahkan belum dirilis. Tapi jangan biarkan kesalahan kecil itu mengganggu kita menyaksikan konser ini.
Salah satu yang membuat pembeda antara konser ini dengan rangkaian konser 'B Day World Tour' adalah Beyonce menggabungkan antara 'If I Were A Boy' dengan 'You Oughta Know'-nya Alanis Morrisete. Sementara dalam rangkaian tur konser sebelumnya ia menggabungkan antara 'Crazy In Love' dengan 'Crazy' dari Gnarls Barkley. Selain itu Beyonce juga bukan hanya melantunkan 'Listen' yang diambil dari OST Dreamgirls tapi juga menambahkan 'At Last' dari perannya sebagai Etta James dalam 'Cadillac Records'. Ia juga menampilkan penampilannya pada malam inagurasi terpilihnya Barrack Obama. Sementara bintang tamu dalam konser ini adalah Jay-Z dan Kanye West.
Jadi buat kalian jangan mengaku penggemar Beyonce kalau tak memiliki album konser ini!
(Timmy / CreativeDisc Contributors)
DVD Scene List:
1. Intro
2. Crazy In Love feat. Jay-Z
3. Naughty Girl
4. Tomorrow I Am Sasha Fierce
5. Freakum Dress
6. Get Me Bodied
7. Smash Into You
8. Ave Maria
9. Broken-Hearted Girl
10. If I Were A Boy – You Oughta Know
11. Robot
12. Diva
13. Radio
14. Socks &Stilettos
15. Ego feat. Kanye West
16. Hello
17. Sasha vs. Beyonce
18. Baby Boy – You Don't Love Me, No No No
19. Irreplaceable
20. Check on It
21. Bootylicious
22. Upgrade U
23. Videophone
24. Are You Filming me With That?
25. Say My Name
26. At Last
27. Listen
28. Single Ladies Contest
29. Single Ladies (Put A Ring On It)
30. Hallo
31. Bonus Feature: Mic and A Light
CD Track List:
1. Intro
2. Crazy in Love feat. Jay-Z
3. Naughty Girl
4. Freakum Dress
5. Get Me Bodied
6. Smash Into You
7. Ave Maria
8. Broken-Hearted Girl
9. If I Were A Boy – You Oughta Know
10. Diva
11. Radio
12. Ego feat. Kanye West
13. Hello
14. Baby Boy
15. You Don't Love Me, No No No
16. Irreplaceable
17. Check on It
18. Bootylicious
19. Upgrade U
20. Say My Name
21. At Last
22. Listen
23. Single Ladies (Put A Ring On It)
24. Hallo
25. Outro
Special Thanks to Sony Music Indonesia, Nabil dan Titaz!
Related posts