Music Newz Bites – 20 Dec
welly, 11 years ago
13
2 min

read
490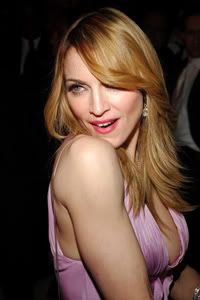 Madonna telah mengumumkan bahwa dia akan comeback! Melalui akun Twitter sang manajer, Madonna mengumbar-umbar kabar tersebut. "Its official! I need to move. I need to sweat. i need to make new music! Music I can dance to. I'm on the look out for the maddest, sickest, most bad ass people to collaborate with. I'm just saying…….." Wah, bakalan seru nih mendengar lagi karya sang diva, apalagi dia bakalan bekerjasama dengan orang-orang yang sebutnya sebagai "maddest, sickest, bad ass". Ini pasti asyik. Mengingat album terakhir beliau adalah album kompilasi, penggemar pasti antusias untuk menunggu albumnya yang berisi lagu-lagu baru ini.
Di album terbaru mereka, Rascal Flatts menyisipkan sebuah kolaborasi dengan Natasha Bedingfield. Selanjutnya, grup country ini akan bekerjasama dengan popstar Justin Bieber. Ini akan ada di album terbaru Justin nantinya. Berita ini sangat menggembirakan bagi keluarga lead singer band, Gary LeVox. Justin is one heartthrob. Dan kedua putri Gary, Brittany (10 tahun) dan Brooklyn (6 tahun) histeris mengetahui kabar tersebut. "Ayahku akan berduet dengan Justin Bieber, dan YA aku kena Bieber Fever!", kata Brittany. Bagaimana komentar Gary? "Anak-anakku taunya aku di "Cars', film 'Hannah Montana', dan sekarang duet bareng Justin Bieber. Aku hanya melakukan 3 hal selama 10 tahun ini", kelakarnya.
Apakah karir bermusik Chris Brown membaik? Setelah 'Dueces' memduduki puncak R&B Charts, diikuti oleh 'Yeah3X' yang nongkrong di posisi 22 Billboard Hot 100 (tanpa melakukan penampilan live untuk mempromosikannya), Chris telah menyatakan bahwa dirinya akan merilis single berikutnya 'Look At Me Now' yang menampilkan Lil Wayne dan Busta Rhymes. Tapi belum bisa dipastikan kalau single ini akan ada di album F.A.M.E. yang akan rilis Maret tahun depan. Setelahnya, lagu berjudul 'Calyso' pun akan dirilisnya. Wah, siap-siap untuk menyambut Chris Brown kembali menyerbu chart musik ya!
R.E.M bakal merelease album terbaru mereka yang ke-15 yaitu "Collapse Into Now" tgl 8 Maret 2011. Lagu barunya "Discoverer" direlease secara gratis di REMHQ.com Album ini bakal diproduseri oleh Jacknife Lee dan juga beberapa bintang tamu seperti Eddie Vedder, Patti Smith dan Peaches.
Setelah berkarier 40 thn lamunya, akhirnya Band Rock Alice Cooper mendapatkan Rock & Roll Hall Of Fame tgl 13 maret 2011 mendatang di New York's Waldorf Astoria Hotel. Alice Cooper bakal bergabung denga Class of 2011 yaitu Neil Diamond, Dr. John, Darlene Love, Tom Waits, Leon Russell, Elektra Records founder Jac Holzman dan Specialty Records founder Art Rupe.
By: Ai Hasibuan / Credit To: Hendra
Related posts