Taylor Swift "Speak Now" is back to #1 again!
welly, 11 years ago
15
2 min

read
549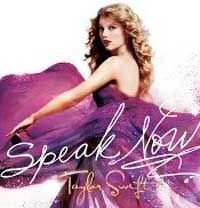 Persaingan di Billboard 200 minggu ini cukup sengit, Taylor Swift, Susan Boyle dan Michael Jackson saling beradu di 3 besar Billboard 200 dengan angka penjualan yang hampir sama. Dan pemenangnya adalah.. Taylor Swift "Speak Now" yang kembali ke posisi tertinggi untuk ke-3 kalinya. Album "Speak Now" terjual 259ribu kopi minggu ini dengan total penjualan 2,6 juta kopi. Ini merupakan penjualan album ke-3 terbanyak di tahun 2010 ini, dibawah Eminem "Recovery yang terjual 3,2 juta dan Lady Antebellum "Need You Now" terjual 3 juta. Sementara itu Susan Boyle, walau penjualannya naik 5% dari minggu lalu, tapi album ini harus rela turun ke no.2 dengan penjualan 254ribu kopi. Disusul oleh Michael Jackson "Michael" yang debut di no.3 dengan terjual 228ribu kopi dan merupakan album solo ke-9nya yang masuk Top 10, yang sayangnya tidak bisa menyamai rekor album "This Is It" yang release tahun lalu dengan terjual 373ribu kopi di minggu pertamanya dan debut di posisi jawara.
Posisi 4 Billboard 200 ada jebolan America's Got Talent, Jackie Evancho "O Holy Night" yg berhasil terjual 191ribu kopi (naik 28%) dan Glee "Christmas" album turun 2 peringkat di posisi 5 dengan terjual 158ribu kopi.
Debutan kedua di Top 10 kali ini datang dari R.Kelly dengan album barunya "Love Letter" di no.6 dengan terjual 154ribu kopi yang merupakan album ke-13 nya yang masuk Top 10 Billboard 200 album, sementara itu Diddy-Dirty Money "Last Train To Paris" debut di posisi 7 dengan terjual 101ribu kopi. Posisi 8 hingga 10 diisi oleh Nicki Minaj "Pink Friday" terjual 97ribu kopi, Kid Rock "Born Free terjual 94ribu kopi, dan Glee The Music: Season Two: Vol 4 di posisi 10 dengan 87ribu kopi.
Lalu kemana album-album baru yang muncul belakangan ini? Ternyata mereka kalah bersaing dengan album2 Natal yang juga cukup semarak di akhir tahun ini. Kita lihat saja, seperti Runner Up American Idol Crystal Bowersox dengan debut albumnya "Farmer's Daughter" terjual 58ribu kopi ada di posisi 28, bagusnya album ini berhasil mengalahkan penjualan album Lee DeWyze "Live It Up" yang hanya terjual 39ribu kopi tapi berhasil debut di posisi 19. Debutan lain seperti Tank "Now or Never" ada di posisi 35 terjual 44ribu, Ciara "Basic Instinct" di posisi 44 terjual 37ribu.
Related posts