TIME Top 10 Albums & Songs and Entertainment Weekly Top 15 Entertainers
welly, 11 years ago
29
2 min

read
538
Majalah TIME membuat daftar 10 album terbaik dan juga 10 lagu terbaik dimana masing-masing chart dijuarai oleh Kanye West dan Cee-Lo Green. Daftar ini minim nama-nama pop. Kanye West dan Drake muncul di kedua daftar. Berikut 10 album dan single terbaik di tahun 2010 ini versi TIME.
Top 10 Albums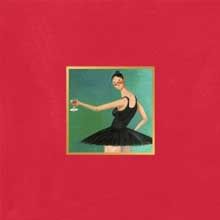 1. Kanye West, My Beautiful Dark Twisted Fantasy
2. Arcade Fire, The Suburbs
3. LCD Soundsystem, This Is Happening
4. The National, High Violet
5. Drake, Thank Me Later
6. Sufjan Stevens, Age of Adz
7. The Black Keys, Brothers
8. Yeasayer, Odd Blood
9. Big Boi, Sir Lucious Left Foot: The Son of Chico Dusty
10. Beach House, Teen Dream
Top 10 Songs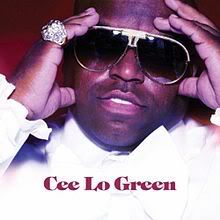 1. Cee Lo Green, "F**k You"
2. Janelle Monáe, "Tightrope"
3. Kanye West, "POWER"
4. Arcade Fire, "Sprawl II (Mountains Beyond Mountains)"
5. Eminem featuring Rihanna, "Love the Way You Lie"
6. Yeasayer, "Ambling Alp"
7. Jónsi, "Animal Arithmetic"
8. Drake, "Find Your Love"
9. Elizabeth Cook, "All the Time"
10. Sleigh Bells, "Rill Rill"
Sementara itu, Entertainment Weekly membuat daftar Entertainers Of The Year yang terdiri dari 15 nama pesohor, dimana Taylor Swift dinobatkan sebagai Entertainer of The Year. Daftar ini melibatkan nama-nama dari kalangan penyanyi, pemain film, penulis, dan pembuat film yang menonjol selama setahun penuh.


1. Taylor Swift
2. Jon Hamm (aktor)
3. Kanye West
4. Christopher Nolan (sutradara film Inception)
5. Anak-anak dari serial The Modern Family; Rico Rodriguez, Ariel Winter, Sarah Hyland, Ella/Jaden Hiller, dan Nolan Gould
6. Para pemain film The Social Network; Andrew Garfield, Justin Timberlake, dan Jesse Eisenberg
7. Lady Gaga
8. James Franco (aktor)
9. Katy Perry
10. Steig Larsson (penulis buku The Girl With The Dragon Tattoo)
11. Glee Cast
12. Ben Affleck
13. Suzanne Collins (penulis buku The Hunger Games)
14. Pria-pria dari serial The Good Wife; Scott Porter, Matt Czuchry, Alan Cumming, Chris Noth, Josh Charles, dan Michael Ealy
15. Jaden & Willow Smith
Related posts