Top 10 Albums & Songs by Rolling Stones
welly, 11 years ago
4
2 min

read
722
Sudah lihat TIME, Entertainment Weekly, juga Billboard. Untuk melengkapinya, lihat juga nih Top 10 untuk album dan lagu terbaik selama setahun ini versi majalah Rolling Stones, yang ternyata keduanya dikuasai oleh Kanye West. Kanye berada di puncak Top 10 Albums dengan album ke-5-nya "My Beautiful Dark Twisted Fantasy" yang rilis 22 Nopember kemarin. Album ini debut di puncak Billboard 200 Albums di pekan pertamanya dengan penjualan sebanyak 496.000 kopi. Kemudian, single ke-2 dari album ini, 'Runaway' yang menampilkan Pusha T menduduki puncak Top 10 Songs. Single ini dirilis pada 4 Oktober dan peak di posisi 12 Hot 100 Singles. Lagu ini juga yang dibawakan oleh Kanye sebagai closing di ajang MTV Video Music Awards pada tanggal 12 September. Lagu 'Monster' masih dari album yang sama juga tercatat dalam daftar ini, di posisi 10. Lagu keroyokan bareng Jay-Z, Rick Ross, Bon Iver, dan Nicki Minaj ini merupakan single ke-3 dari album ke-5 Kanye. Ini dia daftarnya.
TOP 10 SONGS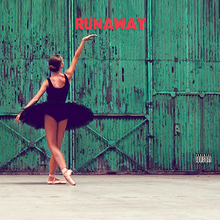 1. Kanye West feat. Pusha T – "Runaway"
2. Cee Lo Green – "Fuck You"
3. Sade – "Soldier of Love"
4. Katy Perry – "Teenage Dream"
5. Arcade Fire – "We Used to Wait"
6. Mavis Staples – "You Are Not Alone"
7. Vampire Weekend – "White Sky"
8. Janelle Monáe feat. Big Boi – "Tightrope"
9. Broken Bells – "The Ghost Inside"
10. Kanye West feat. Jay-Z, Rick Ross, Nicki Minaj and Bon Iver – "Monster"
TOP 10 ALBUMS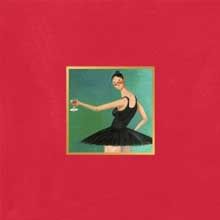 1. Kanye West – My Beautiful Dark Twisted Fantasy
2. The Black Keys – Brothers
3. Elton John and Leon Russell – The Union
4. Arcade Fire – The Suburbs
5. Jamey Johnson – The Guitar Song
6. Vampire Weekend – Contra
7. Drake – Thank Me Later
8. Robert Plant – Band of Joy
9. Eminem – Recovery
10. LCD Soundsystem – This Is Happening
Sementara itu, iTunes pun sudah menobatkan juara tahunannya. Adalah album "Recovery" milik Eminem yang menjuarai chart penjualan album sebanyak 5.600.000 diseluruh dunia, menurut catatan Interscope. Dan Em akan berjuang untuk 10 nominasi dalam ajang Grammy tahun depan.
(Ai Hasibuan / CreativeDisc Contributors)
Related posts