Justin Bieber is back on top Billboard 200
welly, 11 years ago
12
1 min

read
559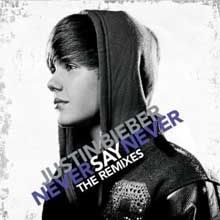 Album Remix dari Justin Bieber, "Never Say Never: The Remixes" berhasil debut #1 di Billboard 200 dan terjual 161ribu kopi. Ini merupakan album kedua Justin Bieber yang berhasil debut #1 menyusul "My World 2.0". Album Remix ini walau cuman berisi 7 track saja, tapi banyak menampilkan para artis besar, seperti Rascal Flatts, Usher, Chris Brown, Miley Cyrus, Kanye West & Raekwon dan juga lagu baru yang diciptakan khusus oleh Diane Warren untuknya. Bisa jadi juga imbas dari suskes film biopicnya, Justin Bieber: Never Say Never 3D.
Sementara itu Mumford & Sons masih bertahan di #2 dengan terjual 133ribu kopi, dimana album ini sudah direlease lebih dari 1 tahun, dan sudah hampir mencapai angka 1 juta dan mendapat sertifikasi Platinum.
Sedangkan The Arcade Fire yang menyabet Grammy Album of The Year untuk "The Suburbs", albumnya terjual lebih banyak 238% dan terjual sebanyak 40.480kopi naik dari #50 ke #12.
Top 10 Billboard 200:
1. (NEW) Justin Bieber, Never Say Never: The Remixes: 161,000
2. (2) Mumford & Sons, Sigh No More: 133,000 (+169%, 948,000)
4. (17) Lady Antebellum, Need You Now: 85,000 (+205%, 3.289 million)
5. (6) Bruno Mars, Doo-Wops & Hooligans: 61,000 (+55%, 727,000)
6. (7) Eminem, Recovery: 61,000 (+60%, 3.634 million)
7. (11) Various, 2011 Grammy Nominees: 56,000 (+67%, 149,000)
8. (3) Justin Bieber, My World 2.0: 54,000 (+13%, 2.488 million)
9. (4) Nicki Minaj, Pink Friday: 46,000 (1.127 million)
10. (8)Rihanna, Loud: 45,000 (+24%, 976,000)
 
Related posts