Single of The Day: Lady Gaga – Born This Way
welly, 11 years ago
54
4 min

read
1585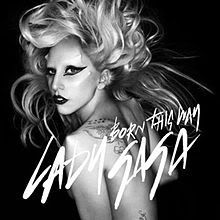 Mendengarkan 'Born This Way' sontak telinga kita memang langsung mengasosiasikan tune yang melingkupinya dengan sentuhan musik era 80-an yang kental. Tidak salah memang, karena 'Born This Way' sengaja dibalut Lady Gaga dalam pengaruh kejayaan era tersebut. Mengandalkan beat-beat olahan syntetizer sebagai meta-homage sekaligus membangkitkan kenangan akan musik-musik inspiratif yang lahir didekade tersebut.
Temponya cepat, mengandalkan hentakan ketukan drum-machines, sound steril olahan synth akan tetapi berstruktur ala musik pop yang ceria. Seandainya unsur elektronikanya digantikan dengan instrumen akustik misalnya, secara umum lagu tetap akan terdengar up-beat dan riang. Liriknya bagi sebagian akan terdengar pretensius dan preachy, meski jika kita memandang dari perspektif yang lebih positif, akan terdengar inspiratif dan menggugah.
Masalahnya kemudian banyak yang menyebutkan jika 'Born This Way' kurang orisinil dan terlalu mengingatkan akan banyak hits klasik 80-an yang kini legendaris. Yang paling kentara adalah kemiripan 'Born This Way' dengan dua hit klasik Madonna, 'Express Your Self' dan 'Vogue'. Untunglah Gaga mengkopi dengan positif, mengambil esensi tanpa harus menjadi plagiat, sehingga hasilnya 'Born This Way' tetap terdengar berbeda meski dalam semangat yang sama.
Untuk sebagian orang, pada kesempatan pertama, 'Born This Way' mungkin terdengar cheesy dan repititif. Tidak lebih dari sebuah disko pop-ish yang kurang signifikan. Mungkin saja. Akan tetapi coba dengarkan beberapa kali lagi. Niscaya "Born This Way', baik secara tematis maupun lagu secara utuh, akan menjadi adiksi yang enyenangkan. Disinilah kelebihan Gaga, karena berhasil membangun struktur yang solid dan mengeliminir ruang-ruang yang bisa menimbulkan kebosanan. Pada akhirnya, jika tujuan Gaga menjadikan 'Born This Way' sebagai anthem, maka niat tersebut bisa terlaksana.
Begiitu dilepas sebagai single pada tanggal 11 Februari 2011 yang lalu, 'Born This Way' sontak merajai chart. Tidak diragukan lagi jika lagu ini memang calon #1 lain dari Gaga. Membuktikan jika lagu pop yang fun itu tidak melulu harus bersandar pada materi yang klise. Membuktikan jika seni itu terus berulang, meski mengambil bentuk yang kemudian berbeda. Materi lama pun dapat digunakan untuk menghasilkan materi baru yang sama kuatnya. Terlepas dari itu, sekali lagi Gaga berhasil
mengajak kita untuk berdansa mengikuti gayanya.
(Haris / CreativeDisc Contributors)
Rate This Single: [ratings]
Lyric:
Intro:
It doesn't matter if you love him, or capital h-i-m
Just put your paws up
'Cause you were born this way, baby
Verse:
My mama told me when I was young
We are all born superstars
She rolled my hair and put my lipstick on
In the glass of her boudoir
"There's nothin wrong with lovin who you are"
She said, "'cause he made you perfect, babe"
"So hold your head up girl and you'll go far,
Listen to me when I say"
Chorus:
I'm beautiful in my way
'Cause god makes no mistakes
I'm on the right track baby
I was born this way
Don't hide yourself in regret
Just love yourself and you're set
I'm on the right track baby
I was born this way
Post-chorus:
Ooo there ain't no other way
Baby I was born this way
Baby I was born this way
Ooo there ain't no other way
Baby I was born-
I'm on the right track baby
I was born this way
Don't be a drag -just be a queen
Don't be a drag -just be a queen
Don't be a drag -just be a queen
Don't be!
Verse:
Give yourself prudence
And love your friends
Subway kid, rejoice your truth
In the religion of the insecure
I must be myself, respect my youth
A different lover is not a sin
Believe capital h-i-m (hey hey hey)
I love my life I love this record and
Mi amore vole fe yah (love needs faith)
Repeat chorus + post-chorus
Bridge:
Don't be a drag, just be a queen
Whether you're broke or evergreen
You're black, white, beige, chola descent
You're lebanese, you're orient
Whether life's disabilities
Left you outcast, bullied, or teased
Rejoice and love yourself today
'Cause baby you were born this way
No matter gay, straight, or bi,
Lesbian, transgendered life
I'm on the right track baby
I was born to survive
No matter black, white or beige
Chola or orient made
I'm on the right track baby
I was born to be brave
Repeat chorus
Outro/refrain:
I was born this way hey!
I was born this way hey!
I'm on the right track baby
I was born this way hey!
I was born this way hey!
I was born this way hey!
I'm on the right track baby
I was born this way hey
Related posts