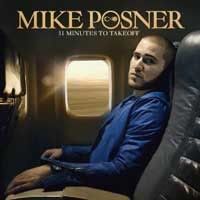 Setelah 'Cooler Than Me' dan 'Please Don't Go' yang cukup menghentak, sekarang saatnya kita dibuai dengan musik yang lebih soft dalam lantunan vokal yang enggak kalah soft juga dari seorang Mike Posner. Adalah versi baru dari 'Bow Chicka Wow Wow' yang dijadikan single ketiga dari album "31 Minutes To Takeoff", dimana tambahan rap dari Lil Wayne memberi unsur godaannya lebih di dalamnya. Ini adalah lagu karya The Smeezingtons, yang salah satunya membuat trio tersebut diunggulkan dalam Grammy tahun ini sebagai Producer of the Year Non-Classical.
Apa sih 'Bow Chicka Wow Wow'? Ini adalah jurus rayuan Mike kepada gadis yang ditaksirnya. Dimana keyakinannya seratus persen kalau sekali dia kasih itu jurus, si cewek akan langsung jatuh ke pelukannya. Rayuannya yang tokcer tersebut dilantunkan dengan musik latar mid-tempo berbalutkan musik R&B. I like the sound of electric guitar in this song. Terdengar setiap akhir chorus. Tapi tetap, yang mejik yang paling kuat adalah halus dan lembutnya suara vokal Mike yang susah ditemukan di vokal pria dewasa lain. Untuk menambah rayuan-rayuan, ada satu verse yang disisipkan dalam single version-nya ini dari Lil Wayne, tanpa harus menghilangkan satu bagianpun dari album versionnya.
Sudah tonton keberhasilan Mike dan Lil Wayne dalam merayu gadis masing-masing di videonya? You should watch. Di video ini Mike terlihat sangat ceria dari awal hingga akhir tayangan. Selalu tersenyum lebar, bahkan saat menyanyikan sekali pun. Setiap kali hendak membuat si cewek jatuh cinta, saat itulah dipasang 'Bow Chicka Wow Wow' di stereo. Hasilnya? Si cewek langsung horny. Yang buat ga tahan ya tampilan cover single-nya yang enggak kurang dari 3 kali muncul.
I should write "satisfied" to this song. Karena kita juga jadi eargasm setiap putar lagunya untuk diputar terus-terusan. Yah tinggal tunggu reaksi masyarakat Indonesia, apakah sama besarnya excitement yang akan muncul dengan cewek-cewek dalam tampilan video klipnya. Let's get addicted to it!
Lihat Music Videonya disini
(Ai Hasibuan / CreativeDisc Contributors)
Rate This Single: [ratings]
Lyrics:
[Mike Posner]
Once I throw on this, once I throw on this
Its over girl
Once I throw on this, once I throw on this
Its over girl.
I hear you knock knock knock baby come on up
I hope you got got got something in yo' cup
Cause I'm three shots deep and I aint tryna sleep
Get your redbull on cause I'm ready
You've been playin hard to get with me all night
We both know exactly what you want right
Don't tell me what you won't do
Tell me what you gon' do, whatchu gon' do
Once I throw on this bowchickawowwow
Whatchu gonna say
You act like you gon leave
But I know that you gon' stay
Break it down dicky downdown
Girl dont even play
Once I set the mood right I'ma make sound like
I'ma make you sound like
Are you tryna make me late wait wait till the second date
But I cant cant cant even comtemplate
Waiting one more minute lemme jump in it
I brought you flowers and a teddy
You've been playin hard to get with me all night
We both know exactly what you want right
Don't tell me what you won't do
Tell me what you gon' do whatchu gon' do
Once I throw on this bow chicka wow wow
Whatchu gonna say
You act like you gon leave
But I know that you gon' stay
Break it down dicky downdown
Girl dont even play
Once I set the mood right Ima make you sound like
Yeah I can make you sound like
[Lil Wayne]
I gotta leather couch
and a black mic
and we all alone
what it sound like
the night was dead
we found life
I know I talk shit
but it sound right
you say you can't
but that's affair
gotta give something
something's gotta give
I bet you love it
I went to bed
Now we went up … cigarattes
Now I aint even gotta say shit
To make you feel alive girl you know you like that
Owohowohowowoh
Say I aint even gotta say shit
To make you feel alive girl you know you like that
Owohowohowowoh
Once I throw on this bowchickawowwow
Whatchu gonna say
You act like you gon leave
But I know that you gon' stay
Break it down dicky downdown
Girl dont even play
Once I set the mood right I'ma make you sound like
Yeah Ima ima make ya
Once I throw on this, once I throw on this
Its over girl
Once I throw on this,once I throw on this
Its over girl
Related posts