July Artist Highlight – Owl City
welly, 10 years ago
4
2 min

read
473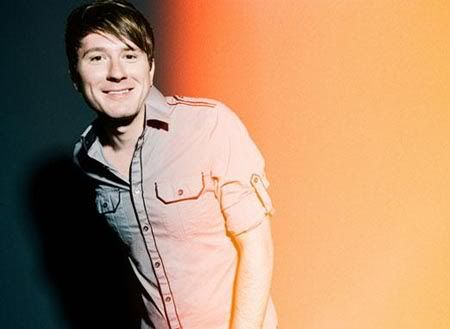 Beberapa tahun yang lalu, Adam Young hanyalah seorang pekerja di gudang Coca Cola dan memulai projek music gara-gara insomnianya "Owl City" di basement rumah orang tuanya, namun semenjak Fireflies menempati chart-chart musik di banyak negara dan bahkan sempat menempati posisi nomor 1 di Billboard chart, kehidupannya pun berubah. Sebuah perubahan yang kalau Young bilang itu "thrilling".
Pada awalnya, pria yang lahir 5 July 1986 ini mengunggah lagu-lagunya yang beraliran Electronic/Pop ini ke situs jejaring sosial, MySpace. "Hello Seattle" menerima lebih dari 6 juta kali pemutaran lagu tersebut di MySpace-nya Adam. Menyusul keberhasilan dari lagu tersebut, ia merilis sebuah mini album yang berjudul Of June. "Hello Seattle" pula lah yang membuat Adam menandatangani kontrak dengan Universal Music di awal tahun 2009.
Owl City seringkali dikira sebagai band yang mempunyai beberapa anggota, padahal sebenarnya Owl City itu hanya beranggotakan 1 orang yaitu Adam Young sendiri. Untuk tampil live Young dibantu oleh live band yang beranggotakan 5 orang yaitu Breanne Düren, Casey Brown, Daniel Jorgensen, Hannah Schroeder dan Laura Musten.
Setelah "Fireflies", karir musiknya meroket dengan direkrutnya Adam Young sebagai pengisi salah satu soundtrack tv series, yaitu 90210 juga soundtrack film Alice in Wonderland dan Legend of the Guardians. Di tahun 2010, Adam merilis sebuah album yang berasal dari projek musiknya sebelum Owl City, yang diberi nama Sky Sailing. Ia juga berkesempatan menjadi supporting act untuk Cobra Starship sampai John Mayer.
Di bulan Juli 2011 ini, Owl City kembali dengan meluncurkan album terbarunya yaitu "All Things Bright and Beautiful" yang dengan sikap optimisnya ingin membiarkan pendengar tahu bahwa "No matter how tough times get, there's always light at the end of the tunnel."
So, please welcome our July Artist Highlight : Owl City Supported by Universal Music Indonesia!
Intro by @OwlCityIndo
Related posts