Music Newz Bites – 15 Aug
welly, 10 years ago
19
5 min

read
1068
Musibah terjadi di Indiana State Fair di Indianapolis pada malam Minggu kemarin. Panggung rubuh akibat kencangnya angin yang berhembus, memakan korban 4 orang meninggal dunia. Selain korban meninggal, Kepolisian Indiana pun mengumumkan setidaknya 40 orang luka-luka akibat kejadian tersebut. Konser ini seyogyanya menampilkan duo country Sugarland. Namun sebelum mereka sempat tampil di pukul 9 malam, panggung sudah luluh lantak, tepatnya 30 menit setelah Sara Bareilles tampil sebagai pembuka acara. Menurut laporan, ada sekitar 12.000 orang yang menghadiri konser tersebut. Pernyataan Sugarland tentang peristiwa yang mengejutkan ini: "We are praying for our fans, and the people of Indianapolis. We hope you'll join us. They need your strength." dan pernyataan Sara Bareilles sebagai opening act: "I'm speechless and feel so helpless. Please send love and prayers to Indianapolis tonight. My heart aches for the lives lost."
Konser All Time Low di Jakarta dibatalkan. Berikut pernyataan resmi dari Alexander Williams, salah satu anggota band tersebut. "Jakarta, the show has been cancelled due to all our other cancellations and schedule changes. I promise you we WILL be back. So sorry." Java Musikindo selaku penyelenggara acara pun memberikan pernyataan resmi lewat situs javamusikindo.com mengenai pembatalan tersebut. Dan bagi yangs udah membeli tiket untuk konser yang dijadwal pada 6 Oktober 2011 tersebut, uang akan dikembalikan tanpa potongan apapun di tiket box masing-masing. Baca selengkapnya disini
Masih berkaitan dengan tur konser, berikut adalah 10 besar tur konser terlaris pekan ini berdasarkan penghasilan kotor yang didapat dalam rangkaian tur musim panas masing-masing. Glee Live! In Concert! menduduki posisi pertama dengan keseluruhan pendapatan kotor $40,8 juta dengan 485.852 tiket terjual dari 40 penampilan. Daftar 10 besarnya adalah sebagai berikut:
1. Glee Live! In Concert! Total Gross: $40,854,811
2. Sade Total Gross: $28,827,756
3. Taylor Swift Total Gross: $12,639,952
4. Iron Maiden Total Gross: $7,279,444
5. U2 Total Gross: $2,523,885
6. American Idols Live Total Gross: $2,523,885
7. Brad Paisley Total Gross: $1,688,997
8. NKOTBSB Total Gross: $1,139,814
9. Motley Crue Total Gross: $945,482
10. Keith Urban Total Gross: $748,785
Konser persembahan bagi mendiang Michael Jackson akan diselenggarakan pada bulan Okrober mendatang. Dan yang dipastikan akan mengisi acara adalah Christina Aguilera, CeeLo Green, Leona Lewis, Smokey Robinson, dan Alient Ant Farm. Pengumuman ini secara resmi telah dilontarkan oleh executive Global Live Events, Paul Ring, sebagai penyelenggara acara. Dalam pernyataannya, Paul menyertakan alasan pemilihan artis yang akan tampil sebagai usaha penyediaan keberagaman genre musik yang melambangkan presentasi sang legenda. Beberapa nama lain yang diusahakan untuk tampil adalah JLS dan Craig David.
Penyanyi hit tahun 1958 'Gotta Travel On', Billy Grammer telah meninggal dunia pada hari Rabu pekan lalu. Penyanyi yang lama berkarir di Grand Ole Opry ini meninggal pada usia ke-85 akibat serangan jantung. Selain bernyanyi, Billy Grammer juga gitaris dan musisi sesi rekaman yang tampil rutin di Grand Ole Opry sejak 1959. Hit-nya 'Gotta Travel On' adalah sebuah adaptasi dari lagu folk Inggris yang menjadi hit di chart pop, country, dan R&B. May he rest in peace.
Berikut informasi mengenai debut album pemenang dan runner-up American Idol Season 10. Scotty McCreery akan merilis debut albumnya yang diberi judul "Clear As Day" pada 4 Oktober 2011, dan berselang sepekan berikutnya, debut album dari Lauren Alaina yang berjudul "Wildflower" akan dirilis. Kedua album mereka akan dirilis oleh Mercury Nashville/19 Recordings/Interscope dengan distribusi via Universal Music.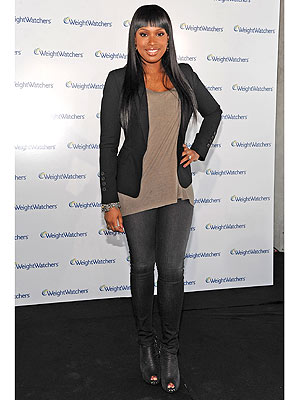 Siapa yang tercengang dengan perubahan bentuk tubuh Jennifer Hudson? Well hey, kalau tercengangnya itu adalah sebuah bentuk kebahagiaan, maka demikianlah yang dirasakan oleh tunangannya Jennifer, David Otunga. David yang adalah seorang pegulat ini mengaku sangat bahagia dengan perubahan fisik sang tunangan. Meskipun menjadi sangat langsing, bagi David, artis jebolan American Idol ini tidak berubah dalam hal kepribadian. Menurutnya, Jennifer masih tetap percaya diri seperti dahulu. Jennifer dan David bertunangan pada bulan September tahun 2008.
Vanessa Hudgens sudah punya gandengan baru. Aktris dan penyanyi cantik ini terlihat sedang bermesraan dengan seorang gitaris dari band asal Swedia, The Sounds, di Shorebreak Hotel di Huntington Beach, California. Sang gitaris bernama Felix Rodriguez. Dalam tiga tahun ke belakang, Vanessa sering terlihat "bersenang-senang" dengan para pria. Tampaknya cewek 22 tahun ini belum begitu tertarik dengan yang nama hubungan serius.
Agaknya, akan ada sesuatu yang spesial buat Britney Spears di ajang MTV Video Music Awards tahun ini. Dimana dirinya akan dianugerahi sebuah penampilan persembahan alias tribute. Rumor ini tampil pasca penayangan promo MTV VMA Britney, yang bisa kamu saksikan disini. Para artis yang diisukan akan menyanyi dalam Britney Spears Tribute antara lain Selena Gomez, Katy Perry, Janet, Demi Lovato, Ke$ha, Nicki Minaj, dan Lady Gaga.

Tiga belas buah lagu akan ada dalam kumpulan hits Joss Stone. Dalam judul "Super Duper Hits: The Best Of Joss Stone", album tersebut akan dirilis pada 27 September mendatang. Lagu-lagu dalam album ini akan berisi single-single dari album Joss terdahulu, "The Soul Sessions" (2003), "Mind Body & Soul" (2004), "Introducing Joss Stone" (2007), dan "Colour Me Free" (2009), termasuk lagu cover Nat King Cole, 'L.O.V.E' yang sebelumnya dipakai sebagai lagu promo parfum Coco Mademoiselle dari Chanel. Ini tracklist album kompilasi Joss Stone:
01. Fell In Love With A Boy
02. Super Duper Love
03. You Had Me
04. Right To Be Wrong
05. Don't Cha Wanna Ride
06. Spoiled
07. Tell Me 'Bout It
08. Baby Baby Baby
09. Tell Me What We're Gonna Do Now (featuring Common)
10. Bruised But Not Broken
11. L-O-V-E
12. Free Me
13. Stalemate (featuring Jamie Hartman)
(Ai Hasibuan / CreativeDisc Contributors)
Follow us on Twitter @creativedisc for more Music Newz Bites!
Related posts