Music Newz Bites – 02 Jan
welly, 10 years ago
10
4 min

read
1100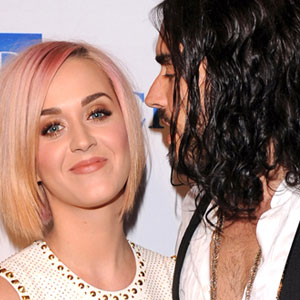 Menjelang pergantian tahun, pasangan Katy Perry dan Russell Brand membuat berita heboh! Berita hebohnya berupa perceraian mereka. Ini merupakan penjelasan dari mengapa Katy dan Russell secara terpisah merayakan Natal tahun lalu. Sepenggal wawancara dengan Russell sesuai kutipan The Associated Press menyatakan "Sadly, Katy and I are ending our marriage. I'll always adore her and I know we'll remain friends." Pasangan Katy dan Russell berpacaran sejak 2009. Keduanya menikah di 23 Oktober 2010 di India. Dan setelah 14 bulan menikah, akhirnya mereka memutuskan untuk berpisah.
Di hari Rabu, 28 Desember 2011 lalu Kelly Clarkson mengeluarkan pernyataan yang mendukung Ron Paul sebagai kandidat presiden dari Partai Republik. "I love Ron Paul. I liked him a lot during the last republican nomination and no one gave him a chance. If he wins the nomination for the Republican party in 2012 he's got my vote. Too bad he probably won't." tulis Kelly di Twitter dan juga Facebook-nya. Setelahnya, giliran Kelly yang mendapat dukungan dari para fans. Pernyataannya tersebut diapresiasi dengan peningkatan penjualan album terbarunya, "Stronger". Album ini menguat di penjualan digital iTunes yang mencapat peningkatan dahsyat, juga di Amazon.
Ternyata masalah keluarga tidak hanya ada di pasangan Katy dan Russell, tapi juga di pasangan Katherine Jenkins dan Gethin Jones. Pasangan penyanyi opera dan presenter televisi ini telah mengumumkan perpisahan mereka dan memberi pernyataan resmi dari akun Twitter masing-masing. "Sorry for being quiet of late, its just that I have some very sad news. Geth & I have decided to go our separate ways. We are both beyond broken-hearted. All your hugs & support will be much appreciated xxx." tulis Katherine, dan "Hi everybody. I'm deeply sad to tell you that Kath and I have ended our relationship as a couple. We are both heart broken… Gx." tambah Gethin.
Akhir tahun pun diisi dengan kabar duka. Meninggalnya Kaye Stevens, aktris dan penyanyi yang tampil di The Rat Pack di usianya yang ke-79 tahun. Kaye meninggal pada hari Rabu, 28 Desember 2011 di RS Pusat Florida. Penyebab meninggalnya Kaye adalah kanker payudara dan penggumpalan darah. Kaye berkarir dalam rentang waktu 60-an hingga 70-an. Dirinya pernah diunggulkan dalam Golden Globe di tahun 1964. Dalam 2 dekade terakhir, Kaye mendedikasikan hidupnya untuk musik religi dan patriotik.
LMFAO ternyata tidak hanya membara di Amerika, tapi juga di Honduras. Pada saat mereka tampil di Coliseo Nacional de Ingenieros di Tegucigalpa, Rabu 28 Desember 2011 malam, jaringan listrik tempat mereka manggung mengalami korsleting dan arena konser menjadi benar-benar membara. "All of a sudden, right in the middle of 'Beatockin,' my manager Ian Fletcher shouted, 'There's a fire under the stage. We have to go!'" terang Redfoo, salah seorang personel LMFAO kepada MTV. Meskipun tidak ada korban jiwa, tercatat 15 orang harus dirawat karena terhirup asap dari peristiwa kebarakan tadi.
Berkat single mereka 'Wherever You Are' yang berhasil menjuarai single chart di UK, paduan suara Military Wives berencana untuk membuat album. Hal ini diungkapkan oleh Sam Stephenson pada Daily Telegraph, "We would love to do an album – that would be fantastic." Tantangan terbesar bagi para istri tentara ini untuk mewujudkan impian tersebut adalah mengumpulkan seluruh anggotanya. Pasalnya pekerjaan para suami yang kerap membuat mereka ikut berpindah. Para wanita yang tergabung dalam Military Wives mendapat kesempatan untuk tenar dari reality series BBC "The Choir". Single 'Wherever You Are' tercatat sebagai single penjualan terbaik di saat Natal setelah 'Hallelujah' oleh Alexandra Burke di tahun 2008.
Selamat kepada Kylie Minogue yang memperoleh peringkat teratas pada daftar lagu paling sering diputar dalam dekade 2000-an di UK. Daftar tersebut dikeluarkan oleh The Performing Right Society dan menempatkan single dari tahun 2001 milik Kylie sebagai juaranya; 'Can't Get You Out Of My Head'. The Performing Right Society adalah asosiasi komposer, penulis lagu, dan publishing musik. Daftar yang mereka buat ternyata tidak hanya menyatakan bahwa lagu rilisan dekade 2000-an saja yang sering diputar pada dekade tersebut, tapi ada juga yang dari dekade 90-an. Berikut Top 5 Most Played Songs in the 2000's:
1. Kylie Minogue – Can't Get You Out Of My Head (2001)
2. Britney Spears – Toxic (2004)
3. Robbie Williams – Angels (1997)
4. Jamelia – Superstar (2003)
5. Liberty X – Just A Little (2002)
Berita tentang single terbaru Christina Aguilera terus menerus berhembus. Rumor yang berkembang adalah single andalan dari album kelima Christina Aguilera yang akan dirilis tahun ini akan berjudul 'F**k Your Body' atau 'Love Your Body'. Snippet ke lagu ini pun
beredar, meskipun minus vokal. Ya kita hanya tinggal menunggu waktunya saja untuk single ini dirilis. Tapi yang bisa dipastikan adalah album terbaru Christina nanti akan dirilis di musim semi atau musim panas tahun ini, dan akan lebih heartfelt dibanding albumnya sebelumnya, "Bionic".
(Ai Hasibuan / CreativeDisc Contributors)
Related posts