Album of The Day: Glee Vol. 7
Haris, 10 years ago
3
4 min

read
1297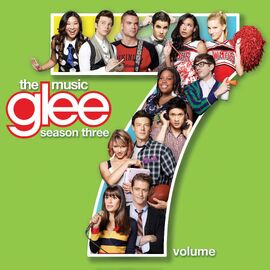 Released by: Sony Music Indonesia
Serangkaian penampilan live dalam tur musim panas berikut nominasi Grammy yang mereka peroleh di tahun 2011 kemarin membuat keyakinan para pembuat serial Glee untuk menjadikan puncak tayangan serial musikal berlatar sekolah menengah atas ini terletak pada season 3 ini. Lagi, ketika mereka ingin memasukkan lagu-lagu ke dalam serial, selektif adalah kata kuncinya. Dan saat ingin mengumpulkan lagu-lagu tersebut ke dalam sebuah album, lebih selektif menjadi kata kunci baru. "Glee: The Music, Season 3 Volume 7" sudah memenuhi syarat tersebut, sehingga rekaman Glee Cast kali ini benar-benar terpilih!
Saat season 3 mulai bergulir, di beberapa episode pertamanya para music director ternyata ingin lebih menonjolkan sisi musikal Glee ketimbang pop. 'You Can't Stop The Beat' dan 'Somewhere' yang masing-masing berasal dari musikal Hairspray dan West Side Story masuk dalam sajian awal album. Serahkan bagian ballad pada yang berkuasa (Lea Michele) dan yang lainnya dapat menyesuaikan, itu yang tersaji dalam 'You Can't Stop The Beat'. Sementara dalam 'Somewhere', pastilah pagelaran vokal kelas berat antara Lea Michele dan Idina Menzel yang terdengar. They did this several times dan sedikitpun tidak terpercik kekecewaan di dalamnya. Pementasan musikal West Side Story yang juga menjadi bagian cerita dalam season ini juga menampilkan duet lain oleh Lea, 'Tonight' yang dibawakan bersama Darren Criss.
Untuk masalah pembagian lagu, album ini cukup adil. Semua mendapat momen solo, meskipun dalam sebuah asambel, bukan murni solo performance. Darren Criss mendapat 2 kesempatan untuk solo; dalam sebuah track retro 'It's Not Unusual' (lagu dari tahun 60-an milik Tom Jones) dan today's hit 'Last Friday Night (T.G.I.F)' (yang sepertinya disengaja buat Darren pasca keberhasilannya "menguasai" hit Katy Perry lain; 'Teenage Dream' saat berada di Warblers). Bicara soal The Warblers, paduan suara cowok dengan aransemen khasnya pun muncul dalam album ini. Mereka menyanyikan hit 'Uptown Girl' dengan salah seorang vokal utama Grant Gustin, pengganti Darren dalam paduan suara tersebut. It's a Warbler original, dengan bebunyian dari suara para penyanyi latarnya menjadi aransemen khas!
Solo cowok didapatkan oleh Mark Salling ('Hot For Teacher'), Matthew Morrison ('Fix You'), dan Cory Monteith ('Girls Just Wanna Have Fun') yang memberi warna lain dalam album ini, selain pop tentunya. Heavy metal, alternative rock, dan acoustic disediakan dalam masing-masing track. Sementara Heather Morris meneriakkan kepemimpinan para cewek lewat 'Run The World (Girls)' yang enerjik bersama Naya Rivera. Dengarkan cengkok Heather dalam menyanyikan lagu ini, membuat semangat yang sudah terkandung dalam lagunya semakin memuncak! Selain di lagu ini, suara Naya juga bisa kita nikmati dalam 'Constant Craving' (dinyanyikan bersama Idina Menzel dan Chris Colfer) dan 'mash-up 'Rumour Has It/Someone Like You' (dinyanyikan bersama Amber Riley) yang emosional. Keduanya memimpin perolehan nilai sentimentil dari keseluruhan lagu yang ada di dalam album ini.
Seperti yang tadi tertulis di atas, setiap karakter mendapat peran untuk bernyanyi dalam album ini. Nama-nama yang belum disebut di atas; Dianna Agron, Kevin McHale, Harry Schum, Jr., Jenna Ushkowitz, Damian McGinty, Chord Overstreet, beserta mereka yang sudah disebut; Chris Colfer, Darren Criss, Mark Sailling, dan Cory Monteith yang tergabung dalam New Directions tampil di panggung sectionals membawakan lagu-lagu yang berhubungan dengan Jackson; The Jackson 5, Janet Jackson, dan juga Michel Jackson. Ketiganya adalah 'ABC', 'Control', dan 'Man In The Mirror' yang menutup album ini dengan sempurna. Rangkaian lagu dalam rentang zaman yang lebar, rentang aliran yang beragam, dan warna vokal yang dimiliki oleh para pemainnya yang bervariasi, sekali lagi telah memenangkan hati kita untuk mengoleksi lagu-lagu mereka. Generasi Glee adalah generasi masa kini yang cukup punya rekomendasi hebat dalam menikmati lagu antargenerasi!
Rate this album: [ratings]
(Ai Hasibuan / CreativeDisc Contributor)
TRACKLIST
1. "You Can't Stop the Beat" Marc Shaiman, Scott Wittman Hairspray 3:43
2. "It's Not Unusual" Les Reed, Gordon Mills Tom Jones 2:05
3. "Somewhere" (featuring Idina Menzel) Leonard Bernstein, Stephen Sondheim West Side Story 2:51
4. "Run the World (Girls)" Terius Nash, Beyoncé Knowles, Wesley Pentz, David Taylor, Adidja Palmer, Nick van de Wall Beyoncé 3:59
5. "Fix You" Chris Martin, Jonny Buckland, Guy Berryman, Will Champion Coldplay 4:35
6. "Last Friday Night (T.G.I.F.)" Katy Perry, Lukasz Gottwald, Max Martin, Bonnie McKee Katy Perry 3:48
7. "Uptown Girl" Billy Joel Billy Joel 3:01
8. "Tonight" Bernstein, Sondheim West Side Story 2:51
9. "Hot for Teacher" Eddie Van Halen, David Lee Roth, Michael Anthony, Alex Van Halen Van Halen 4:46
10. "Rumour Has It / Someone Like You" Adele, Ryan Tedder / Adele, Dan Wilson Adele 3:29
11. "Girls Just Want to Have Fun" Robert Hazard Cyndi Lauper 2:42
12. "Constant Craving" (featuring Idina Menzel) k.d. lang, Ben Mink k.d. lang 4:38
13. "ABC" The Corporation The Jackson 5 2:54
14. "Control" James Harris III, Terry Lewis, Janet Jackson Janet Jackson 3:54
15. "Man in the Mirror" Siedah Garrett, Glen Ballard Michael Jackson 4:07
Related posts