Music Newz Bites – 30 Mar
welly, 10 years ago
4
4 min

read
767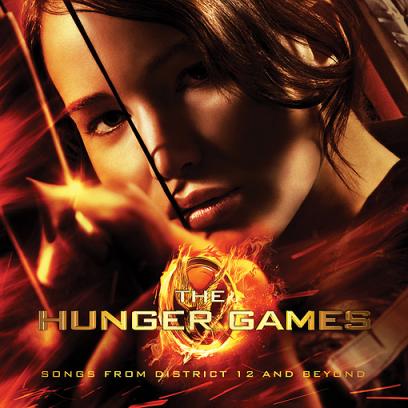 Tak hanya laris di Box Office dan memecahkan rekor pemasukan terbanyak dalam satu minggu perilisan, The Hunger Games Soundtrack yang diisi oleh artis-artis top seperti Taylor Swift, The Civil Wars, Arcade Fire, Maroon 5 ini juga berhasil terjual 175ribu kopi dan didapuk menjadi #1 di Billboard 200. Ini merupakan album Soundtrack yang berhasil debut jawara setelah Michael Jackson "This Is It" di bulan November 2009 lalu. Sementara itu Adele "21" masih stabil di #2 dengan penjualan 130ribu kopi, dan di #3 ada debutan baru dari band Indie The Shins "Port of Morrow" terjual 75ribu kopi, dan mantan juara minggu lalu One Direction dengan debut "Up All Night" turun ke posisi #4 terjual 55ribu kopi. #5 ada debut Odd Future "The OF Tape Vol.2" terjual 40ribu, #6 'The Boss' Bruce Springsteen "Wrecking Ball" terjual 37ribu kopi, #7 Melanie Fiona "The MF Life" yg debut cukup baik di "#7 dgn 34ribu kopi, dimana debut albumnya "The Bridge" yg dulu hanya debut #128 dengan terjual 4ribu kopi saja di minggu pertamanya. Album kompilasi Now 41 bertahan #8 dengan 31ribu kopi, #9 Whitney Houston "Greatest Hits" dengan 28ribu kopi dan debutan terakhir di Top 10 diisi oleh Esperanza Spalding "Radio Music Society" terjual 25 ribu kopi.
Album kedua Kris Allen "Thank You Camellia" sudah punya tanggal rilis, yaitu 22 Mei via RCA, 19 Recordings. Album ini punya single pertama yaitu "The Vision Of Love" yang sudah dirilis via iTunes tanggal 23 Maret kemarin. Beberapa lagu baru yang masuk dialbum ini berjudul "Monster," "Out Alive," "Better with You," "The Vision of Love" dan "Teach Me How Love Goes". Di album ini Kris Allen juga berkolaborasi dengan Produser Tim Pagnotta (producer of Neon Trees' "Animal"), Curt Schneider (Augustana, Five for Fighting), Nasri and Adam Messinger, (Chris Brown, Justin Bieber), Kevin Kadish (Jason Mraz, Rob Thomas) and Boots Ottestad (Andy Grammar, Robbie Williams)
Setelah mengumumkan konser "Global Warming Tour", Aerosmith kini mengumumkan album baru mereka yang bakal dirilis dalam tempo 3 bulan ini. Joe Perry mengaku album ini hanya kurang 2 lagu sebelum akhirnya masuk ke tahap mixing. Beberapa lagu baru yang ada berjudul "Legendary Child," "Beautiful" dan "Out Go the Lights,". Judul albumnya masih belum ada, tapi yang pasti mereka kerja bareng dengan produser Jack Douglas. Aerosmith juga mengisi soundtrack film "G.I.Joe: Retaliation" dengan lagu unreleased mereka "Legendary Child" yang merupakan lagu lawas di album "Get A Grip" yang tidak masuk di album mereka.
Masih inget dengan Paloma Faith? Yup, penyanyi asal Inggris ini kembali dengan album keduanya "Fall To Grace", dan single pertamanya "Picking Up the Pieces" sudah premiere tanggal 22 Maret lalu!
Kevin Rudolf juga akan merilis single baru dari album ketiganya yang bakal dirilis musim panas ini. Single ini berjudul "Don't Give Up" yang dirilis via Cash Money Records dan bakal tersedia di iTunes tanggal 3 April.
Kangen ama penyanyi dan penulis lagu asal Australia, Delta Goodrem? Yup, Delta bakal merelease album ke-4nya via Sony Music di musim panas ini, single pertamanya berjudul "Sitting On Top of The World".
Chris Brown mengumumkan via twitternya kalo dia bakal merilis 2 single baru dari album "Fortune". 2 single itu adalah 'Sweet Love' yang beraroma R&B dan juga 'Till I Die' yang bernuansa Rap dengan featuring Big Sean dan Wiz Khalifa!
Suka hal-hal yang berbau supranatural / mistis? Boleh aja gabung dengan Adele, yang dikabarkan dia mengundang Robbie Williams dan istrinya Ayda untuk menginap di Mansion barunya di Surrey yang menurutnya berhantu. Pasangan Robbie dan Ayda juga terkenal dengan hal-hal yang mistis, oleh karena itu Adele memberi tantangan baru kepada mereka untuk merasakan tinggal di 'istana berhantu' miliknya.
Florence + The Machine bakal mengisi soundtrack film Snow White and the Huntsman yang rilis tanggal 1 Juni mendatang. Lagu baru ini berjudul "Breath of Life", yang menurut MTV News, lagu ini diback up dengan full orchesta dan koor. Belum tahu siapa lagi yang bakal mengisi soundtrack dari film yang kita tunggu-tunggu ini!
Selamat buat The Wanted yang mendapat sertifikasi Platinum di Amerika atas single debutnya "Glad You Came" yang sudah terjual lebih dari 1 juta kopi. Mereka juga bakal tampil di American Idol Result Show tanggal 5 April mendatang!
Justin Bieber dikabarkan dituntut oleh 2 warga Texas yang bernama Dilcie dan Ken. Ini dikarenakan keisengannya dengan nge-tweet "Call Me Now" dan memberi nomer telpon random (yang sekarang sudah dihapus dari twitternya). Dan alhasil nomer 'asal' ini milik 2 warga Texas tersebut yang menerima telpon lebih dari 1000 orang! Hmm.. ada-ada aja yah!
Related posts