Music Newz Bites – 02 Sep
Ai Hasibuan, 6 years ago
0
3 min

read
13
Beginilah pengorbanan Drake untuk albumnya. Ia sampai tidur di studio dalam proses pengerjaan album tersebut. Di atas sebuah kasur angin, ia menghabiskan waktu istirahatnya di tengah-tengah kesibukan kerja menggarap "Nothing Was the Same". Pentingkah ini untuk dilakukan? Kayaknya sih iya. Karena album studio ketiga Drake ini direncakan untuk rilis akhir September nanti. Jadi seperti kejar tayang, Drake harus rela mengorbankan istirahatnya demi kesempurnaan albumnya.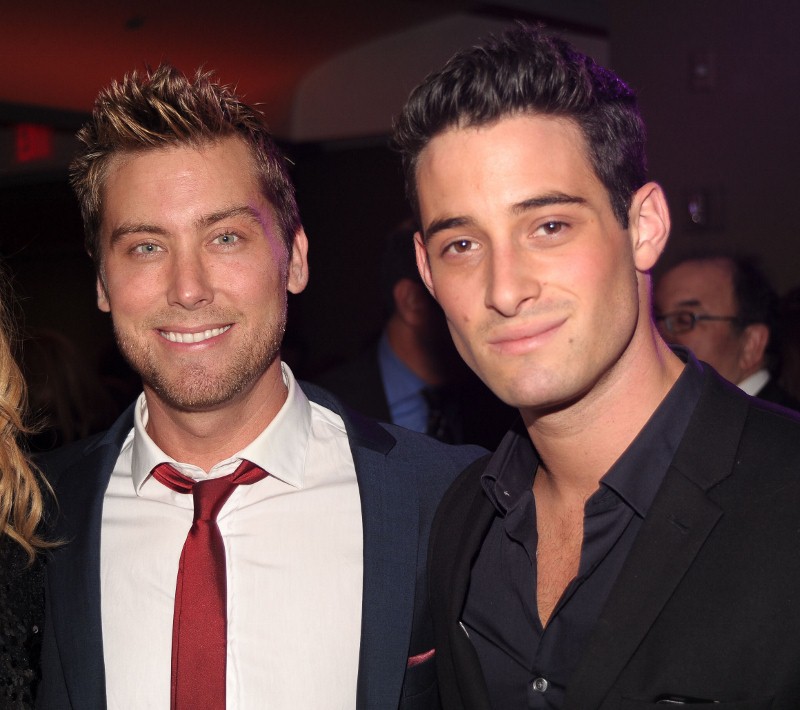 The time is right for Lance Bass. Tidak lama dari reuni dirinya dan member 'NSync di panggung MTV Video Music Awards, Lance melamar kekasihnya, Michael Turchin. Di hari Minggu kemarin, Lance menyebarkan foto mereka bedua berikut caption: "He said YES!!" Pria berusia 34 tahun melamar pria yang sudah dipacarinya sejak tahun 2011 itu dengan sebuah cincin berlian hitam. Michael membuat sebuah tweet pada hari Sabtu, yang tampaknya mewakili perasaan bahagianya saat ini. "Happiest guy in the world" tulisnya.
This is it. Or, this could be it. Juri American Idol Season 13: Keith Urban, Jennifer Lopez, dan Harry Connick Jr. Pemberitahuan mengenai formasi ini didapat dari sumber terdekat penyelenggara kepada media, namun belum ada konfirmasi resmi dari pihak Fox. Gonjang-ganjingnya semakin menjadi setelah Ryan Seacrest membuat celoteh lewat Twitter yang menyangkutpautkan berita American Idol yang akan disebarluaskannya dalam waktu dekat. Ryan bukan satu-satunya warga orisinil AI yang akan bertahaun di season terbarunya nanti. Karena Randy Jackson ternyata hanya bergeser dari juri menjadi mentor.
2013 juga akan diramaikan dengan kehadiran album studio terbaru band Pearl Jam. "Lightning Bolt" akan dirilis pada 15 Oktober, menjadi album studio kesepuluh mereka, setelah di tahun 2009 merilis "Backspacer". Produser album ini adalah Brendan O'Brien, yang memberi sedikit keterangan mengenai album ini. "I think it's a great representation of their work right now. If you like Pearl Jam, you'll love this. And if you haven't listened to Pearl Jam in awhile, I think it's going to bring you in. That's the whole idea," ungkapnya. Berikut tracklist album:
1. "Getaway"
2. "Mind Your Manners"
3. "My Father's Son"
4. "Sirens"
5. "Lightning Bolt"
6. "Infallible"
7. "Pendulum"
8. "Swallowed Whole"
9. "Let The Records Play"
10. "Sleeping By Myself"
11. "Yellow Moon"
12. "Future Days"
Musim panas juga erat kaitannya dengan festival musik. Ini sebuah cerita terkait dengan penyelenggaraannya. Electric Zoo Festival di hari Minggu, 1 September yang lalu, terpaksa dibatalkan terkait dengan alasan kesehatan. Itu seharusnya menjadi hari ketiga berlangsungnya festival musik tersebut, dan keputusan pembatalannya adalah karena di dua hari sebelumnya, dua orang meninggal dan empat orang sakit parah saat festival yang diadakan di Randall's Island, Kota New York tersebut berlangsung. Belum ada detil mengenai penyebab kematian korban.
Di bulan November nanti, Sean Kingston akan menjalani persidangan mengenai tuduhan pemerkosaan yang dilakukannya di tahun 2010 lalu. Seorang wanita bernama Carissa Capeloto mengaku bahwa dirinya dipaksa untuk melakukan aktivitas seksual oleh Sean dan seorang di sebuah kamar hotel dimana sebelumnya ia minum alkohol dan merokok ganja.
Jikalau seluruh lirik dalam lagu rap direspon seperti ini, para rapper akan menemukan banyak masalah. Dalam lagunya 'I Am God', Kanye West dikritik oleh The Association of French Bakers perkara lirik di dalamnya yang mengandung kalimat demikian: "In a French-ass restaurant / Hurry up with my damn croissants." Respon yang mereka layangkan ditulis dalam sebuah surat yang secara lengkap bisa dibaca disini.
(Ai Hasibuan / CreativeDisc Contributors)
Related posts