Music Newz Bites – 13 Sep
Ai Hasibuan, 9 years ago
3
4 min

read
1076
So proud of our girl, Ariana Grande yang berhasil duduk di puncak Billlboard 200 pekan ini. Album debut "Yours Truly" terjual sebanyak 138.000 kopi selama sepekan terakhir, menjadi album terlaris di Amerika Serikat pekan ini, mengalahkan saingan terberatnya, Tamar Braxton dengan album "Love & War". Album Tamar berhasil terjual sebanyak 114.000 kopi, sehingga tertahan di peringkat 2. Berikut Top 10 Billboard 200 pekan ini, yang juga menampilkan 3 album new entry lainnya.
1. Yours Truly oleh Ariana Grande 138.000
2. Love & War oleh Tamar Braxton 114.000
3. Hesitation Marks oleh Nine Inch Nails 107.000
4. Love In The Future oleh John Legend 68.000
5. Crach My Party oleh Luke Bryan 68.000
6. Appreciation Day oleh Jaheim 58.000
7. Blurred Lines oleh Robin Thicke 57.000
8. Hail To The King oleh Avenged Sevenfold 42.000
9. The 20/20 Experience oleh Justin Timberlake 38.000
10. Night Visions oleh Imagine Dragons 35.000
Cerita yang datang dari Billboard pekan ini juga menampilkan:
1. Kembalinya TLC dalam chart. Mereka tampil untuk 'Crooked Smile', single yang menampilkan J.Cole di Top 10 setelah naik dari peringkat 12 ke 9. Ini adalah kehadiran pertama mereka di Top 10 sejak 1999.
2. Meskipun gagal meraih puncak Billboard 200, album Tamar Braxton membuat rekor di R&B/Hip-Hop Albums sebagai jarak terlama dari satu album dengan album No.1 pertama di era SoundScan (Des 92 – sekarang) untuk penyanyi wanita. Kehadiran pertamanya adalah pada 8 April 2000 dengan album "Tamar".
3. Cerita country. Luke Bryan menjadi artis pria pertama sejak 2004 yang menjuarai Hot Country Songs dan Top Country Albums sekaligus selama 4 pekan.
4. Video "The Fox" oleh duo komedian asal Norwegia yang menjadi viral di YouTube kini mendapat kesempatan emas untuk unjuk gigi di Billboard Hot 100. Mereka debut di peringkat 29 dengan angka stream 4,8 juta di US.
Ariana Grande tampaknya harus lebih perhatian sama vokalnya. Karena menjerit terlalu heboh di sebuah pesta, ia sempat mengalami radang. Dokter kemudian menyarankan Ariana untuk mengistirahatkan vokalnya. Tapi kini ia sudah baikan. Vokalnya sudah OK kembali. Dan semoga ia ingat lain kali untuk tidak terlalu histeris menanggapi hal-hal. Seperti mendapat album no.1. Karena, kalau melihat isi tweet-nya yang ini, "omg so apparently I'm the 15th solo female artist ever to have their 1st album go # 1 @billboard thank u guys so much for making it happen", ekspresi Ariana agaknya mesti heboh.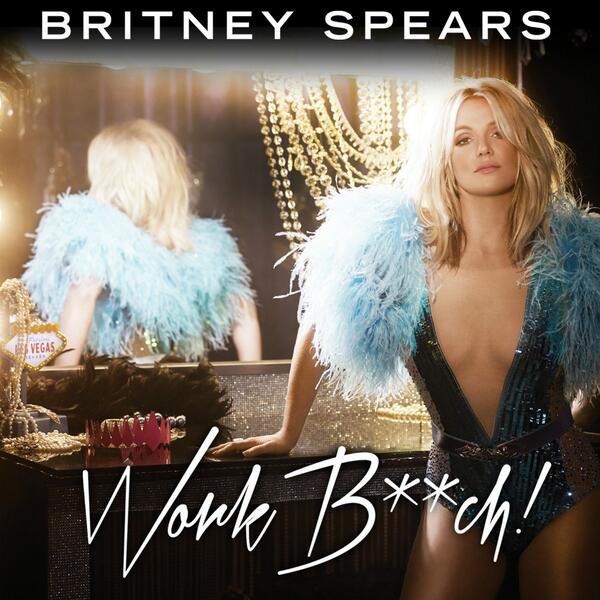 Hari Rabu lalu, Britney Spears mengunggah foto ke Instagram dengan suatu informasi mengenai single terbarunya. Terdapat disana bahwa 'Work B*tch', judul single tersebut termasuk ditulis oleh Sebastian Ingrosso. Tapi lewat Twitter, mantan personel trio Swedish House Mafia itu mengaku kalau dirinya tidak terlibat dalam proyek tersebut. Kemudian kepada Billboard ia membuka cerita tentang kemungkinan hal ini bisa terjadi. Bahwa sebelumnya will.i.am. yang tengah mengerjakan musik untuk Britney menghubunginya untuk menawarkan keikutsertaan. Sebastian kemudian mengirimkan sejumlah sample untuk ia gunakan, karya Sebastian dan dua artis yang ia manajeri: Otto Knows dan Alesso. Dan ternyata, yang dipilih untuk 'Work Bitch' adalah karya Otto Knows.
Album "The Next Day" milik David Bowie adalah sebuah karya yang menyeimbangkan kuantitas dan kualitas. Setelah album ini tercatat sebagai salah satu album terlaris di UK, ia kini diunggulkan untuk Mercuri Prize Album of the Year. Bersama 11 album lainnya, David akan menunggu pemberian gelar pada acara yang akan diselenggarakan pada 30 Oktober mendatang di London. Nominasi lainnya adalah album dari Jake Bugg, Laura Marling, James Blake, Jon Hopkins, Laura Mvula, Disclosure, Arctic Monkeys, Rudimental, Savages, Foals, dan Villagers.
Tahun depan kita akan diserang demam bola. Yes, we're talking about The 2014 FIFA World Cup. Kehebohan sepertinya sudah dimulai oleh Coca Cola. Mereka sudah punya anthem, lagu berjudul 'The World Is Ours' yang dibawakan oleh David Correy bersama grup perkusi asal Brazil, Monoblonco. Lagu ini ditulis oleh Rock Mafia dan diproduseri oleh Mario Caldato, Jr. Untuk lirik videonya sudah tersedia di YouTube

Perbedaan usia yang sangat jauh antara Celine Dion dan sang suami, Rene Angelil memang menjadi masalah besar bagi ibunda Celine. Tapi ini dulu. Karena Celine bercerita mengenai bagian dimana hubungan asmaranya tersebut sempat ditentang oleh keluarganya kepada Hollywood Access. Sebelum menikah dengan Celine, Rene sudah dua kali menikah dan memiliki empat orang anak. Ibunya khawatir kalau Celine akan membuat kesalahan dengan menikahi pria tersebut. "I was very frustrated and mad at her at first because I said, 'It's not just like a crazy thing. It's real!" kenangnya. Tapi akhirnya Celine berhasil meyakinkan kedua orang tua berikut 13 saudaranya. Celine menikah dengan Rene di tahun 1994. Mereka memiliki tiga orang putra, Rene-Charles (12 tahun) dan si kembar Nelson dan Eddy (3 tahun).
(Ai Hasibuan / CreativeDisc Contributors)
Related posts