Music Newz Bites – 25 Sep
Haris, 7 years ago
0
5 min

read
131
Sebagaimana biasa, setiap tahunnya majalah musik populer, Billboard, merilis daftar 21 Under 21, yang merangkum sejumlah nama musisi muda dibawah 21 tahun yang berpengaruh dalam industri musik dunia. Di tahun ini, boyband asal Inggris, One Direction menorehkan prestasi dengan bertengger di posisi 1 daftar tersebut. Tidak mengherankan memang, karena One Direction saat ini menjadi perhatian utama dari banyak penggemar musik yang berasal dari kalangan remaja. Penjualan album-album mereka sukses, begitu juga dengan film konser/dokumenter mereka, This is Us. Sementara itu, Justin Bieber, yang tahun lalu menduduki posisi yang sama, harus puas melorot di peringkat kedua. Mantan putri Disney yang tengah naik daun, Miley Cyrus berada di posisi 3. Komoditi panas asal Selandia Baru, Lorde, melesat dengan menempati posisi 6. Ini tentunya merupakan sebuah prestasi yang luar biasa, mengingat beberapa bulan yang lalu mungkin hanya segelintir orang yang mengenal dirinya. Bintang baru skena K-Pop yang baru saja merayakan ulangtahunnya, Lee Hi duduk di posisi 20. Berikut daftar lengkap daftar 21 Under 21 versi Billboard tersebut:
1. One Direction
2. Justin Bieber
3. Miley Cyrus
4. Ariana Grande
5. Earl Sweatshirt
6. Lorde
7. Austin Mahone
8. Scotty McCreery
9. Cody Simpson
10. Emblem3
11. Cher Lloyd
12. Chief Keef
13. Bridgit Mendler
14. Miguelito
15. Joey Bada$$
16. Tori Kelly
17. Martin Garrix
18. Mindless Behavior
19. Matty B.
20. Lee Hi
21. Fifth Harmony
Sementara itu, boyband yang jauh lebih senior dan sangat populer di era 90-an, Boyzone, akan merayakan usia mereka yang ke-20 tahun. Wah, tidak terasa ternyata mereka sudah sangat "dewasa", ya. Boyband asal Irlandia ini pertama kali muncul di bulan November 1993 dalam acara televisi terbesar di Irlandia, 'The Late Late Show'. Dua puluh tahun kemudian, mereka mencatat penjualan sebanyak 25 juta keping CD, empat album #1 dan enam single #1. Meski telah ditinggal pergi Stephen Gately untuk selama-selamanya, Ronan, Keith, Shane dan Mikey mengumumkan sebuah tur keliling UK dan Irlandia untuk berterimakasih pada dukungan para penggemar sekaligus sebagai penghormatan kenapa Stephen. Dikabarkan sekarang mereka dikontrak oleh Warner Music dan akan merilis album baru yang berjudul 'BZ20″ pada tanggal 25 November. Berikut jadwal tur mereka, yang menadakan kembalinya mereka setelah terakhir di tahun 2011 yang berjudul 'BZ20 Anniversary Tour'.
November
28th ' Dublin, The O2
29th ' Belfast, Odyssey Arena
December
1st / 2nd ' Cardiff, Motorpoint Arena
4th / 5th ' Bournemouth, International Centre
6th ' Birmingham, LG Arena
8th ' Liverpool, Echo Arena
9th ' Leeds, Arena
10th ' Nottingham, Capital FM Arena
12th ' Aberdeen, AECC
14th ' Newcastle, Metro Radio Arena
15th ' Glasgow, The Hydro
17th / 18th ' Brighton, Centre
20th ' London, The O2
21st ' London, Wembley Arena
22nd ' Manchester, Arena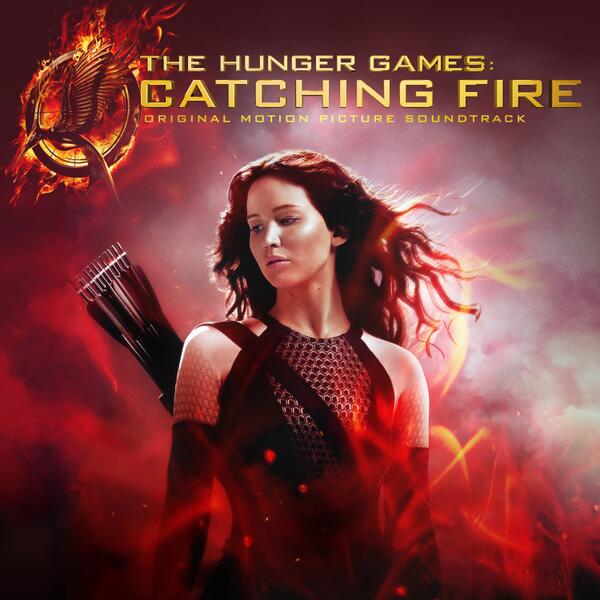 Album soundtrack sekuel The Hunger Games, kembali lagi menambahkan nama besar dalam daftarnya. Setelah Coldplay, maka kini Christina Aguilera dikabarkan akan menyumbangkan lagu untuk film yang dibintangi oleh Jennifer Lawrence tersebut. We remain, demikian judul lagu yang akan dinyanyikan oleh Christina.Kabar tersebut disampaikan langsung oleh dirinya melalui akun twitter. "Love the underlying message of @TheHungerGames. "We Remain" is special new song, its message to my fans & how I connect w/ the movie, alike." demikian isi twitnya yang ditulis pada tanggal 26 September waktu Amerika. Dan ini dia tracklistnya:
1. Atlas – Coldplay
2. Silhouettes – Of Monsters And Men
3. Elastic Heart – Sia (ft. The Weeknd & Diplo)
4. Lean – The National
5. We Remain – Christina Aguilera
6. Devil May Cry – The Weeknd
7. Who We Are – Imagine Dragons
8. Everybody Wants To Rule The World – Lorde
9. Gale Song – The Lumineers
10. Mirror – Ellie Goulding
11. Capital Letter – Patti Smith
12. Shooting Arrows At The Sky – Santigold
13. Place For Us – Mikky Ekko
14. Lights – Phantogram
15. Angel On Fire – Antony & The Johnsons
Kabar baik datang dari Rihanna. Bukan. Ini bukan soal musik atau album barunya. Rihanna menyebutkan jika ia sudah lelah dengan pesta-pesta serta klubing yang selama ini sering diikutinya. Saat ini, diusianya yang ke-25, ia hanya menginginkan sebuah kehidupan yang lebih sederhana dan tenang. Kabar ini tentu saja cukup mengejutkan mengingat kebiasaannya untuk menghadiri pesta sampai larut malam. "Recently I've become a square. I hate partying. I don't know if it's my heels ' I don't like standing up in my heels for hours. I don't know if it's that, but I've been so bored of it," demikian katanya kepaa Alan Carr di acara tv, Chatty Man. Well, semangat RiRi dan semoga ini bukan kontemplasi sementara saja, ya? Meski begitu, RiRi tidak menampik kemungkinan untuk sesekali tampil di acara-acara sejenis.
Jika Rihanna memutuskan cuti dari dunia gemerlap, maka Jessie J mengabarkan akan cuti dari industri musik Inggris dan akan memfokuskan karirnya di Amerika. "The US is such a big market to break. It's such a different thing out there,' she told British newspaper The Mirror. 'I don't like doing anything half-heartedly, so I don't wanna do the US until I can be there – so I'm gonna live there next year," demikian katanya. Jessie akan menetap di New York, meski sebenarnya Los Angeles akan lebih mengakomodir keinginannya untuk sukses di Amerika, dengan alasan New York mengingatkannya akan London. Semoga cita-cita Jessie J bisa tercapai. Jessie baru saja merilis album keduanya, Alive, di tanggal 23 November yang lalu.
(Haris / CreativeDisc Contributor)
Related posts