Music Newz Bites – 02 Oct
Ai Hasibuan, 9 years ago
0
4 min

read
1212
Band rock asal Britania Raya, Lostprophets telah mengumumkan pembubaran mereka sebagai sebuah grup. Pernyataan resmi telah mereka keluarkan pada hari Selasa kemarin, menyatakan bahwa selama hampir setahun lamanya anggota band ini memikirkan untuk membuat keputusan tersebut. Yang menjadi pemicu utama keretakan band adalah kasus yang dihadapi sang frontman, Ian Watkins. Pada Desember tahun lalu ia dipernjarakan atas tudingan perbuatan asusila terhadap anak-anak, berikut 20 tuntutan lain.
Kalau band alternatif asal Australia, The Temper Trap pekan ini kehilangan gitaris mereka, Lorenzo Sillitto. Lorenzo yang bergabung dengan grup ini sejak 2006 menyatakan bahwa alasannya mundur dari formasi adalah karena ingin mencoba hal baru. Selama berada di dalam grup, Lorenzo berkontribusi untuk dua album, "Conditions" dan "The Temper Trap". Sebelum keluar, Lorenzo juga masih sempat bermain untuk album The Temper Trap yang akan rilis di tahun 2014 nanti.
Ajang penghargaan musik terbaru yang tampaknya akan menjadi sensasional dan bergengsi, YouTube Music Awards tahun ini akan diselenggarakan untuk pertama kalinya. Penghargaan yang rencananya akan dibuat di tanggal 3 November ini nantinya akan dipandu oleh aktor Jason Schwatzman, dengan Spike Jonze (sutradara) sebagai salah seorang direktur kreatifnya. Sebanyak enam kategori penghargaan akan diberikan, dengan pemenang ditentukan oleh angka view. Pier 36 di New York, Amerika Serikat akan menjadi tuan rumah untuk ajang penghargaan yang berdurasi 90 menit ini.
Tur Amerika Utara Josh Groban akan dimulai pada 2 Oktober, hari ini. Dan rencana besar telah ia buat setelah turnya berakhir nanti. "We've got two albums now we're kind of tossing around," ungkap Josh mengenai rencana besar tersebut. Kembali, ia dan produser Rob Cavallo yang membuat ancang-ancang album tersebut. Meskipun ini adalah dua album dan terkesan seperti kejar tayang, Josh tidak ingin orang-orang berprasangka bahwa ia mengorbankan turnya untuk kedua album tersebut. Josh telah berlatih untuk 25 pertunjukan di turnya kali ini, dan menyatakan bahwa tur sebagai prioritasnya.
Dua untuk Josh, tiga untuk David Bowie. Bukan tiga album sih, tapi tiga disc untuk satu album. Ini adalah untuk rilisan ulang album terakhirnya, "The Next Day" yang akan dirilis pada 5 November. Paket ini dikasih judul "The Next Day Extra", dengan keping disc pertama adalah yang original 14 track, keping disc kedua berisi 10 lagu bonus, dan keping disc ketiga adalah DVD dengan empat film promo untuk album "Where Are We Now?," "The Stars (Are Out Tonight)," "The Next Day", dan "Valentine's Day". Album ini diunggulkan untuk Mercury Prize 2013.
Film adaptasi "The Giver" karya The Weinstein Company dan Walden Media akan mengikutsertakan Taylor Swift di dalamnya. Ia akan beradu akting di film ini yang sudah terlebih dahulu menggandeng Meryl Streep, Jeff Bridges, Brenton Thwaites, dan Katie Holmes. Pengambilan gambar dimulai pada 7 Oktober di Cape Town, Afrika Selatan. Pemutaran perdananya dilangsungkan pada 15 Agustus 2014.
21 Oktober 2013 band rock Papa Roach akan merilis single terbaru berjudul 'Before I Die'. Ini adalah single andalan dari album terbaru mereka "The Connection". Edisi deluxe album ini disertakan dengan DVD bonus berisi penampilan live band id Club Nokia, Los Angeles, Amerika Serikat. Setelahnya, band akan meluncurkan tur keliling UK pada bulan Desember. Ini akan menjadi tur headline pertama mereka sejak tahun 2009.
Penyayi Anastacia telah menjalani operasi pengangkatan kedua payudaranya. Ia yang telah berjuang melawan penyakit kanker payudara sejak 2003 lalu harus kembali pada perawatan penyakit tersebut dari awal tahun ini. "I was diagnosed with breast cancer for the second time earlier this year and am currently in the final stages of recovery after undergoing a double mastectomy. It has been an intense journey but l am feeling great and ready to start the next chapter," ujarnya optimis menjalani hidup pasca operasi. Anastacia kini menjalani perawatan untuk membersihkan diri dari sel-sel kanker.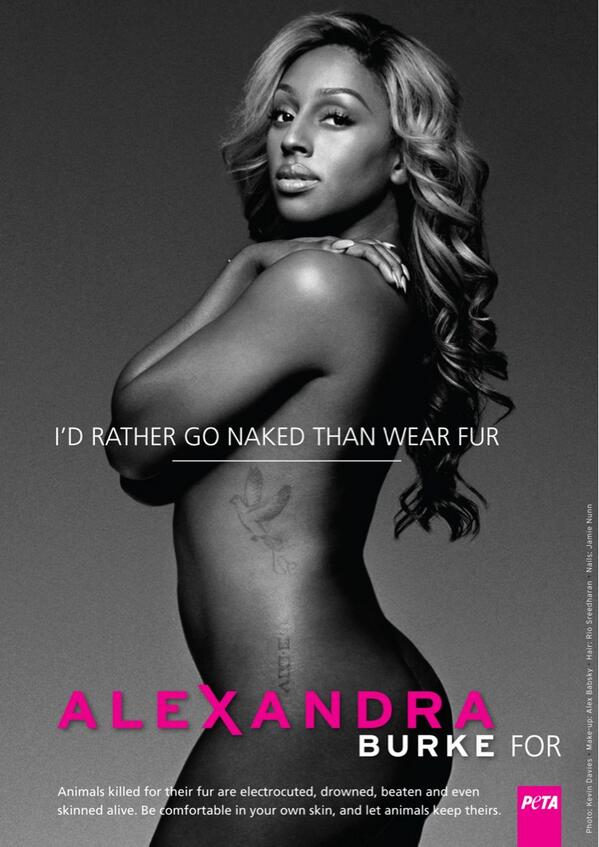 Untuk PETA, Alexandra Burke rela berpose telanjang. Alex yang sangat bersemangat untuk bergabung dengan grup pecinta binantang ini setelah menyadari betapa buruknya perlakuan manusia kepada makhluk hidup tersebut. Berikut pernyataan Alex: "I was nervous about posing nude as I've never done it before. It was uncomfortable initially, but the photographer made me feel relaxed and at ease. Ultimately I love my body, so it was great to do something for such a worthwhile cause. When I found out what happens to animals on fur farms my heart just sank. I have animals and the thought of someone hurting them so they can be turned into a coat makes me sick. Anyone thinking about buying or wearing fur should watch PETA's videos of animals suffering on fur farms – after seeing them, I can't imagine anyone would want to be caught dead in fur."
MNB akan kita tutup dengan pengakuan Nick Jonas, mantan pacar Miley Cyrus mengenai penampilan heboh ex-Hannah Montana tersebut di panggung MTV VMA tahun ini. "She's smart. She's very smart. We've always known that about her. She'll always be successful. [The performance] was funny – I was laughing," ungkapnya kepada majalah Out. Meskipun merasa terhibur, Nick melanjutkan pengakuannya, bahwa ini bukanlah penampilan yang ia favoritkan dari Miley.
(Ai Hasibuan / CreativeDisc Contributors)
Related posts