Music Newz Bites – 22 Nov
Ai Hasibuan, 9 years ago
4
4 min

read
1732
Pemain bass yang pernah bermain untuk Toto, Stevie Wonder, Michael Jackson, Eric Clapton, Beyonce, Andrea Bocelli, dan juga Daft Punk, Nathan East sedang rekaman untuk album solo perdananya. Meskipun album ini belum diberi judul, tapi ia sudah punya rencana perilisan, yakni 25 Maret 2014. "It's a celebration of my musical friends and my musical life over 30 years' worth of experiences and influences. The one thing I've learned is that I love a collaborative effort, the spirit of making music with a lot of great musicians in the room," ceritanya. Album perdana Nathan akan dirilis oleh Yamaha Entertainment Group.
Majalah Forbes menobatkan Madonna sebagai musisi dengan penghasilan paling besar sepanjang tahun 2013. Daftar tahunan yang dibuat oleh Forbes ini menempatkannya di puncak dengan angka USD 125 juta. Keberhasilannya diraih dari tur "MDNA" dengan penghasilan bruto sebesar USD 305 juta yang juga membuatnya berhasil menyabet gelar Top Touring Artist of the Year di ajang Billboard Music Awards. Posisi kedua dalam daftar dihuni oleh Lady Gaga dengan angka USD 80 juta. Berikut Top 10 Highest-Paid Musician in 2013:
1. Madonna
2. Lady Gaga
3. Bon Jovi
4. Toby Keith
5. Coldplay
6. Bruce Springsteen
7. Justin Bieber
8. Taylor Swift
9. Elton John
10. Beyonce dan Kenny Chesney (imbang)
Dalam tampilannya untuk The Hollywood Reporter, Justin Bieber menekankan beberapa hal terkait dengan keadaannya saat ini. Ia mengungkapkan bahwa dirinya tidak begitu peduli dengan pemberitaan negatif yang gencar oleh media. "I'm happy with the man I'm becoming," tegasnya. Kemudian, Bieber juga mengungkapkan cerita bahwa dirinya mendapatkan dukungan moril dari artis senior, Will Smith. Will pernah melakukan kunjungan ke kediaman Bieber dan rutin meneleponnya untuk memberikan pengaruh positif kepada bintang muda tersebut.
Album baru dari Santana, siapa yang enggak sabar nungguinnya? RCA/Sony Latin Iberia akan merilis album berjudul "Corazon" di awal tahun depan. Album ini akan menampilkan kerjasama sang legenda dengan Gloria Estefan, Lila Downs, Los Fabulosos Cadillacs, Diego Torres, Romeo Santos, Ziggy Marley, dan Juanes. Sejalan dengan album konser "Corazon, Live From Mexico: Live It To Believe It" juga akan tayang di HBO, dan menyusul perilisan DVD-nya.
Presiden Amerika Serikat Barack Obama memberikan medali penghargaan the Presidential Medal of Freedom kepada penyanyi country legendaris Loretta Lynn. "Her first guitar cost $17 and with it this coal miner's daughter gave voice to a generation, singing what no one wanted to talk about and saying what no one wanted to think about," ungkap Obama mengenai artis penerima penghargaan itu. Sebanyak 14 warga Amerika penerima penghargaan Presiden di kesempatan kali ini, termasuk mantan presiden Bill Clinton, icon Oprah Winfrey, mendiang astronot Sally Ride, aktivis kaum perempuan Gloria Steinem, musisi jazz Arturo Sandoval, dan juga pemain bisbol Ernie Banks.
Band hard rock Hinder harus melepas vokalis utama mereka, Austin Winkler yang telah resmi mengundurkan diri dari formasi. Sebelum kepergiannya, Austin digantikan oleh vokalis band Saving Abel, Jared Weeks untuk tur Hinder sejak awal tahun. Alasan pemunduran diri Austin bersifat pribadi. Saat Hinder mengeluarkan album "Welcome To The Freakshow" di tahun 2012, Austin sempat mengungkapkan bahwa dirinya pernah terjerat oleh narkoba.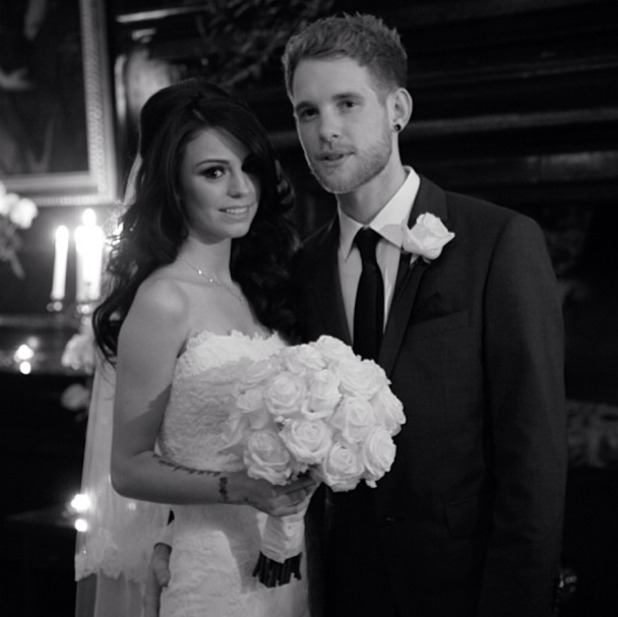 Berita mengejutkan datang dari Cher Lloyd, diam-diam penyanyi jebolan The X Factor UK yang baru berusia 20 tahun ini menikah! Yap, dia menikahi sang tunangan, Craig Monk yang tak lain adalah penata rambutnya sendiri. Pesta pernikahan mereka sangat sederhana di sebuah tempat pribadi, sehingga tidak banyak orang yang tahu. Cher memposting foto mereka di akun instagramnya.
It's finally here. Album "ARTPOP" milik Lady Gaga resmi menjadi album no.1 di Amerika Serikat saat ini. Terjual sebanyak 258.000 kopi selama sepekan terakhir, Eminem berhasil digusur dari takhta yang ia duduki pekan lalu. Album Gaga ini adalah album oleh vokalis wanita dengan angka penjualan terbesar ketiga tahun ini, setelah "PRISM" dan "Bangerz". Berikut Top 10 Billboard 200 pekan ini:
1. ARTPOP oleh Lady Gaga 258.000
2. The Marshall Mathers LP 2 oleh Eminem 210.000
3. Now 48 oleh Various Artists 114.000
4. Duck the Halls: A Robertson Family Christmas oleh The Robertson 66.000
5. PRISM oleh Katy Perry 46.000
6. Wrapped In Red oleh Kelly Clarkson 42.000
7. On Air: Live at the BBC Volume 2 oleh The Beatles 37.000
8. Sail Out oleh Jhene Aiko 34.000
9. Nothing Was the Same oleh Drake 33.000
10. Pure Heroine oleh Lorde 32.000
Related posts