Music News Bites – 31 Jan
Verdy, 8 years ago
0
5 min

read
1153
The Orion Music + More tahun 2014 ditiadakan, pernyataan ini disampaikan langsung oleh James Hatfield lewat interviewnya di The Buzz Radio, Houston baru – baru ini. Finansial adalah alasan utama yang menjadi penyebab absennya festival musik yang dipelopori oleh Metallica. Tidak sedikit nama – nama besar yang pernah tampil pada festival musik tahunan ini, pada tahun 2012 ada Sepultura, Artic Monkey, Avenged Sevenfold dan The Black Dahlia Murder. Sedangkan tahun lalu, 2013 ada Red Hot Chili Peppers, Deftones, dan The Bronx. Jadwal tour yang padat dari band pengisi acara pun jadi penyebab ditiadakannya The Orion Music + more tahun ini.
Setelah cukup lama menghilang sejak penampilan terakhirnya pada tahun 2010, Suede akan kembali ke panggung musik pada 30 Maret 2014 dalam sebuah acara amal bertajuk Teenage Cancer Trust gigs. Dalam konferensi persnya sebagai salah satu pengisi acara amal tersebut, Brett Anderson mengungkapkan bahwa Suede akan segera kembali ke studio dengan materi baru mereka, "Bloodsports". "I'm very proud of 'Bloodsports', and the best thing about it is that it showed us that we can write new music, and relevant new music" ujar Brett.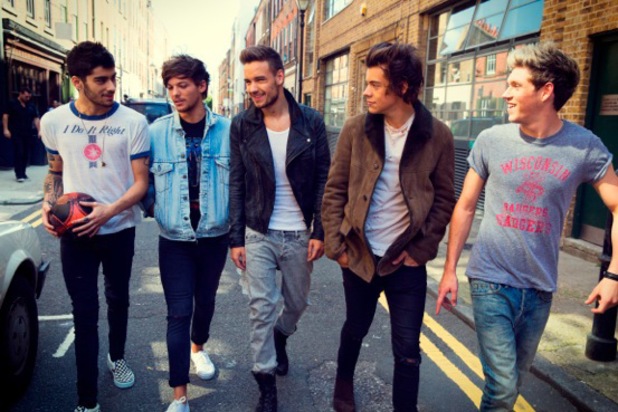 One Direction dinobatkan sebagai The Top Recording Act Globally in 2013 oleh IFPI (International Federation of the Phonographic Industry). Kali ini boyband asal Inggris tersebut berhasil mengalahkan Eminem dan Justin Timberlake dengan album Midnight Memories mereka. Penilaian yang diberikan oleh IFPI berdasarkan kepada penjualan fisik dan digital dari karya masing – masing musisi. "Best Song Ever" dan "Story of My Life" berhasil melambungkan One Direction ke posisi pertama The Top 10 global recording artists of 2013 lewat viewer Youtube dan pendengar setia mereka lewat Spotify. Berikut adalah daftar The Top 10 global recording artists of 2013 :
1. One Direction
2. Eminem
3. Justin Timberlake
4. Bruno Mars
5. Katy Perry
6. Pink
7. Macklemore & Ryan Lewis
8. Rihanna
9. Michael Bublé
10. Daft Punk
Elton John akan merilis ulang Goodbye Yellow Brick Road pada edisi ulang tahun ke 40 pada 24 Maret 2014. Pada rilis ulang ini akan dikemas dengan sebuah Deluxe Edition, serta edisi box set yang berisikan rekaman Elton John – Live At Hammersmith 1973 dan film Elton John And Bernie Taupin Say Goodbye To Norma Jean And Other Things yang juga rilisa di tahun 1973. Deluxe Edition dilengkapi dengan sebuah CD tambahan berisikan cover version track dari Goodbye Yellow Brick Road, nama – nama yang terlibat pun tidak main – main, mulai dari Ed Sheeran, Hunter Hayes, hingga Fall Out Boy. Berikut tracklist dari Deluxe Edition Goodbye Yellow Brick Road 40th Anniversary Edition:
1. Ed Sheeran: 'Candle In The Wind'
2. Miguel featuring Wale: 'Bennie And The Jets'
3. Hunter Hayes: 'Goodbye Yellow Brick Road'
4. The Band Perry: 'Grey Seal'
5. John Grant: 'Sweet Painted Lady'
6. Emeli Sandé: 'All The Girls Love Alice'
7. Imelda May: 'Your Sister Can't Twist (But She Can Rock And Roll)'
8. Fall Out Boy: 'Saturday Night's Alright For Fighting'
9. Zac Brown Band: 'Harmony'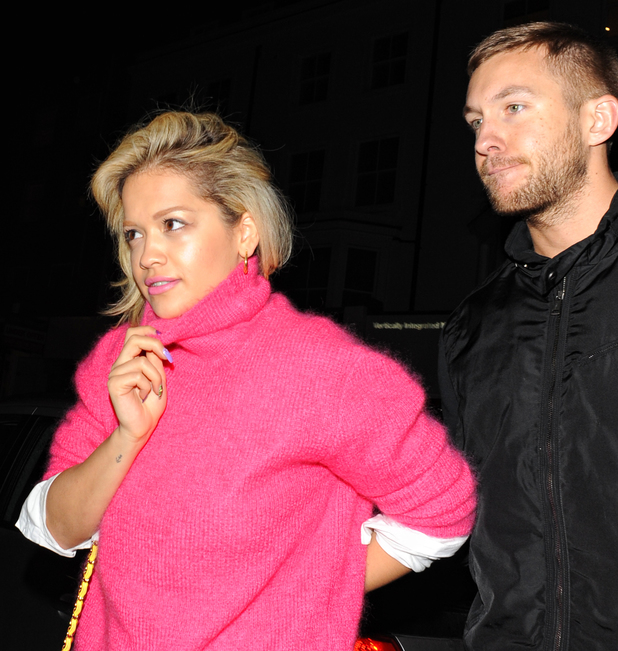 Rita Ora mengumumkan single terbaru yang berjudul "I Will Never Let You Down". Bekerjasama dengan kekasih hati Calvin Harris, ia mengatakan "Honestly, it was so natural. I wouldn't have done it if it didn't make any sense. I was never really against [working with] people I'm involved with [and] doing something personally". Album kedua Rita Ora sendiri masih dalam pengerjaan, selain bersama Calvin Harris, ia juga menyebut nama Macklemore & Ryan Lewis, serta memastikan banyak kejutan di album ini.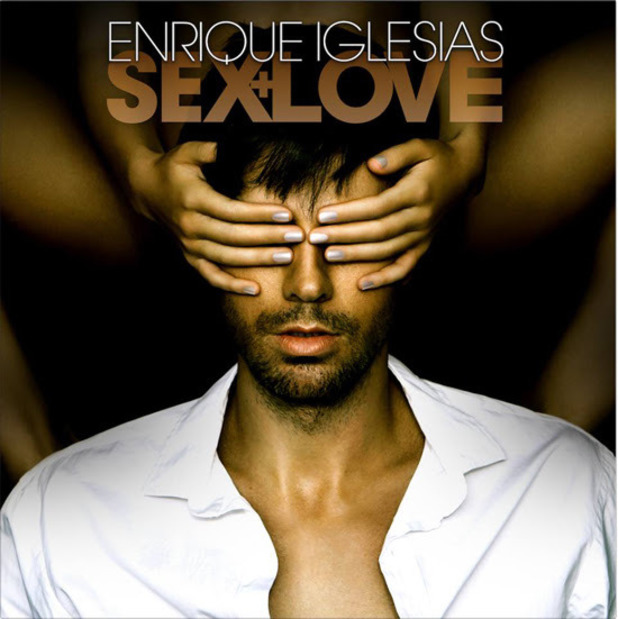 Enrique Iglesias sedang merampungkan album terbarunya "Sex + Love", yang akan dirilis tanggal 10 Maret 2014, setelah sebelumnya merilis single pertama dari album ini yang berjudul "I'm A Freak" bersama rapper, Pitbull. Kini ia merilis cover artwork "Sex + Love", menampilkan Iglesias yang tampak ditutup matanya oleh tangan seorang wanita. Oh, cant wait for the album!
Prince, icon pop asal Amerika berusia 55 tahun ini akan menjadi bintang tamu dalam serial tv New Girl. Secara spesifik Prince akan tampil dalam episode khusus New Girl dengan judul yang sama "Prince". Kehadiran Prince disambut hangat oleh Nick (Jake Jhonson) "he does a new song. He performs an original song, that I believe hasn"t been released yet. So we all got to watch a little concert. The episode ends with a performance. The song's awesome and watching him perform was kind of next level. So, it"s a really cool conclusion to it all. … It sounds like a Prince song. It sounded good. He had everybody in that room dancing. Everybody was kind of going nuts". Ternyata tidak hanya Nick (Jake Jhonson), Jess (Zooey Deschanel) juga tidak kalah bersemangat untuk beradu akting dengan Prince.

Sementara itu di jajaran chart Billboard 200 minggu ini, OST Frozen masih memuncaki dengan 93.000 kopi yang telah terjual. Menusuk dengan rapat VA – 2014 Grammy Nominees dengan 59.000 kopi, menyalip Beyonce di peringkat ketiga. Berikut daftar lengkap Top 10 Billboard 200 minggu ini:
1. Various Artists – Frozen Soundtrack 93.000
2. Various Artists – 2014 Grammy Nominees 59.000
3. Beyonce – BEYONCE 48.000
4. A Great Big World – Is There Anybody Out There? 48.000
5. Lorde – Pure Heroine 37.000
6. Kidz Bop – Kidz Bop 25 36.000
7. Young the Giant – Mind Over Matter 34.000
8. Bruce Springsteen – High Hopes 28.000
9. Katy Perry – PRISM 25.000
10. Eminem – The Marshall Mathers LP 2 24.000
And We're from CreativeDisc Wishing You All a Very Prosperous Lunar New Year! Gong Xi Fa Cai !
*semua informasi di atas dikompilasi dari berbagai sumber
(Sarca Putera AB / CreativeDisc Contributor)
Related posts