Music Newz Bites – 10 Apr
welly, 7 years ago
0
3 min

read
406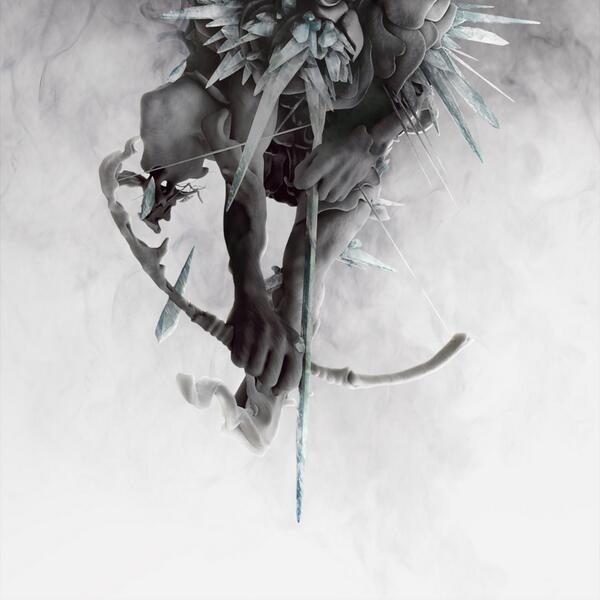 Linkin Park akan segera merilis studio album ke-6 mereka "THE HUNTING PARTY" pada tanggal 17 Juni 2014. Hal ini terungkap dalam interview Mike Shinoda dengan Noisey, yang bisa kalian baca disini. Sedangkan single pertama dari album ini sudah dirilis beberapa waktu lalu, yaitu "Guilty All The Same" yang menampilkan rapper, Rakim.
Kelly Rowland, salah satu personel The Destiny's Child baru – baru ini mengungkapkan keterlibatan Pharell Williams untuk album solo terbarunya. Tidak hanya Pharell, tetapi Kelly juga ingin melibatkan Timbaland dalam album solo kelimanya ini. "Pharrell [Williams] is on board. We already talked about it. I'd love for Timbaland to be on board. We've had discussions as well." Ujarnya dalam sebuah sesi wawancara dengan Billboard. Ia menambahkan "I want to try to some new talent as well. There's so much new talent. There's somebody out there with something new to give, and I'd love to tap into that as well. There are fresh ideas coming into the studio right now. We're trying different beats. It's a really great start." Untuk album baru ini Kelly tidak lagi bersama Universal karena ia baru saja membuat keputusan untuk pindah dari Universal "just needed something new" alasannya.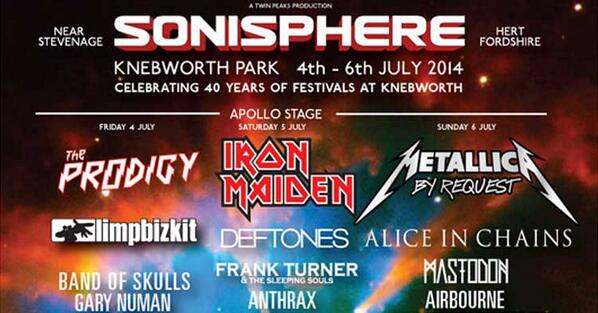 Sonisphere kembali digelar tahun ini, tepatnya pada tanggal 4 – 6 July 2014 di Knebworth Park. Sejauh ini Sonisphere sudah mengumumkan 12 band besar sebagai line up, sebut saja Metallica, Iron Maiden, Slayer, The Prodigy, LimpBizkit, Dream Theater dan sederet band lainnya.
Lana Del Rey telah merilis campaign untuk album barunya di US. Lana berharap album terbarunya yang berjudul Ultraviolence ini dapat dirilis minggu depan, setelah sebelumnya ia menjanjikan pada fansnya akan mengeluarkan album baru pada bulan mei ini. Billboards promosi untuk album baru Lana ini sudah tampak terpasang di Brooklyn, NY dengan foto terbaru sang penyanyi. Beberapa spekulasi menyebutkan bahwa singel terbarunya yang bertajuk "West Coast" akan dirilis secara Online pada tanggal 9 April malam. Sementara itu, Lana Del Rey juga berada dalam daftar pengisi acara festival Coachella pada weekend ini dan ia berharap dapat membawakan materi dari album terbarunya dalam penampilan di festival tersebut.
Smash adalah album pertama yang dirilis oleh The Offspring bersama Epitaph Records, dan berhasil mengukir sejarah. 20 tahun setelah itu, untuk merayakan keberhasilan mereka, The Offspring akan mengelar tour Eropa selama 3 bulan, mulai dari Mei, Juni dan Juli dengan membawakan semua lagu di album Smash. Pada bulan Agustus, The Offspring akan merilis album special 20th Anniversary Edition of Smash. Sebagai pelengkap dari Special 20th Anniversary merchandise, The Offspring juga menawarkan "collector box" yang berisikan CD dan Vinyl serta custom wood box, art print, photo prints, pin, patch, replica pass and guitar pick. Sebuah perayaan yang wajar untuk album Smash, karena album ini terjual lebih dari 6 juta copy di US serta meraih 6 Platinum dari Recording Industry Association of America. Album ini juga terjual dengan total 11 juta copy diseluruh dunia dan tercatat dalam sejarah bahwa Smash adalah the best-selling independent label album of all time.
Sarca Putera AB
Related posts