Music Newz Bites – 06 May
welly, 8 years ago
0
5 min

read
638
Awkward meet and greet, kira – kira begitulah deskripsi yang tepat untuk menggambarkan suasana meet and greet yang digelar oleh Avril Lavigne di Brazil. Para fans yang mendapat kesempatan berfoto dengan idolanya ini tidak diizinkan untuk memegang dan memeluk Avril. Fans menuding bahwa petugas keamaan yang melarang mereka untuk mendekati Avril, alhasil foto meet and greet tak ubahnya seperti dua orang yang tidak pernah saling kenal. Padahal untuk dapat menyaksikan konser sang idola, para fans harus rela membayar $400. Show di Brazil ini adalah rangkaian dari South American Show yang dijalani oleh Avril Lavigne, rangkaian show ini akan berakhir di Santiago Chile pada 9 Mei mendatang. Lalu, apa tanggapan Avril Lavigne dengan serangkaian berita yang seolah memojokkan dia? Esok harinya, Avril langsung memposting foto-foto Meet & Greet yang lain lewat akun twitternya @AvrilLavigne, lihat fotonya disini.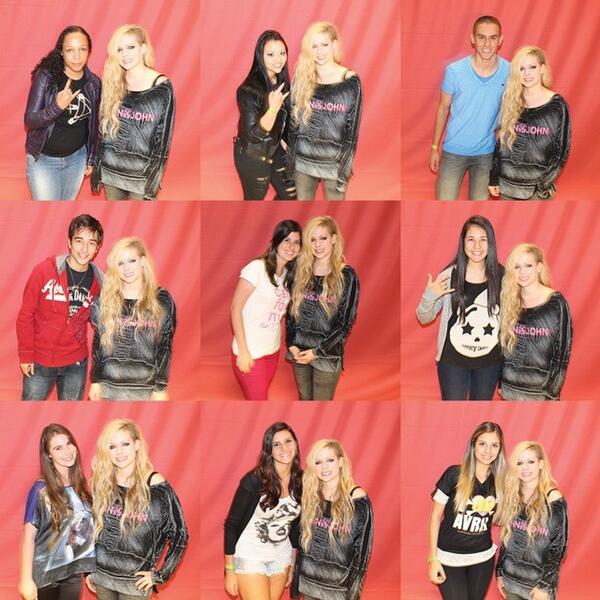 5 Second of Summer baru – baru ini merilis lyric video untuk single terbaru mereka berjudul "Don't Stop". Single terbaru ini dirilis sebagai follow up atas keberhasilan mereka merajai Top Chart dengan hit single meraka "She Looks So Perfect". Sebelumnya, teaser untuk single terbaru ini telah disebarkan lewat akun instagram @5sos. EP 5 Second Of Summer yang bertajuk "Don't Stop" akan berisikan lagu-lagu terbaru mereka berjudul "Reject" dan "Wrapped Around Your Finger" dan "Try Hard". Keberhasilan mereka merajai chart di Australia dengan hit single "She Looks So Perfect" turur menjadikan mereka sebagai Group / Band asal Australia pertama dalam 14 tahun terakhir yang mampu menduduki top chart UK. Atas keberhasilan tersebut 5 Second Of Summer berharap dapat segera merilis full album pada akhir 2014 ini setelah menyelesaikan tugas mereka sebagai opening act untuk tour dunia One Direction yang bertajuk "Where We Are" di Eropa dan Amerika Utara.
Kabar mengejutkan datang dari Rage Against The Machine, band Hip Metal asal California, Amerika. Berawal dari pernyataan sang drummer, Brad Wilk yang menyatakan bahwa Rage Against The Machine akan tampil bersama untuk show terakhir mereka. Setelah penampilan terakhir mereka di LA Rising Festival pada 2011 lalu, dalam sebuah rilisan dari blabbermouth.net menegaskan bahwa mereka tidak akan tampil bersama lagi di masa yang akan datang. Kabar ini semakin dipertegas dengan pernyataan Brad Wilk "As far as I know, we played our last show in 2011 at the Coliseum, and if that was our last show, that's a good way to go out. I had sort of had to put it in my head that that band is over in order for me to just move on with my life, to be honest with you, so that's kind of where that lies. The Coliseum — awesome way to go out." Sebenarnya isu ini juga telah dihembuskan oleh Tom Morello, sang guitarist dalam sebuah wawancara dengan NME yang mengatakan bahwa Rage Against The Machine tidak berencana untuk merilis matreri baru, berikut petikan wawancaranya, "When bands make albums it's because everybody wants to, and that's not the case with Rage Against The Machine at the moment. Everyone in the band gets along very well, we consider each other friends and comrades in arms, but people sometimes don't feel ready to do it."
Lee Ryan, salah satu personil boy band asal inggris, Blue mengaku berasalah atas tindakan kriminal. Ryan didenda 3.325 Pounds dan dilarang berkendara selama 2 tahun setelah tertangkap oleh polisi karena mengemudi dalam keadaan mabuk. Terkait konsumsi alkohol dan penangkapannya, bulan lalu Ryan mengatakan bahwa ia telah menunjungi rehabilitasi, "I know I've let people down. Being arrested and ending up in a cell was the biggest wake-up call to me. It made me realise there is a problem I can't keep ignoring. I need to do something about it. Me going to rehab isn't a cop-out. I still take full responsibility for the way I've behaved. There is nobody to blame but myself and I'm deeply ashamed of what has happened. I am doing this because I have finally admitted I need help. I want to stop hurting the people around me."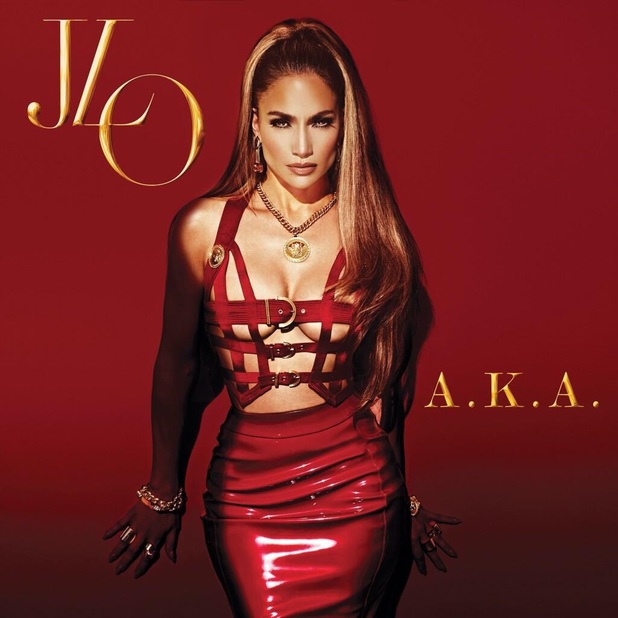 Jennifer Lopez akan merilis album terbarunya "A.K.A" tgl 17 Juni 2014. Single terbaru dari album ini "First Love" yg diproduseri oleh Max Martin juga sudah dirilis, dan JLo yang akan menerima Billboard Icon Awards tgl 18 Mei mendatang ini juga akan tampil pertama kalinya membawakan "First Love" di ajang Billboard Music Awards.
Apa kabar Hilary Duff? Setelah sibuk menikah dan punya anak, kini Hilary siap untuk kembali untuk merilis album baru ke-5nya yang rencananya bakal rilis tahun ini. Album terakhirnya "Dignity" dirilis thn 2007 lalu. Di album baru ini, tak tanggung-tanggung, Hilary mengajak Ed Sheeran untuk menulis lagu untuknya, kabarnya single pertama dari album ini akan segera rilis dalam bulan Mei ini.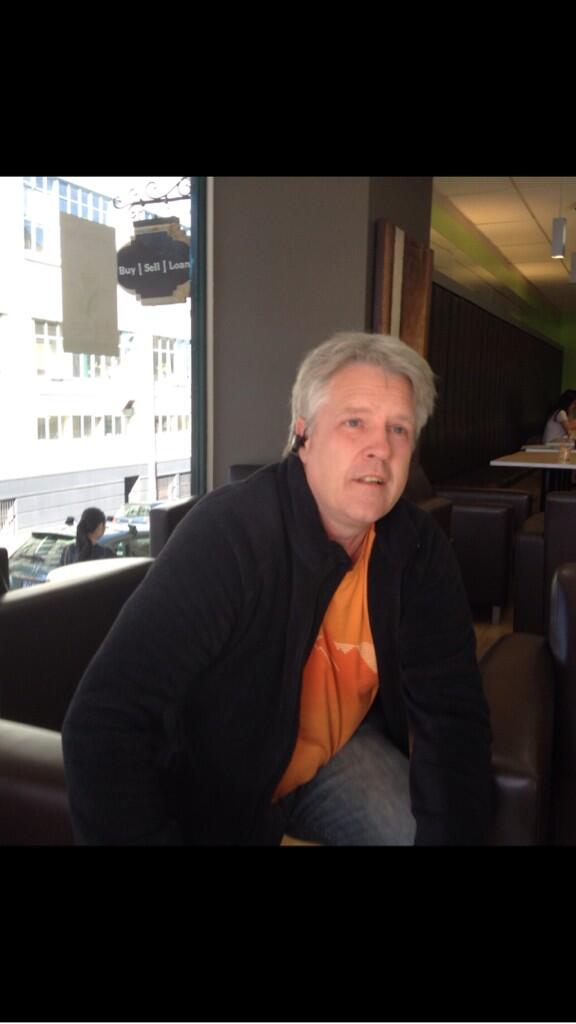 Setelah merasa privasinya terancam, akhirnya Lorde buka suara perihal paparazi yang selalu menguntitnya. Paparazi tersebut adalah Simon Runting, fotografer asal Selandia Baru yang bekerja di Auckland. Beberapa hari lalu lewat akun twitternya, Lorde memposting foto sang paparazi dengan pesan "This man has been stalking me, photographing me and refusing me privacy. I am scared of him. He frequent central Akl" kepada 1.56 juta followernya. Atas sikap paparazi tersebut Lorde menumpahkan unek – uneknya "This should not be an accepted standard for young women or anyone in this industry. I refuse to stay complicit and I refuse to stay passive about men systematically subjecting me to extreme fear. I understand that this comes with the territory. I do not understand why I should be complacent." Ini bukan kali pertama Lorde berani mengambil sikap, setelah sebelumnya ia mengkritik sebuah media karena "spineles issue" terkait debut album Iggy Azalea.
"Shocked and Hurt" begitulah media menggambarkan perasaan Katy Perry setelah mengetahui BFFnya, Rihanna akan berkolaborasi dengan sang mantan John Mayer. 'Katy's been left shocked and hurt after finding out John and Rihanna met up at a recording studio in LA two weeks ago before having dinner. Rihanna asked John to sing vocals on a new track, but Katy's flipped out and told her best mate she's gone one step too far this time. Katy's totally unimpressed.' tulis British Magazine Now. Rihanna dan John Mayer dikabarkan menghabiskan waktu bersama dalam sebuah makan malam di LA Soho House untuk membahas rencana duet mereka. 'She was madly in love with John and heartbroken when it didn't work out. The last thing any girl wants is to see her best friend getting chummy with their ex. It's a complete slap in the face." Ujar sumber yang didapat oleh British Magazines Now.
(Sarca AB Putera / CreativeDisc Contributors)
Related posts