Album of the Day: George Ezra – Wanted on Voyage
Haris, 7 years ago
7
2 min

read
1717
Folk hidup kembali. Setelah Mumford & Sons memenangkan Grammy semuanya langsung menjadi folk sampai-sampai musisi electro berlomba-lomba untuk menjadi folk. Di Inggris sendiri folk hidup kembali berkat Jake Bugg, Little Green Cars, Dry The River dan George Ezra. George Ezra adalah salah satu penyanyi dari Inggris yang mencoba peruntungannya di dunia folk. Setelah banyak dipuji oleh pecinta musik berkat permainan folk nya yang teduh dan suaranya yang berat dia mengeluarkan album debutnya "Wanted on Voyage" yang sukses meraih empat nominasi Brit Awards 2015 kemarin dan berhadapan dengan Sam Smith di bidang Best Male Solo Artist.
Jika Jake Bugg terdengar seperti kawin silang antara Alex Turner dan Pete Doherty dan memainkan musik folk, George Ezra mempunyai jenis vokal bass baritone sehingga beberapa track disini terdengar seperti senandung folk klasik seperti "Listen To The Man. "Cassy O'" dibawakan dengan irama bluegrass. Ezra bermain dengan blues rock di "Did You Hear The Rain?. Blues yang dark dinyanyikan oleh Ezra dengan sensasi ala film Wild Wild West pada "Spectacular Rival". Namun tidak semua lagu di album ini terdengar tua dengan pakem musik folk dan blues tradisional, pendekatan musik modern dia lakukan di dalam "Stand By Your Gun" yang terdengar seperti Of Montreal. Gaya bercerita yang asyik dengan mencampurkan indie pop dengan folk menghasilkan "Drawing Board". Modern folk terasa di "Over The Creek".  Lagu legendaris "The Lion Sleeps Tonight" menjadi dasar dari "Budapest" sebuah tembang pop folk yang catchy sampai menjadi hits di Inggris dan menjadi highlight di album ini. Sisi mellow dari Ezra dibawakan di "Breakaway".
George Ezra relive the past with this album. Album ini adalah album folk yang cukup murni, murni dalam artian unsur tradisional dari era awal musik folk muncul di album ini namun memang tidak semua lagu dari album ini dibuat terlalu tradisional mengingat pendengar musik sekarang tidak kuat untuk mendengarkan musik seperti itu, masih terdapat nada-nada pop yang enak didengar di album ini sehingga tidak heran jika album ini mendapat tiga kali platinum di negara tempat ia dilahirkan. Vokal dia yang berat membuat dia sangat luwes untuk menyanyikan lagu di album ini sehingga semua lagu menjadi pas untuk didengar. Lewat album debutnya, Ezra membuktikan bahwa dia tidak hanya mumpuni berkat single "Budapest" nya namun dia adalah salah satu talenta baru Inggris yang mempunyai amunisi album yang bagus untuk didengarkan semua kalangan karena dia bisa mengadaptasikan musik tua di era modern seperti sekarang.
TRACKLIST
1. "Blame It on Me" 3:15
2. "Budapest" 3:20
3. "Cassy O'" 3:04
4. "Barcelona" 3:08
5. "Listen to the Man" 3:03
6. "Leaving It Up to You" 3:36
7. "Did You Hear the Rain?" 4:20
8. "Drawing Board" 3:46
9. "Stand by Your Gun" 3:04
10. "Breakaway" 4:44
11. "Over the Creek" 3:56
12. "Spectacular Rival" 4:14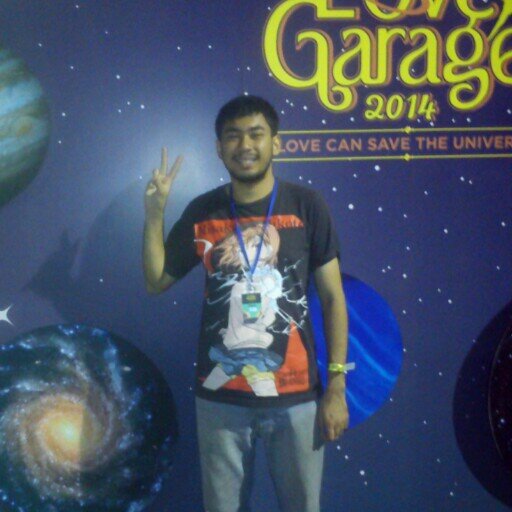 Luthfi
CreativeDisc Contributor
@luthficantweet
Related posts