Boyzone Akan Konser di Jakarta, 22 Mei 2015
welly, 7 years ago
1
2 min

read
713
Boyzone akan ke Indonesia? Ya! Kabar gembira ini sudah disampaikan oleh Full Color Entertainment, promotor yang sebelumnya sukses menggawangi konser Michael Learns to Rock, David Choi, dan juga Christian Bautista di Indonesia. Full Color dan Hype akan menampilkan keempat personel grup asal Irlandia ini untuk pagelaran A Night of Reunion "BOYZONE: BACK AGAIN NO MATTER WHAT" CONCERT pada hari Jumat, 22 Mei 2015 mendatang di Istora Senayan Jakarta.
"Back Again… No Matter What" sendiri merupakan judul album sekaligus tajuk konser reuni yang diselenggarakan pada tahun 2008. Album dan konser ini membawa banyak kenangan manis, setelah lebih dari 7 tahun Boyzone hiatus dari showbiz. Saat itu, formasi Boyzone masih utuh, lima orang yang terdiri dari Shane Lynch, Keith Duffy, Stephen Gately, Mikey Graham, dan Ronan Keating. Lusinan hit yang mereka cetak dalam dekade 90-an kembali membahana pada periode ini. 'No Matter What', 'Father & Son', 'Love Me for a Reason', dan 'Key to My Life'.
The good old days akan ditambahi dengan the good these days, karena hingga saat ini nama Boyzone masih eksis. Di tahun 2013 mereka merayakan ulang tahun ke-20 dengan album dan tur "BZ20", dan tahun lalu mengeluarkan album berisikan lagu-lagu cover, "Dublin to Detroit" yang memberi kesempatan pada Ronan dkk untuk men-tackle lagu-lagu lawas Motown. Akan sangat seru melihat aksi empat pria ini di atas panggung membawakan serial hit original mereka seperti 'Coming Home Now', 'A Different Beat', 'Picture of You', 'Everyday I Love You', juga hit yang datang dari cover version seperti 'Words', 'You Needed Me', dan 'What Becomes of the Brokenhearted'.
So how can we ever resist this! Dengan setlist yang dijamin akan memanjakan penonton, konser "Boyzone: Back Again No Matter What" pada 22 Mei nanti akan penuh dengan histeria, atmosfer teatrikal, dan aksi panggung yang akan terekam dalam memori penonton sepanjang hayatnya. So let's live young once again with the boys and their songs!
Harga tiket :
VVIP : IDR 3.000.000.- (numbered seating + Snack + Drink)
Diamond : IDR 2.500.000.- (free seating)
Platinum : IDR 2.000.000.- (free seating)
Gold : IDR 1.500.000.- (free seating)
Gold Presale : IDR 1.000.000.- (free seating)
Festival : IDR 1.000.000.- (free standing)
Festival Presale : IDR 750.000.- (free standing)
Silver : IDR 750.000.- (free seating)
Silver Presale : IDR 500.000.- (free seating)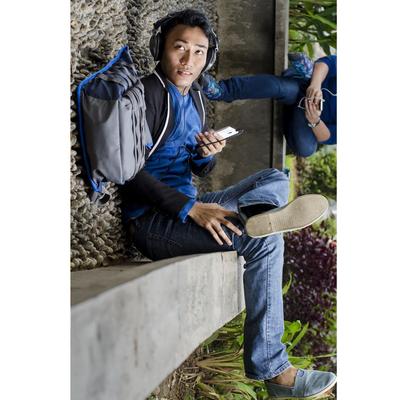 Ai Hasibuan
CreativeDisc Contributor
@hasibuanai11
Related posts