Album of the Day: Enter Shikari – The Mindsweep
Haris, 6 years ago
0
3 min

read
1598
Tiga album berjalan, dan tampaknya band rock asal Inggris Enter Shikari masih senang berkoar-koar tentang resistensi, politik sana-sini, dan juga ajakan menjadi kaum populis melalui album keempatnya, "The Mindsweep". Harusnya hal ini bukanlah sesuatu yang perlu menjadi kejutan, namun entah mengapa di album ini Enter Shikari terdengar agak berlebihan dari segi lirik meskipun sebenarnya tiap lagu yang ditawarkan memiliki sudut pandang yang menarik.
Masih mengusung post-hardcore sebagai elemen dasar, Enter Shikari kini lebih mengutilisasi genre tersebut dibanding album sebelumnya, "A Flash Flood of Colour" yang mana bebunyian elektroniknya terdengar mendominasi di beberapa nomor tertentu. Meskipun begitu, ke-12 lagu yang terdapat di dalam "The Mindsweep" terdengar memiliki tensi yang agak merendah, mungkin karena vokal Rou Reynolds yang tak terlalu menggebu-gebu seperti pada album sebelumnya, namun tetap terdengar garang.
Salah satu contohnya adalah "The One True Colour" yang langsung menghantam dengan tekanan tinggi dan pastinya mengikuti notasi khas musik post-hardcore. Vokal Reynolds yang dinamis sejalan dengan dinamika emosi yang termuat di dalam lagu, seolah menggambarkan isi lagu yang bersifat putus asa dan berujung pada kesepian. Lain halnya dengan "Anaesthetist", grup asal Hertfordshire ini memainkan pola yang meningkat dengan gradasi aransemen musik yang apik. Bermodal bunyi semi-elektronika di awal lagu, Enter Shikari berhasil meningkatkan level lagu bahkan hingga terdengar sedikit metal di bagian pertengahan menuju akhir.
Saya sendiri sangat menyukai singel andalan dari album ini, "The Last Garrison", dimana setiap instrumennya menonjol dengan caranya masing-masing. Bunyi drum yang tadinya terdengar lantang menjadi temaram di pertengahan lagu seolah menjadi identitas tersendiri bagi band yang kerap memainkan transisi suara ini. Vokal Reynolds yang terdengar seperti kecanduan ketika melantunkan lirik "Give me morphine, give me morphine"juga patut diacungi jempol, walau lirik seperti "We're part of the last garrison" terdengar agak rancu jika dikondisikan dengan keseluruhan lagu.
Selain rancu, kadang Enter Shikari juga memasukan metafora yang agak mengernyitkan dahi, seperti "Like Socrates, I only graze on the slopes of the summit of my own ignorance" pada lagu "Never Let Go of the Microscope". Selain itu, penggalan lirik "Surrounded by ostriches with mouths full of sound, their teeth grind the grains but their faces don't contort" pada lagu "Myopia" juga memberikan saya imajinasi yang agak mengerikan. Tapi mungkin itulah maksud Enter Shikari, memberi asosiasi dengan segamblang mungkin.
Tapi dari keseluruhan lagu, saya paling suka dengan metafora di lagu "Bank of England", terutama di saat mereka melantunkan "The invisible hand no longer guides, it chokes", mengisyaratkan protes paling efektif di dalam lagu yang terdengar lebih landai dibanding lagu lainnya di dalam album ini. Sedangkan lirik yang paling menyentuh terdapat di lagu "Dear Future Historians", sebuah track ballad dengan dominasi permainan piano yang terdengar agak cengeng di awal. Lagu ini ibarat track "Stalemate" di album sebelumnya, seperti sebuah pulau persinggahan di lautan yang sarat akan bebisingan.
Lewat album teranyarnya, Enter Shikari tidak meninggalkan ciri khas lamanya. Biar terkesan tumpang tindih, namun kini mereka bisa menyusun gradasi bunyi-bunyian tersebut menjadi lebih rapi. Album terbaik mereka sejauh ini, bisa jadi. Namun sepertinya album ini hanya bisa memuaskan pendengar-pendengar mereka yang sudah mengetahui band ini sejak lama. Para penikmat baru mungkin akan sedikit membutuhkan waktu untuk membiasakan diri dengan gaya bermusik sesuka hati keempat pria yang telah malang melintang selama lebih dari 10 tahun di dunia musik ini.
TRACKLIST
1. "The Appeal & the Mindsweep I" 4:50
2. "The One True Colour" 3:53
3. "Anaesthetist" 2:55
4. "The Last Garrison" 3:42
5. "Never Let Go of the Microscope" 4:02
6. "Myopia" 4:10
7. "Torn Apart" 3:54
8. "Interlude" 0:56
9. "The Bank of England" 3:23
10. "There's a Price on Your Head" 2:49
11. "Dear Future Historians…" 6:28
12. "The Appeal & the Mindsweep II" 3:40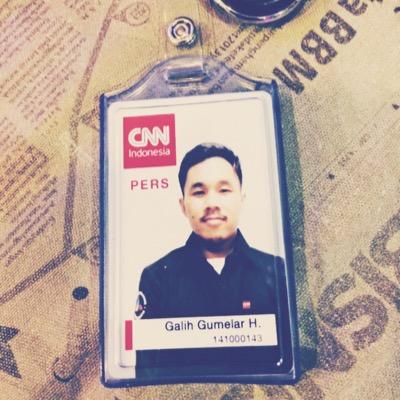 Galih Gumelar
CreativeDisc Contributor
@jgsey
Related posts