Beyoncé, melalui akun Instagramnya, merilis sebuah video "imut" dirinya dan sang putri Ivy Blue. Dalam video yang diposting tanggal 1 April tersebut, sang diva RnB dan putrinya tampak sedang membersihkan gigi mereka dengan dental floss.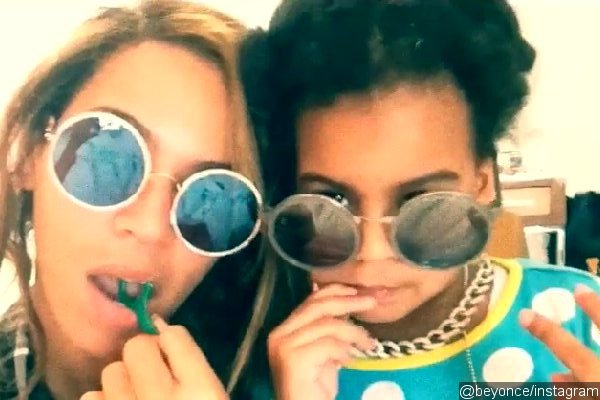 Tapi di video tersebut juga terdengar lagu latar yang kabarnya berjudul 'Bounce' dan menampilkan Jay Z dan Timbaland. Lagu ini sebelumnya sudah pernah terdengar di acara ulang tahun Robinson Cano di tahun 2013. Kabarnya lagi, lagu ini akan terdapat dalam album kolaborasi Bey dan Jay Z yang akan dirilis tahun ini.
Tidak hanya itu, lagu lain pun muncul di permukaan, tepatnya remix dari 'Jealous'. Bey juga tidak sendiri di sini karena ada Chris Brown yang menemani. "I did the jealous remix some months ago for the Beyoncé collaboration album but it was never used. Glad you guys get to hear it," demikian kata Brown tentang kolaborasi ini.

So, what do you think?

Haris
CreativeDisc Contributor
@oldeuboi
---
Related posts