Jill Scott Kembali Duduk Di Posisi #1 Billboard 200 Dengan Album "Woman"
Haris, 6 years ago
0
2 min

read
450
Jill Scott merayakan untuk kali kedua duduk di posisi #1 Billboard 200 dengan album terbarunya, "Woman", yang debut di puncak tangga album ini. Terjual sebanyak 62.000 kopi yang dihitung sampai tanggal 31 Juli yang lalu, menurut Nielsen Music.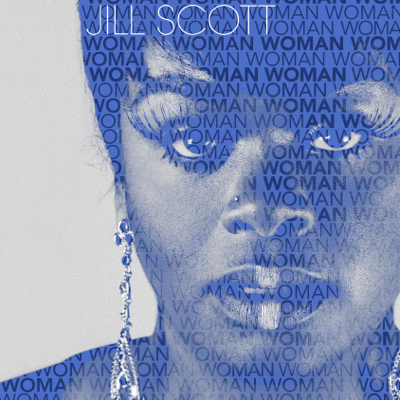 "Woman" merupakan album studio kelima Scott. Album ini menyusul album sebelumnya di tahun 2011, "The Light of the Sun" yang terjual sebanyak 133.000 kopi di minggu pertama. Album ini juga menandakan sebagai album solo perempuan pertama yang duduk di posisi #1 Billboard 200 selama hampir 5 bulan terakhir. Album perempuan terakhir yang duduk di posisi #1 adalah "Piece by Piece" oleh Kelly Clarkson.
Terakhir kali album Scott duduk di posisi #1 adalah pada tahun 2000, melalui album debutnya, " Who Is Jill Scott? Words and Sounds Vol. 1."
Juara minggu lalu, "DS2" dari Future, turun ke #2 di minggu keduanya dengan penjualan sebanyak 52.000 kopi. Turun sekitar 65% dari raihan minggu lalu. Di posisi #3 adalah band rock Lamb of God dengan album "VII: Sturm Und Drang" yang terjual sebanyak 50,000 kopi. Taylor Swift masih betah di top 5 dengan album "1989" yang duduk di posisi #4, meski harus turun lagi setelah minggu lalu naik di posisi #2, dengan penjualan sebanyak 47.000 kopi.
Album soundtrack film tinju "Southpaw" duduk di posisi #5 dengan penjualan sebanyak 45.000 kopi. Album yang bernafas hip-hop ini diisi oleh barisan rapper seperti Eminem, The Notorious B.I.G., 50 Cent, serta The Weeknd. "Southpaw" merupakan album soundtrack ke-7 yang duduk di Top 10 sepanjang tahun 2015 ini, menyusul "Into the Woods", "Fifty Shades of Grey", "Empire", "Furious 7", "Pitch Perfect 2", "Teen Beach 2" dan "Magic Mike XXL". Ini adalah peningkatan, mengingat tahun lalu hanya ada 5 album soundtrack yang bisa menghuni Top 10.
Berikut 10 besar Billboard 200 untuk minggu ini:
1. "Woman" – Jill Scott (62.000)
2. "DS2" – Future (52.000)
3. "VII: Sturm Und Drang" – Lamb of God (50.000)
4. "1989" – Taylor Swift (47.000)
5. "Ost. Southpaw" – VA (45.000)
6. "x" – Ed Sheeran (34.000)
7. "Not An Apology" – Bea Miller (33.000)
8. "Dreams Worth More Than Money" – Meek Mill (31.000)
9. "Montevallo" – Sam Hunt (27.000)
10. "Black Rose" – Tyrese (26.000)
Haris
CreativeDisc Contributor
@oldeuboi
Related posts