Single of the Day: Joss Stone – Stuck on You
Haris, 6 years ago
0
3 min

read
501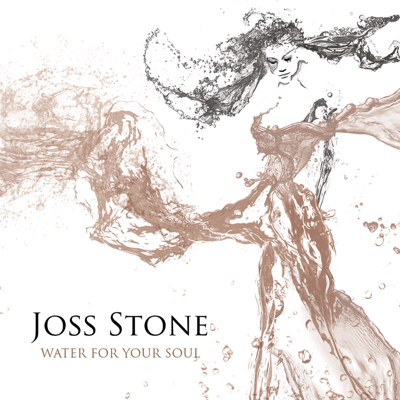 Apa yang terjadi dengan Joss Stone? 'Stuck on You' yang baru dirilis dari album terbarunya "Water for Your Soul" terdengar sangat berbeda dari pesona musik yang ia punya sebelumnya. Selidik punya selidik, campur tangan Damian Marley dari sudut inspirasi hingga produksi album yang membuat warna Joss sedikit berbeda. Untuk 'Stuck on You' sendiri, world music mewarnai indahnya. Lagu ini lebih banyak kesan etnisnya daripada corak soul. Sudah barang tentu olahan vokal Joss juga dipermak untuk melakukan penyesuaian dengan gerak-gerik musik. Alhasil, tidak terdengar seberat biasa, meskipun tetap bergejolak dalam keotentikannya.
'Stuck on You' ditulis sendiri oleh Joss, galian inspirasinya harus lebih dalam, lebih luas, dan lebih meyakinkan kalau ia sepakat dalam penerjunan ke lokasi musik barunya. Sebagai bukti bahwa usaha ini tidak sia-sia, eksekusinya dalam lagu yang berdurasi 4 menit 18 detik ini "kaya". Rich, bukan complex. Karena lapisan-lapisan instrumen yang bergulir bersamaan dengan denting, detak, serta dayu masing-masing membentuk keharmonisan yang indah. Kecenderungan lagu membangun klimaks di bagian akhirnya yang terdengar mengandung cela, karena begitu cepat dihempas dengan outro musik yang mengantarkan pendengar pada garis finish.
Cela itu bisa ditutupi dengan video musik yang sangat memanjakan mata. Banyak gambar-gambar indah di bawah air yang menampilkan daya upaya Joss untuk melepaskan diri dari jeratan di dasarnya. Saduran yang tepat dalam perwakilan lirik yang tak jauh-jauh dari jeratan juga. Good for Joss, karena ia tak cuma memikirkan musik, tapi juga bagaimana cara penyampaiannya. Kesimpulannya cuma satu, jadi tambah excited dengan album barunya Joss!
LYRIC
Deeper I fall, the tighter you hold on
Won't let you know
The less love you show to me
The door that you closed
It just won't open
I don't wanna let go
But it's taking its toll on me
I don't like that you don't like my mind
It ain't changing
I can't care if you're here or there
It's alright
I'm just saving my heart
Cause leaving it with you ain't smart
See, the deeper I fall, the faster you run away
Every time we talk (Every time we talk)
(I'm falling into you, I…)
I get stuck on loving you
(Feel I'm stuck on you, stuck on you, babe)
Every time I fall (Every time I fall, I…)
(Fall right into you, I…)
I land in loving you (I'm landing in love you, babe)
(In love you, babe)
What will I do with you?
What will I do with you?
Been pushed to a core
I wish I can walk away
But there's something about you
Baby it's everything
Draw me in and makes me wanna need you
Need to want you, makes me wanna stay
But the deeper I fall, the faster you run away
Every time we talk (Every time we talk)
(I'm falling into you, I…)
I get stuck on loving you
(Feel I'm stuck on you, stuck on you, babe)
Every time I fall (Every time I fall, I…)
(Fall right into you, I…)
I land in loving you (I'm landing in love you, babe)
(In love you, babe)
(What will I do with you?)
I fall in love
(What will I do with you?)
I just can't get enough
Every time you get me close enough, I fall for you
It's everything you do
I just can't get enough
You got me truly, got me truly…
Every time you get me close enough, I fall for you
It's everything you do
I just can't get enough
You got me truly, got me truly…
Every time you get me close enough, I fall for you
It's everything you do
I just can't get enough
You got me truly, got me truly…
Ai Hasibuan
CreativeDisc Contributor
@hasibuanai11
Related posts