Setelah meraih single #1 pertamanya dengan lagu 'Can't Feel My Face', kini The Weeknd juga mendapatkan album #1 pertamanya di Billboard 200 melalui album "Beauty Behind the Madness". Ini sebenarnya sudah diprediksi, mengingat nama The Weeknd yang tengah naik daun akhir-akhir ini.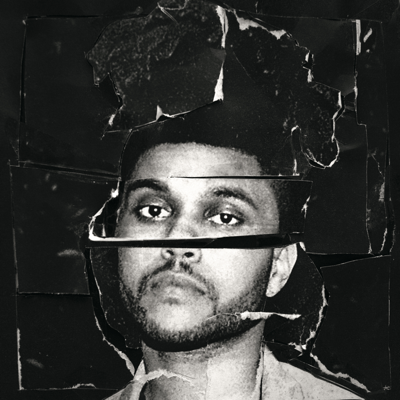 Album "Beauty Behind the Madness" terjual sebanyak 412.000 kopi di minggu pertamanya dan ini merupakan jumlah yang cukup impresif, mengingat akhir-akhir ini penjualan album cenderung lesu. Album The Weeknd sebelumnya, "Kiss Land" (2013) dan "Trilogy" (2012) duduk di posisi #2 dan #4 saja.
"Beauty Behind the Madness" mencatat prestasi lain, yaitu sebagai album dengan penjualan minggu pertama terbaik kedua di tahun 2015 setelah album milik Drake, "If You're Reading This It's Too Late" yang terjual sebanyak 535.000 kopi diperilisannya.
Berikut 10 besar untuk Billboard 200 minggu ini:
1. "Beauty Behind the Madness" – The Weeknd (412,000)
2. "Badlands" – Halsey (115,000)
3. "Kill the Lights" – Luke Bryan (50,000)
4. "1989" – Taylor Swift (44,000)
5. "Compton: A Soundtrack by Dr. Dre" – Dr. Dre (31,000)
6. "X" – Ed Sheeran (28,000)
7. "Start Here" – Maddie & Tae (28,000)
8. "Depression Cherry" – Beach House (27,000)
9. "Brand New" – Ben Rector (26,000)
10. "Immortalized" – Disturbed (26,000)
Haris
CreativeDisc Contributor
@oldeuboi
Related posts