Yayasan Amal Keep a Breast Foundation Rilis Album "Music For Boobies"
Sheyla Ashari, 6 years ago
0
2 min

read
362
Keep a Breast Foundation, organisasi yang mengkampanyekan pencegahan dan deteksi dini akan kanker payudara, berkolaborasi dengan Rude Records untuk merilis album "Music For Boobies". Album ini berisi band-band rock yang meluncurkan baik lagu baru maupun lagu-lagu yang belum pernah dirilis. Album ini terdiri dari 2 volume, dengan total lagu berjumlah 25 lagu.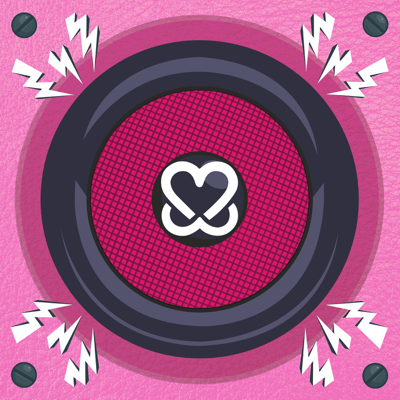 Pengumuman dirilisnya album ini juga bersamaan dengan dirilis awalnya dua lagu yang terdapat dalam album ini, "You Get What You Give" lagu milik The New Radicals yang di cover oleh The Main bersama Brenna Smiley dan "Saturday Love" versi Remix milik Angels & Airwaves.
Album kompilasi ini akan dirilis pada 18 Maret 2016 mendatang, dan sudah bisa di pre-order melalui www.musicforboobies.com. 50% dari hasil penjualan album ini akan disumbangkan untuk Keep a Breast Foundation.
 Tracklist
Volume 1
Angels & Airwaves – Saturday Love Remix
Falling In Reverse – Chemical Prisoner
Parkway Drive – Vice Grip
Sleeping With Sirens – Save Me A Spark
American Hi-Fi feat. Kay Hanley – Another Perfect Day (Acoustic)
Emarosa – A Hundred Crowns
Too Close To Touch – Pretty Little Thing
Motion City Soundtrack – Lose Control
Allison Weiss – Who We Are
Alvarez Kings – Fear To Feel
Patent Pending – It's All Good Today
The Raveonettes – Wake Me Up
Volume 2
The Maine feat. Brennan Smiley – You Get What You Give
Simple Plan – Astronaut
Anti-Flag feat. Tim Armstrong – Brandenburg Gate
Knuckle Puck – Swing
Such Gold – When It Gives
Danko Jones feat. Cristina Scabbia – Wild Woman
letlive. – Banshee (Ghost Fame)
Beautiful Bodies – War Inside Your Heart
Skinny Lister – Trouble On Oxford Street
Zebrahead – Blue Light Special
Enter Shikari – Dear Future Historians… (London Elektricity Remix)
This Wild Life – No More Bad Days
Simone Denny – Breathe Again
Sheyla Ashari
CreativeDisc Contributor
@sheylamcf
Sheyla Ashari
From Pop-Punk to K-pop. From "My headbang is so hard that I get my concussion." to "Kyaaa oppa!"
Related posts