"More Life" Drake Singkirkan "Divide" Ed Sheeran Dari Posisi Juara Billboard 200
Haris, 5 years ago
0
2 min

read
420
Drake meraih album #1 ke-7 miliknya di Billboard 200 berkat album terbarunya, "More Life". Dirilis pada tanggal 18 Maret, album terjual sebanyak 505.000 unit dengan masa penghitungan yang berakhir pada tanggal 23 Maret, sebagaimana yang dilaporkan oleh Nielsen Music. Jumlah tersebut tercatat sebagai penjualan debut terbesar semenjak "Views", yang juga milik Drake, yang terjual sebanyak 1.04 juta di pekan pertamanya tahun lalu.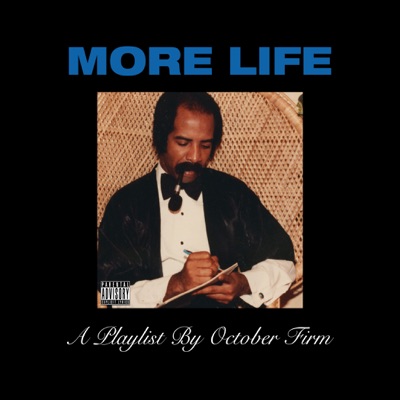 Mengingat "More Life" belum memiliki kopi album dalam bentuk fisik, maka tentunya penjualan album dihasilkan dari penjualan digital dan streaming.
"More Life" juga telah mencetak beberapa rekor semenjak dirilis. Proyek "playlist" ini telah distreaming sebanyak 90 juta kali di 24 jam pertamanya di Apple Music dan menorehkan 300 juta streaming di pekan pertamanya. Album juga tercatat sebagai album #1 ke-7 secara berturut yang diperoleh Drake. Dengan ini ia berada di posisi yang sama dengan Kanye West dan Eminem sebagai musisi hip-hop kedua yang memiliki album #1 terbanyak, di bawah Jay Z yang mengkoleksi 13 album #1.
Dengan kesuksesan "More Life", maka "Divide" Ed Sheeran tentunya harus bergeser dari posisi juara dan kini menduduki runner-up dengan 119.000 unit. Sedang album soundtrack "Beauty and the Beast", meski mendapat kenaikan penjualan dari debutnya pekan lalu sebanyak 74% yang disebabkan karena perilisan filmnya, juga harus melorot ke peringkat 4 dengan 99.000 unit.
Berikut 10 besar untuk Billboard 200 pekan ini:
1. "More Life" – Drake (505,000)
2. "Divide (division sign)" – Ed Sheeran (119,000)
3. "Rather You Than Me" – Rick Ross (106,000)
4. "Beauty and the Beast (2017)" Soundtrack – Various Artists (99,000)
5. "Spirit" – Depeche Mode (64,000)
6. "24K Magic" – Bruno Mars (51,000)
7. "Moana" Soundtrack – Various Artists (50,000)
8. "Future" – Future (40,000)
9. "Starboy" – The Weeknd (39,000)
10. "Culture" – Migos (37,000)
Related posts