Tegan and Sara memperingati 20 tahun usia album debut mereka, "The Con", dengan mengundang artis-artis favorit mereka untuk menginterprestasikan lagu-lagu yang terdapat di dalamnya. Berjudul "The Con X: Covers", album cover-version ini akan dirilis pada tanggal 20 Oktober dan dalam bentuk vinyl pada tanggal 22 Desember.
Barisan artis yang terlibat antara lain Ruth B ('I Was Married'), Shura ('The Con'), Bleachers ('Burn Your Life Down'), Sara Bareilles ('Floorplan') dan CHVRCHES ('Call It Off'). Sementara itu, 'Back In Your Head' versi penyanyi legendaris Cyndi Lauper akan tersedia sebagai track bonus edisi digital.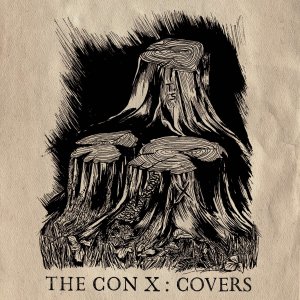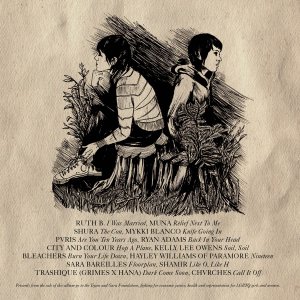 Dalam press release-nya, Tegan and Sara menyebutkan jika setiap keuntungan yang didapat dari penjualan album akan dialirkan kepada Tegan and Sara Foundation, yang didirikan guna mengumpulkan dana untuk para perempuan di komunitas LGBTQ. Oleh karena itu, barisan artis yang diajak untuk menyanyi ulang lagu-lagu dalam album "The Con" adalah mereka yang peduli dengan isu LGBTQ. Para artis ini sendiri melakukan proyek ini secara cuma-cuma, yang telah disetujui oleh label masing-masing.
Berikut tracklist untuk "The Con X: Covers"
1. Ruth B — I Was Married
2. MUNA — Relief Next To Me
3. Shura — The Con
4. Mykki Blanco — Knife Going In
5. PVRIS — Are You Ten Years Ago
6. Ryan Adams — Back In Your Head
7. City and Colour — Hop A Plane
8. Kelly Lee Owens — Soil, Soil
9. Bleachers — Burn Your Life Down
10. Hayley Williams — Nineteen
11. Sara Bareilles — Floorplan
12. Shamir — Like O, Like H
13. Trashique (GRIMES X HANA) — Dark Come Soon
14. CHVRCHES — Call It Off
Digital Bonus Tracks
15. Cyndi Lauper — Back In Your Head
16. Bleached — One Second
17. Vivek Shraya — I Take All The Blame
18. Tegan And Sara — Miami Still
Related posts