Boyband New Kids on the Block (NKOTB) era 80-an yang terdiri dari Jonathan Knight, Jordan Knight, Joey McIntyre, Donnie Wahlberg dan Danny Wood ini sukses menggelar konser mereka hari Minggu lalu (7 Oktober) di the Apollo Theater, Harlem, New York. Konser itu merupakan penampilan mereka yang ke-30 di venue yang sama dan dalam rangka ulang tahun album breakout mereka, "Hangin' Tough" yang juga dirilis 30 tahun lalu.
Kini, NKOTB kembali merilis single baru "80s Baby" dan juga mengumumkan tur bersama "The Mixtape" yang mengajak para artis yang terkenal di era 80-an, yaitu Tiffany, Debbie Gibson, Naughty by Nature dan Salt-N-Pepa. Tur ini baru akan mulai digelar tahun depan, selama 3 bulan dan diadakan di 53 kota. Tur "The Mixtape" akan dimulai di Cincinnati pada 2 Mei 2019 dan berakhir di Hollywood pada 14 Juli 2019.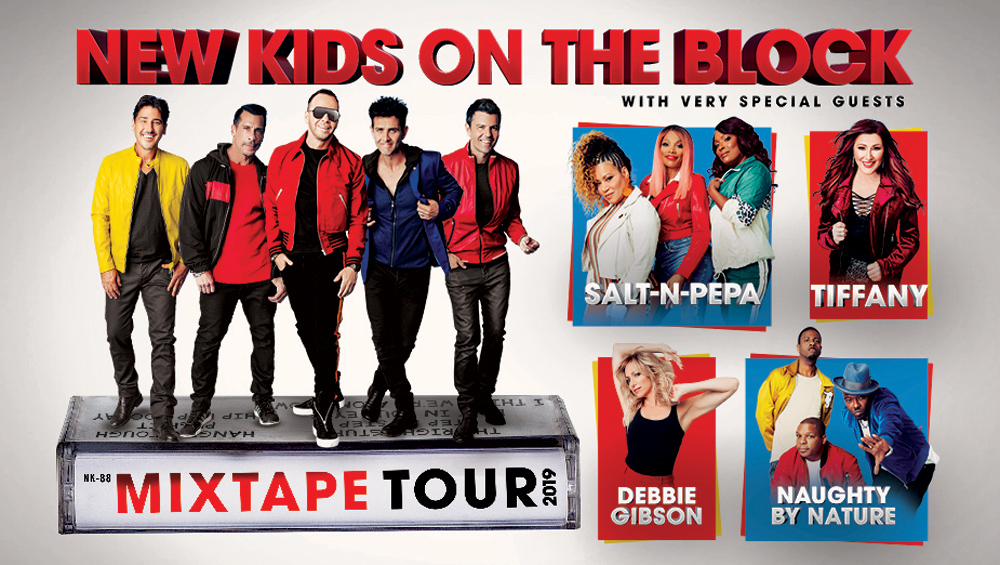 Tak hanya itu saja, tahun depan NKOTB juga akan merilis ulang edisi Deluxe dari album "Hangin' Tough" dalam rangka ulang tahun ke-30 album yang membesarkan nama mereka.
Bersamaan dengan perilisan single baru "80s Baby", lirik videonya pun juga dirilis, dan mengambil tema tahun 80-an. Di lagu ini, mereka tidak sendiri karena juga ada Tiffany, Debbie Gibson, Naughty by Nature dan Salt-N-Pepa yang akan tur bersama mereka tahun depan.
Related posts