Boy group asal Jepang, BALLISTIK BOYZ, menghadirkan single baru mereka, 'All Around The World', di tanggal 22 November kemarin. Melalui lagu, mereka membawa pesan yang dipenuhi dengan ambisi mereka untuk menjangkau audiens yang benar-benar global. Bukan hanya itu, BALLISTIK BOYZ juga melepas album kedua mereka, "PASS THE MIC," pada tanggal 24 November mendatang.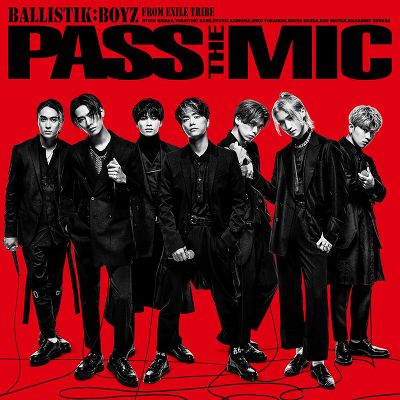 Edisi standar untuk "PASS THE MIC" terdiri atas 18 track, termasuk tentunya 'All Around The World' yang bertugas untuk membuka album. Sedang edisi deluxe akan disajikan dalam 3 keping CD sekaligus. Ada juga edisi dengan tambahan keping BluRay di dalamnya pula. Semua edisi "PASS THE MIC" ini bisa didapat di toko online BALLISTIK BOYZ.
Semenjak terbentuk di April 2018, grup dance dan vokal bernama lengkap BALLISTIK BOYZ dari EXILE TRIBE ini memang sudah mengincar pasar global. Sejauh ini, mereka sebagian besar berfokus pada aktivitas di Jepang, tetapi sebagai grup kelas dunia dengan beberapa anggota bilingual, mereka juga telah melakukan tur promosi yang sukses di seluruh Asia Tenggara.
'All Around The World' sendiri menceritakan tentang komitmen grup kepada penggemar yang dikenal sebagai BBZ Family. Lagu menjanjikan tekad BALLISTIK BOYZ untuk memberikan segalanya sambil tetap memusatkan perhatian mereka untuk bisa mencapai kesuksesan internasional.
1. All Around The World
2. Day Dreaming
3. Animal
4. In My Eyes
5. SUMMER HYPE
6. 44RAIDERS
7. Strangers
8. Most Wanted
9. Chasin'
10. ANTI-HERO'S
11. Bang Out
12. Life Is Party
13. HIGHWAY
14. Front Burner
15. Blow Off Steam
16. SUM BABY
17. WAY TO THE GLORY (BALLISTIK BOYZ ver.)
18. HANDS UP
Simak 'All Around The World' di bawah ini:
Related posts