Music Newz Bites – 27 Sep
welly, 10 years ago
2
3 min

read
344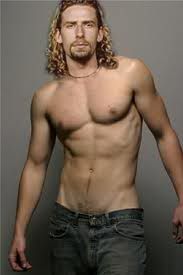 Tipe pekerja keras, itulah watak yang dimiliki oleh Chad Kroeger, vokalis band rock Nickelback.. Chad melalui Billboard menyatakan bahwa band-nya berniat untuk rehat sejenak setelah menyelesaikan rangkaian tur Dark Horse pada akhir Oktober mendatang, sehingga itu akan dimanfaatkan cowok rambut keriting ini untuk berkreasi sendirian dulu. Mumpung dia punya bahan untuk diolah. "Everyone's at a really comfortable stage in their lives with their relationships and kids. They're just enjoying life. Instead of always being on the road or in the studio or shooting videos, it's nice to just kick back and be able to go Trick-or-Treating with your kids. So they're going to want me to focus my creative juices in a different direction, I'm sure." Rencananya dia akan memulai pengerjaan album ini Pebruari tahun depan, dan Chad pengen banget bisa kerja bareng produser dan pencipta lagu Robert John "Mutt" Lange. Luar biasa dedikasi seorang Chad Kroeger dalam bermusik!
Hey hey hey, video klip Carrie Underwood yang judulnya 'Mama's Song' sudah tayang, dan menampilkan sang suami, Mike Fisher. Lagu yang liriknya sangat bertolak belakang dengan 'Before He Cheats' ini adalah single ke-4 dari album nomor 1 di Amerika, "Play On". Mau nonton videonya? Lihat disini! Nah, dengan munculnya Carrie Underwood dan Mike Fisher dalam satu video musik, ini menambah daftar pasangan yang muncul dalam satu video musik. Selain pasangan ini, mau tau siapa-siapa aja? Ini dia:
1. Michael Jackson dan Lisa Marie Presley di video You Are Not Alone
2. Jennifer Lopez dan Ben Affleck di video Jenny From The Block
3. Jessica Simpson dan Nick Lachey yang berduet di lagu Where You Are
4. Travie McCoy dan Katy Perry dalam video Gym Class Heroes yang berjudul Cupid's Chokehold
5. P!nk dan Carey Hart di video So What
6. Beyonce dan Jay-Z, yang ini sering banget nih. Mulai dari 03 Bonnie & Clyde, Crazy In Love, dan juga Deja Vu.
7. Mariah Carey dan Nick Cannon di video Up Out My Face
Telah meninggal dunia pada 22 September lalu penyanyi sekaligus entertainer Eddie Fisher di usianya yang ke-82. Eddie meninggal karena komplikasi. Eddie dikenal sebagai penyanyi pop di tahun 50'an dengan hit single 'I Need You Now' yang berhasil jadi top chart US selama 3 pekan di tahun 1954. Eddie selama hidupnya pernah menikah dengan Debbie Reynolds di tahun 1955, namun berpisaah karena skandal di tahun 1959 saat dirinya naksir dengan Elizabeth Taylor yang kemudian dinikahinya. Pernikahan ini pun kandas di tahun 1964 dan Elizabeth menikah dengan Richard Burton. Sedangkan Eddie melanjutkan kisah cintanya dengan menikahi Connie Stevens di tahun 1967 dan bercerai di tahun 1969. Eddie pernah menerbitkan sebuah otobiografi berjudul "Been There Done That" di tahun 1999. Rest in peace.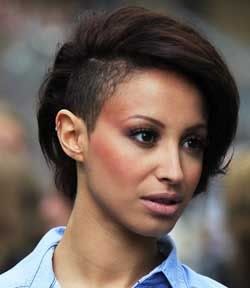 Halo… Amelle Berrabah (anggota Sugagabes) ditahan polisi, dan sang pacar Tom Benn terlibat juga dalam drama kali ini. Amelle ditangkap polisi saat mengendarai mobil Mercedes seharga 300.000 ponsterling-nya di Camden pada pukul 5.30 pagi hari Kamis. Kabar-kabarnya, si Amelle habis bertengkar dengan sang kekasih. Dan hebatnya, pertengkaran mereka sampe didengar oleh tetangga diseluruh blok apartemen mereka. Atas ulahnya, Amelle pun harus dipersidangkan atas kasus mengemudi di bawah pengaruh alkohol di Highbury Corner Magistrates' Court tanggal 8 Oktober mendatang.
Kamu tau ga girlband R&B, soul, funk En Vogue yang memenangkan MTV Video Music Awards, Soul Train Awards, American Music Awards, dan juga unggulan di Grammy Awards? Girlband yang eksis sejak 1989 ini kan sudah mengalami naik turunnya karir musik mereka, termasuk gonta ganti personel. Nah, untuk yang nge-fans banget dengan mereka, pasti hepi kalau tahu semua anggato aslinya akan reunian. Yep, Terry Ellis, Maxine Jones, Cindy Herron Braggs dan Dawn Robinson akan manggung lagi bersama-sama di IndigO2 London tanggal 21 bulan depan. Dan rumornya, kalau mereka berempat juga akan merilis album baru. Kita tunggu aja.
(Ai Hasibuan / CreativeDisc Contributors)
Related posts