Album of The Day: Mark Salling – Pipe Dreams
welly, 11 years ago
4
2 min

read
750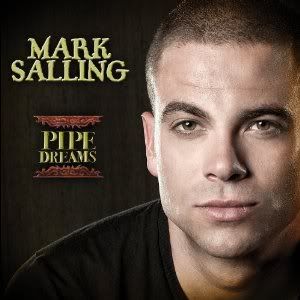 Akhir Oktober lalu, salah satu pemeran serial musikal Glee, Mark Salling mengeluarkan album solo yang diberi judul "Pipe Dreams". Ini bukanlah kali pertama Mark merilis album, karena tahun 2008 silam, dirinya sempat mengeluarkan album berjudul "Smoke Signals" dengan nama komersil Jericho. Dari judulnya, kedua album ini seperti memiliki persamaan dalam pemilihan kata-kata. Tapi entahlah, yang pasti keduanya terkesan sama-sama indulgence dan less commercial. 'Higher Power' sebagai single pertama bukan jalan yang mulus bagi Mark. Memiliki kemiripan dengan aransemen dan struktur musik dengan lagu 'I Will Survive' versi Cake, which is a good thing, yaitu membuat album ini memiliki sesuatu yang familiar.
Beberapa track dalam album ini terkesan malas, baik malas ditampilkan maupun malas didengar. Seperti 'Mary Poppins', 'Lone Ranger', bahkan 'Pipe Dreams'. Dan memakai sound perlihan dari indie rock ke genre lainnya sedikit membantu. Seperti 'Illusions' yang menggunakan irama soul, 'Migration' yang kental nuansa country, dan 'Willing & Wonderful' yang mengarah kepada blues. Yang sama sekali tak kupahami dengan sempurna adalah mengapa vokal Mark terdengar sangat berbeda dengan ketika dia berada di Glee. Dalam album ini, vokalnya terdengar terlalu diatur. Bahkan dalam percobaan nge-rap di lagu 'Doppleganger'.

If he's dropping out of Glee for this kind of thing, he better not. It's not worth it. Mungkin dengan alasan asyik-asyikan atau iseng-iseng berhadiah, masih termaafkan. Tapi untuk sesuatu yang harus diperjuangkannya dengan mengorbankan sesuatu yang sudah mengangkat namanya, it's not worth it. Trust me. Dan kalau aku dipaksa untuk merekomendasikan satu lagu dalam album ini, pilihanku adalah 'Fugitive' yang sepertinya memiliki kematangan yang pas dalam proses produksinya.
(Ai Hasibuan / CreativeDisc Contributors)
Track List:
1. Migration 3:54
2. Lone Ranger 4:04
3. Higher Power 4:26
4. Mary Poppins 3:19
5. The Descent (Confessions Of A Ghost) 4:41
6. Illusions 3:35
7. Musical Soulmate 3:29
8. Willing And Wonderful 3:31
9. Scarlet Glasses 1:55
10. Doppelganger 2:44
11. Pipe Dreams 3:01
12. Fugitive 3:35
Related posts