Single of The Day: David Archuleta – Elevator
welly, 11 years ago
13
3 min

read
3097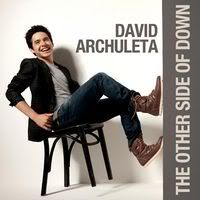 Saat pertama kali mendengar lagu ini, kesan yang didapat adalah ini lagu yang cukup bersemangat, tidak seperti single-single yang dikeluarkan di album pertama David Archuleta (sang Runner up American Idol season 7) yang kebanyakan merupakan lagu mellow dan bertemakan cinta. Lagu yang merupakan single kedua dari album terbarunya, The Other Side of Down ini mengangkat pop sebagai unsur utamanya.
Elevator sendiri mengandung lirik dengan tema kehidupan manusia. Sudah biasa jika mengintrepretasikan berbagai problema kehidupan dengan roda yang berputar; namun tidak dengan Archie. Ia bersama Mike Krompass dan Shelly Peiken sebagai penulis single ini memiliki pandangan berbeda: bahwa jatuh bangunnya manusia dapat digambarkan seperti ketika kita berada di dalam sebuah elevator atau lift. Sedih, merasa sendirian dalam realita kehidupan dan tidak tahu jalan yang terbaik dengan apik disamarkan dalam lirik lagu Elevator. Lagu ini juga menceritakan bahwa sang tokoh utama, sesedih apapun perasaannya, akan tetap berjuang untuk bertahan karena ia tahu bahwa keadaan akan berubah menjadi lebih baik suatu hari nanti. Semua masalah hidup itu dikemas tanpa melodi yang terkesan cengeng dan menye-menye; justru sebaliknya, lagu ini membuat perasaan kita bahagia dan tanpa sadar membuat kita untuk ikut bersemangat dan sabar dalam menghadapi cobaan.
Disajikan dengan lirik yang catchy dan petikan gitar yang manis, single yang dikeluarkan Oktober 2010 di Amerika ini sangat enak didengar, walau bukan merupakan hits single. Melalui lagu ini juga, Archie sepertinya sedang membuktikan bahwa ia tengah berada di tahap menuju kedewasaan dalam menciptakan lagu. Tentu saja, jawaban dari bagaimana Archie berevolusi dalam berkarya bisa kalian dengar di album barunya ini.
By: Natya Sekar Arum
Lyrics:
Woah oh oh ohh
I had a dream last night
?I didn't know which floor to get off on, hey?
The doors, they opened on 4 and 5 and 6
?And you were gone, all gone
I didn't understand
?I didn't wanna know
?At least I took a chance?I had to let it go
[Chorus]
?Elevator goes up
?Elevator come down?
And you just go with the flow?
Until your feet are back on the ground
?It's an endless ride?
Sometimes it takes you up
?Sometimes it tears you down inside?
But it's the butterflies?
That keep you feeling so alive, so alive
?You gotta get back that high
And in my dream last night?
The doors they finally shut and I was there, somewhere?
Alone in my reality inside an empty box?
That's filled with air?
But I don't care, no
Next time I'll get it right?
Next time I'll be okay?
I'll have a different dream tonight?
Tomorrow's another day
[Chorus]
?Elevator goes up (elevator goes up)?
Elevator come down?
And you just go with the flow?
Until your feet are back on the ground
?It's an endless ride?
Sometimes it takes you up?
Sometimes it tears you down inside
?But it's the butterflies?
That keep you feeling so alive, so alive?
You gotta get back that high
You'll never know?
What you're gonna get
?What you don't expect will come and find you?If you laugh or cry
?If you run and hide?
But it's all right
[Chorus]?
Elevator goes up?
Elevator come down
?And you just go with the flow?
Until your feet are back on the ground?
It's an endless ride?
Sometimes it takes you up?
Sometimes it tears you down inside?
But it's the butterflies?
That keep you feeling so alive, so alive
?You gotta get back that high
Related posts