Single of The Day: Avril Lavigne – What The Hell
welly, 11 years ago
36
4 min

read
1311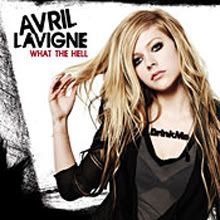 Seorang die-hard-fans mungkin akan melihat single ini dari banyak perspektif. Bagi mereka yang sudah ter-summon dengan girl power yang ditawarkan oleh Avril Lavigne di track Girlfriend mungkin akan bersuka cita dengan single What The Hell. Dengan balutan dan repetisi musik yang sangat catchy, lirik yang sangat simple membuatnya sangat mudah untuk stuck dikepala. Hasilnya? Sebuah track yang sing a long kapanpun dan dimanapun.
Tapi apa kabarnya bagi mereka yang telah mengenal Avril dari era Sk8er Boi? Apakah dia memang masih orang yang sama, yang bisa berteriak seenaknya dan berbuat sebengal mungkin. Bahwa dia yang musiknya telah berubah menjadi dewasa dan penuh emosi di Under My Skin. Tetapi rasanya ketika mendengarkan track ini, seperti kembali ke masa lalu dan membuat semua perjalanan emosi menjadi sia-sia.
Sebutlah nama Max Martin yang menjadi produser untuk track ini. Dia yang menentukan ketika Avril pada saat ini lebih didominasi oleh sound yang sangat pop rock dimana-mana. Tapi jangan salah, ketika anda mencermati lebih teliti, ada beberapa layer sound yang sangat rapi. Semuanya pelan-pelan bergabung dengan vokal Avril yang tentu saja sangat kuat dan mampu berbaur dengan layer-layer musik tersebut.
Dengan durasi 3. 55 menit kita akan disuguhi musik yang penuh dengan semangat dari awal sampai akhir. Tidak perlu lama menikmati intro dari track ini, kita akan langsung ditarik kedalam cerita tentang kebebasan. Bagian terbaiknya tentu saja pada bagian refrain ketika Avril mengajak kita untuk menjadi pede dalam sebuah hubungan yang telah berakhir. Ini yang menjadi ikatan pada track-track pada album pertama. Bagaimana sifat bengal dan easy going menjadi type solid yang telah menjadi trademarknya tetap terbawa. Lirik favorit? If you love me/ If you hate me/ You can't save me/ Baby, baby/ All my life I've been good.

Bagaimana performa track ini di chart dunia? Sebuah strategi marketing yang menarik. Dengan membiarkan para fans Avril mengunduh track ini secara gratis selama 48 jam di akun Facebook miliknya. Hasilnya pun tidak meragukan. Dengan langsung debut di posisi 6 US Billboard Hot Digital Songs dan peak di posisi 13 chart US Billboard Top 100. Tapi jangan salah, yang menjadi massive fans Avril bukan hanya di Amerika saja. Eropa dan Asia merupakan daerah dimana mereka yang terkenal dengan basis massa yang sangat menggemari Punk Princess ini.
Single ini resmi dirilis pada tanggal 10 Januari 2011. Mencoba peruntungan di tahun yang baru. Seakan-akan inilah speech of freedom nya setelah lepas dari masalah perceraian. Berharap sajalah bahwa track ini memang hanya sebagai tester, bahwa musik Avril masih bisa membuat orang kecanduan. Bahwa nanti kita akan menemukan banyak track yang emosi dan kuat darinya. Cheers!
Lihat Music Videonya disini
Official Website Avril Lavigne
(iQko / CreativeDisc Contributors)
Lyrics:
You say that I'm messing with your head (yeah, yeah, yeah, yeah)
All 'cause I was making out with your friend (yeah, yeah, yeah, yeah)
Love hurts whether it's right or wrong (yeah, yeah, yeah, yeah)
I can't stop 'cause I'm having too much fun (yeah, yeah, yeah, yeah)
You're on your knees
Begging please
Stay with me
But honestly
I just need to be a little crazy
All my life I've been good but now, I'm thinking what the hell
All I want is to mess around and I don't really care about
If you love me, if you hate me, you can't save me, baby, baby
All my life I've been good but now, whoa, what the hell
What… what… what… What the hell?
So what if I go out on a million dates (yeah, yeah, yeah, yeah)
You never call or listen to me anyway (yeah, yeah, yeah, yeah)
I rather rage than sit around and wait all day (yeah, yeah, yeah, yeah)
Don't get me wrong. I just need some time to play-ay (yeah, yeah, yeah, yeah)
You're on your knees
Begging please
Stay with me
But honestly
I just need to be a little crazy
All my life I've been good but now, I'm thinking what the hell
All I want is to mess around and I don't really care about
If you love me, if you hate me
You can save me, baby, baby
All my life I've been good but now, whoa, what the hell
La la la la la la la la… Woah… Woah…
La la la la la la la la… Woah… Woah…
You say that I'm messing with your head
Boy, I like messing in your bed
Yeah, I am messing with your head
When I'm messing with you in bed
All my life I've been good but now, I'm thinking what the hell (what the hell)
All I want is to mess around and I don't really care about (I don't care about)
All my life I've been good but now, I'm thinking what the hell
All I want is to mess around and I don't really care about. (if you love me)
If you love me (no), if you hate me (no)
You can save me, baby, baby (if you love me)
All my life I've been good but now, whoa, what the hell
La la, La la la la la la, La la, La la la la la la la
Related posts