Press Release The Audition dan Horvejkul Family Fanmeeting
welly, 9 years ago
0
1 min

read
658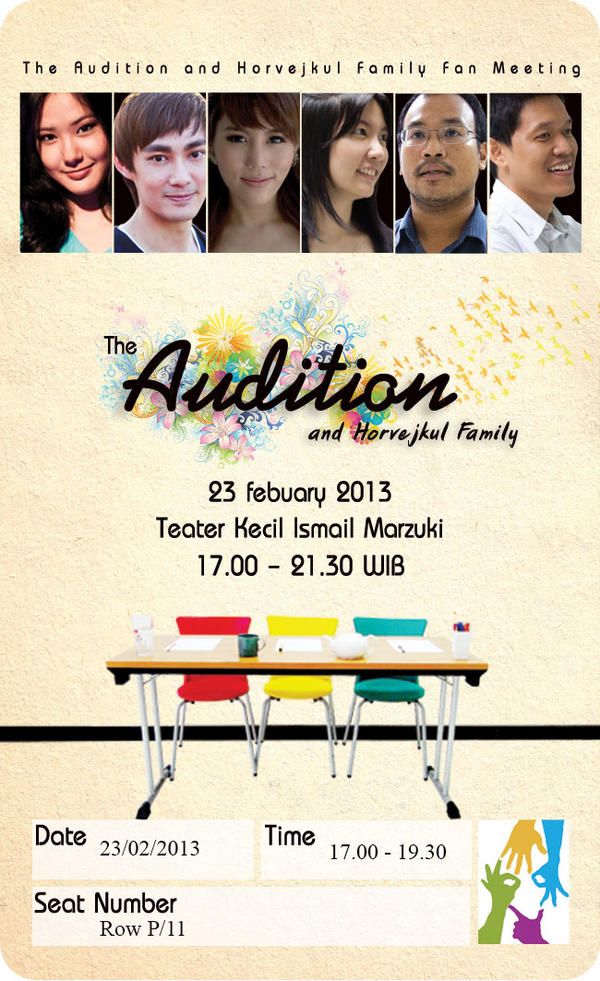 The Audition dan Horvejkul family fanmeeting adalah acara pertama yang di adakan di Indonesia, The audition sendiri ialah drama theater yang diperankan oleh Nichan dan Cheeren dan beberapa pemain pendukung lainnya. The audition pertama kali di tampilkan di Thailand pada pertengahan tahun 2012 dan november 2012. Melihat kesuksesan dari The Audition, kami pun tertarik untuk membawa the Audition ke indonesia.
Horvejkul family fanmeeting sendiri, tidak pernah diadakan di Thailand atau negara mana pun. Melihat kepopuleran dari horvejkul family fan meeting, maka kami membawakan acara ini ke indonesia. Horvejkul family fanmeeting sendiri akan berisi fansign,photo family bagi pemilik tiket Diamond, Highfive dan masih banyak kejutan lainnya.
Acara ini akan berlangsung pada 23 febuari 2013 bertempat di Taman Ismail Marzuki pada pukul 17.00 hingga 21.30.
The Audition dan Horvejkul family fanmeeting akan di bagi menjadi 2 group dimana group pertama dan group kedua akan memiliki kesempatan yang sama.
Group pertama : 17.00 hingga 19.30
Group kedua 19.30-21.30
Acara the Audition berdurasi 1,5jam dan sesi dari horvejkul family fanmeeting berdu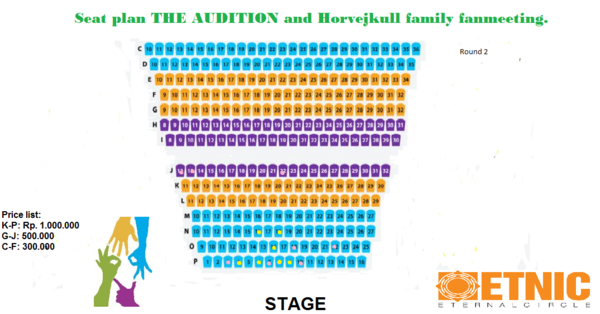 Tiket Price:
K-P Rp. 1.000.000
G-J Rp. 500.000
C-F Rp. 300.000
Promoted by Etnic Mentari @Eternal__Circle
Related posts